Wu-Tang Clan & Nas 'N.Y. State of Mind Tour' Date w/ De La Soul to be Livestreamed on Amazon Music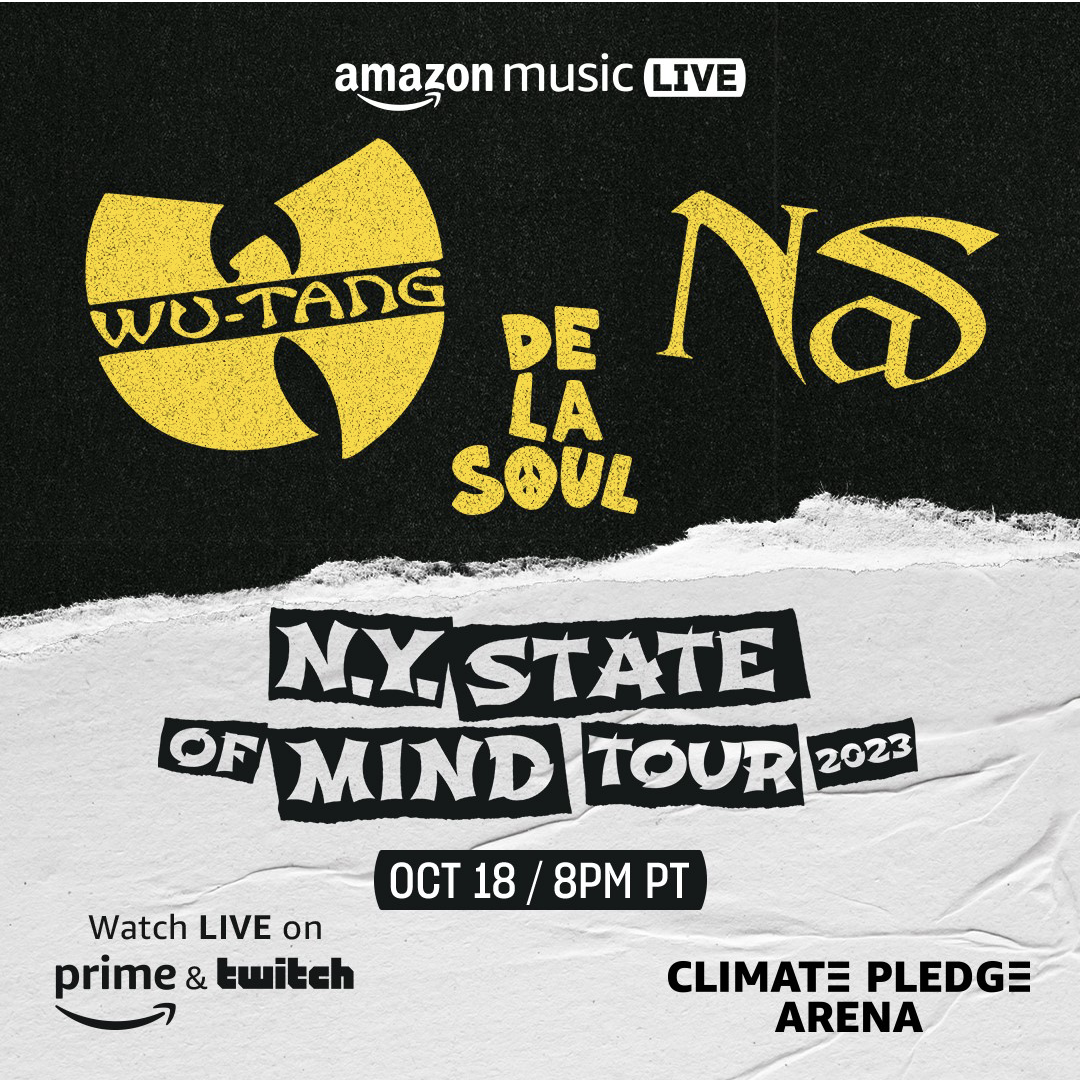 Wu-Tang Clan & Nas 'N.Y. State of Mind Tour' Date w/ De La Soul to be Livestreamed on Amazon Music
9476
An upcoming date of Wu-Tang Clan and Nas' N.Y. State of Mind Tour will be livestreamed on Amazon Music, it has been announced today.
Continuing its "50 & Forever" celebration of hip-hop, Amazon Music will present an exclusive livestream from Climate Pledge Arena in Seattle with special guest De La Soul on October 18.
The N.Y. State of Mind Tour unites three of the most influential East Coast hip-hop acts of all time under one tour. The 32-date global tour kicked off in May in Auckland, New Zealand and has found the hip-hop icons traversing Australia, Europe, and North America. The 2023 tour comes on the heels of the sold-out 2022 "N.Y. State of Mind Tour," which hit 25+ cities last year, and was nominated for Pollstar's Hip-Hop Tour of The Year.
At 7 p.m. PDT on October 18, Amazon Music will host a live episode of Rotation Roundtable, the hip-hop talk show from Amazon Music hosted by Nyla Symone, Speedy Morman, Gabe P, and Rob Markman, followed by the performance at 8 pm PDT.
It will be streamed love on Amazon Music channel on Twitch and Prime Video.