Woman surprises her dad on the job for Father's Day, but her back side takes all of the attention [VIDEO]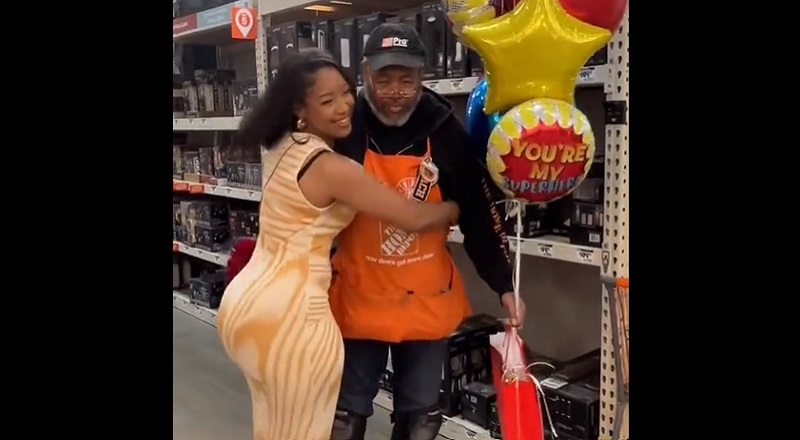 Woman surprises her dad on the job for Father's Day, but her back side takes all of the attention [VIDEO]
10403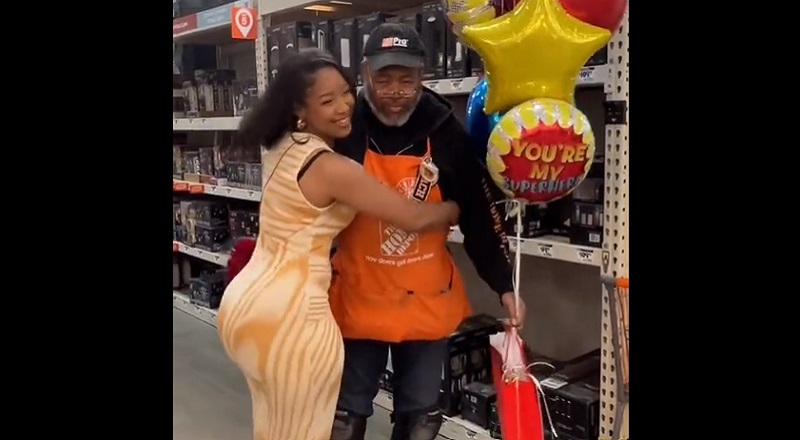 Woman surprises dad on Father's Day but back side takes focus
It's officially "sundress season" and these ladies are out here wearing them. One woman has made a name for herself on TikTok. She decided to showcase a moment out of her real life. For Father's Day, she decided to pop up on her dad at the job. Ironically, her father works at Home Depot. As the woman was walking up to the store and inside, it didn't take long to see what she was working with. In turn, the people have had a lot to say.
The past decade has seen social media really take the lead in society. As a result, things have evolved from the photos being crashed to the videos being crashed. Those situations, early on, along with the selfie, made major news. There were primetime news segments about the randomness of social media. It is something that has continued to this day. Situations like the one this woman presented is the new phenomenon of the internet.
When a woman decided to surprise her father, on Father's Day, she instead had a viral moment. It turns out, she ended up surprising the entire internet. Her goal was to pop up on her father while he was working. In many ways, it's fitting that her father works at Home Depot. The woman walked up with her surprise, but when the camera caught her from the back, the attention shifted. As a result, the woman has gone viral from her post.
Woman surprises dad on Father's Day but back side takes focus