Watch Angelina Jordan's Mind-Blowing Elton John Cover on 'America's Got Talent: The Champions' Final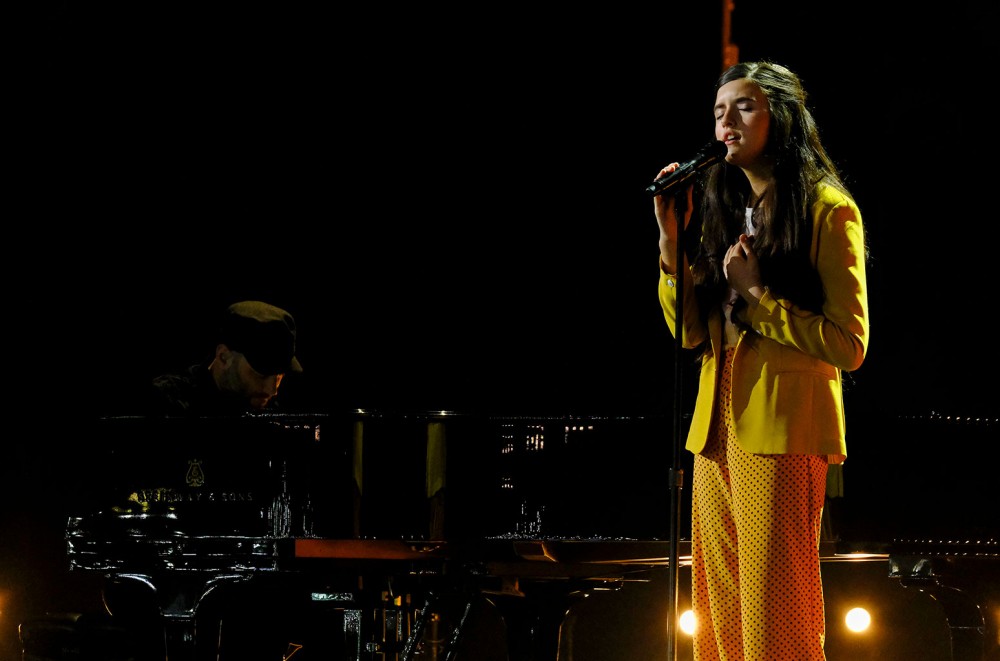 Watch Angelina Jordan's Mind-Blowing Elton John Cover on 'America's Got Talent: The Champions' Final
95
Angelina Jordan paid tribute to none other than Elton John for her final performance on Monday night's episode (Feb. 10) of America's Got Talent: The Champions.
Wearing a marigold blazer and wide-legged patterned trousers, the giant-voiced 13-year-old from Norway belted out the title track to Sir Elton's landmark 1973 album, Goodbye Yellow Brick Road. "So goodbye yellow brick road/ Where the dogs of society howl/ You can't plant me in your penthouse/ I'm going back to my plough/ Back to the howling old owl in the woods/ Hunting the horny-back toad/ Oh I've finally decided my future lies/ Beyond the yellow brick road," Jordan sang, accompanied by a piano as she added riffs, runs and other flourishes to the song's iconic melody.
During the show's premiere last month, the teenage winner of Norway's Got Talent earned judge Heidi Klum's golden buzzer, advancing straight to the finals with her rendition of Queen's "Bohemian Rhapsody."
Watch Jordan's take on the Elton John classic below.