Vince Staples 'Ramona Park Broke My Heart' Illuminates The Nightmare Of American Neglect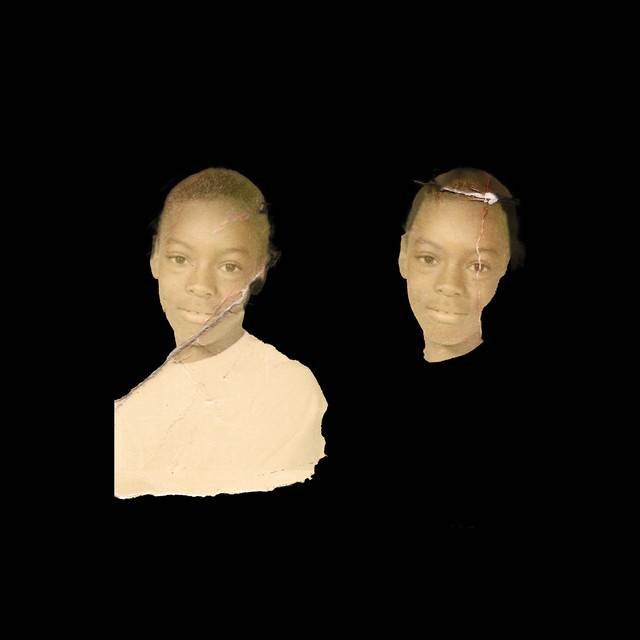 Vince Staples 'Ramona Park Broke My Heart' Illuminates The Nightmare Of American Neglect
86
Vince Staples has spent much of his career deconstructing what it means to be a gangster. For the Long Beach rapper, the glamorization of the violence and death he's lived throughout his life doesn't interest him. His raps toe the line between cold and soulless, mimicking the chaos surrounding him. When he raps about his friends and loved ones dying, there's a chronic deadpan delivery that calls it like it is, refusing to romanticize the struggle or find any silver lining. In the past, there was a blazing fury to be heard, like on Hell Can Wait. Now, each line is delivered with quiet exhaustion, filled with resignation about his past's reality.
On Ramona Park Broke My Heart, Staples transports the listener to the sunny and colorful locales of Northside Long Beach to understand the realities of hearing bullets fly in the air every night before bed. His previous album, the self-titled 2021 release, was just as introspective but with a much darker and melancholic production tone from Kenny Beats. Here, Staples creates a foil, musing with exhaustion about becoming disillusioned with his hometown over G-Funk-era production and DJ Mustard beats. Each bar arrives with clarity forged by years of observation, resulting in his most salient showing of introspection yet.
Vince Staples operated solely in a hazy, depressive state to match the subject matter. But on Ramona Park, there's a clear elevation in both energy and quality. The production places the listener within the throes of Vince's upbringing. The LeKen Taylor produced "Aye! (Free the Homies)" has a classic West Coast feel, juxtaposing a grooving bassline with euphoric claps and hi-hats with the melancholic subject matter. Staples interpolates his personal icon Ray J's "One Wish" masking his cries for abolition with a bubbly refrain. The back-to-back duo of "DJ Quik" and "Magic" drops the listener deep into the heart of Southern California, meshing 90s drum patterns and whirring electronic bass lines to recreate the sounds of Vince's childhood.
Staples is most adept at crafting moments of brutal realism in his lines. When he shares his accounts of trying to balance success with survival, there's no sensationalization to make his life more palatable or entertaining. On "Papercuts," he attempts to parse through the complicated relationship with his hometown. "And they never love you back but you don't know until you leave/Always lookin' for a bag, never had the time to grieve," he raps, realizing that there's a concerted lack of warmth in the surroundings he grew up in. The same melancholic realization occurs on "Lemonade," when he raps on the chorus, "Nowhere to go when we in a cage/Sometimes life tastes bittersweet." Here, Staples' unflinching honesty is the mark of sustained maturity that's been brewing for numerous projects now.
Even in brief moments, Vince carves space to muse about love lost and found. On "When Sparks Fly," Staples invokes the spirit of "I Gave You Power" by Nas and shares a love story between him and a personified gun. It's a tragic narrative existing over a haunting Lyves sample, with the distorted female voice fusing with the simple drum beat. Staples and the pistol lament being ripped from each other by the police, displaying a level of longing and devotion that's often missing from his raps. It's a rarity for Vince to grant the listeners a window into his own soul, like when he drops phrases like "Everywhere you go, we together, inseparable" and "love how you illuminate my thoughts." It's the sort of bare-faced emotionality that hasn't been as prevalent in the past.
This album's length and breadth are rare for Staples's recent run. His recent releases, such as FM! and Vince Staples, acted as longer EPs and short mixtapes, relishing in brevity. But Ramona Park Broke My Heart is meant to encompass reflections of his struggle, rather than tease it.
The production features an eclectic team led by DJ Dahi and DJ Mustard, whose styles all somehow synthesize into a cohesive sound despite their differing approaches. This alignment sort of backfires for a stretch of tracks, where the electronic background effects and bass lines of "Player Ways," "Mama's Boy," and "Bang That" sound distractingly similar. In these tracks, Vince's voice becomes passive and plays second fiddle to the production.
Ramona Park Broke My Heart is the latest in a line of Vince Staples albums that reveal the painful reality of watching your hometown disappoint you. It's not that he's mining his life for pain–he's allowing the listener to witness the path he took to get here. Each word he raps is carried by an exhausted voice devoid of emotion on the surface, painting a scene of what it'd be like if he was trapped in his neighborhood. In doing so, he reveals more about himself and an ignored slice of America than sensationalized news stories ever could.
Repeat Me
Fan Feedback
Vince Staples album is really good

— bigyute (@YUNGcoke) May 4, 2022
It's crazy how well Vince staples puts together an album, they always flow perfect.

— joeiaco (@iacobeats) May 3, 2022
Really liked Pusha's album and excited for Future's but honestly Vince Staples still got the best Rap album of the year so far

— Downtown Marsie Brown (@DoRightMars) April 28, 2022