Usher's "Yeah!" Breaks Ceiling With 1 Billion Global Spotify Streams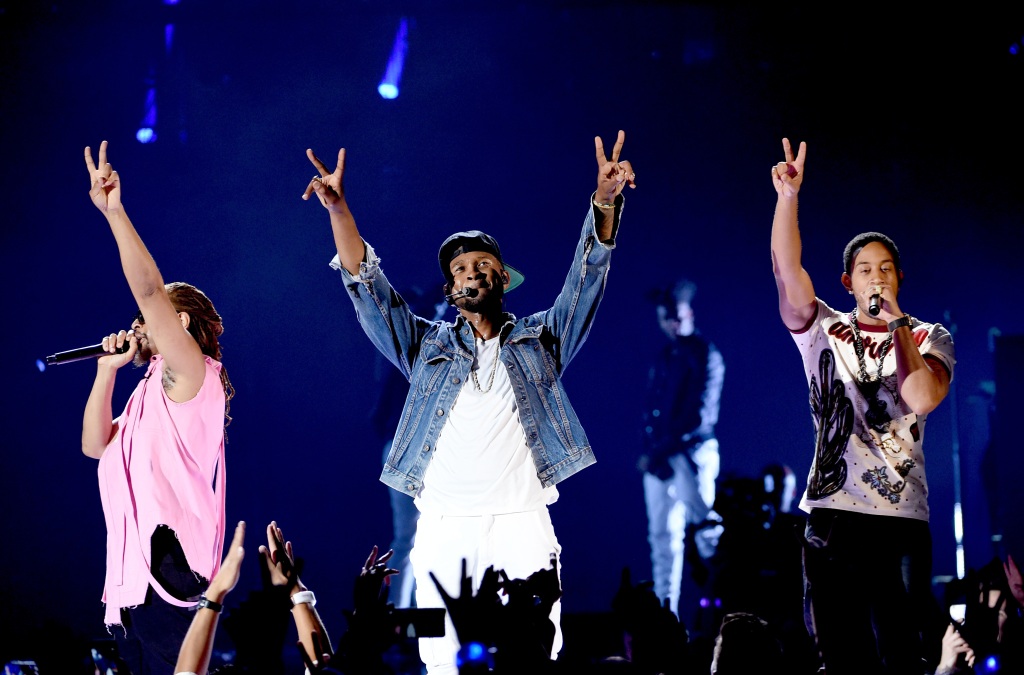 Usher's "Yeah!" Breaks Ceiling With 1 Billion Global Spotify Streams
5952
Usher continues to reach musical heights as a R&B great.
Fresh from his Lovers & Friends Festival held in Las Vegas, the 8x-Grammy-winning superstar has hit another milestone. Usher's 2004 smash "Yeah!" featuring Lil Jon and Ludacris has amassed one billion global streams on Spotify.
The song, hailing from his critically-acclaimed album Confessions, is a certified club-banger that includes an iconic instructional dance routine. The 44-year-old can be credited for bringing forth the "A-Town stomp," "The Muscle," "Thunder Clap," and "Rock Away" moves seen in the visual below.
"Confessions is by far one of the greatest albums I've had in my career … selling 1.1 million units in the 1st week," said the heartthrob in March on the album's 19th anniversary. "It's the last R&B album to be certified Diamond with over 18 million copies sold in the US, and the best-selling album by a Black artist in the 21st century."
"It was an effort of all passion. I wouldn't do anything different. A one of its kind."
The album proved its prominence at the 47th Grammy Awards. That evening the LP won Best Contemporary R&B Album, Best R&B Performance by a Duo or Group with Vocal for "My Boo" featuring Alicia Keys, and Best Rap/Sung Collaboration for "Yeah!"
This past weekend, Usher performed the popular track at L&F fest, amidst taking the stage with his musical peers Muni Long, Jermaine Dupri, Da Brat, Ari Lennox and Summer Walker. The festival also saw explosive sets by Missy Elliott, Chris Brown, Mariah Carey and more.
"The concept in mind started from the idea that people like these kinds of festivals, and '90s music," Usher told VIBE. "And the type of production that goes with that is not necessarily always offered to everybody. And I want everybody to feel special. Everybody has something special on their stage, and the audience is preparing to see a show."   
Usher can now prepare to receive his honorary Doctorate of Music from Berklee College of Music on Saturday (May 13) along with Roberta Flack and Sona Jobarteh.
Congratulations Usher!