Usher's 'Glu' Scores Top 5 Debut on Billboard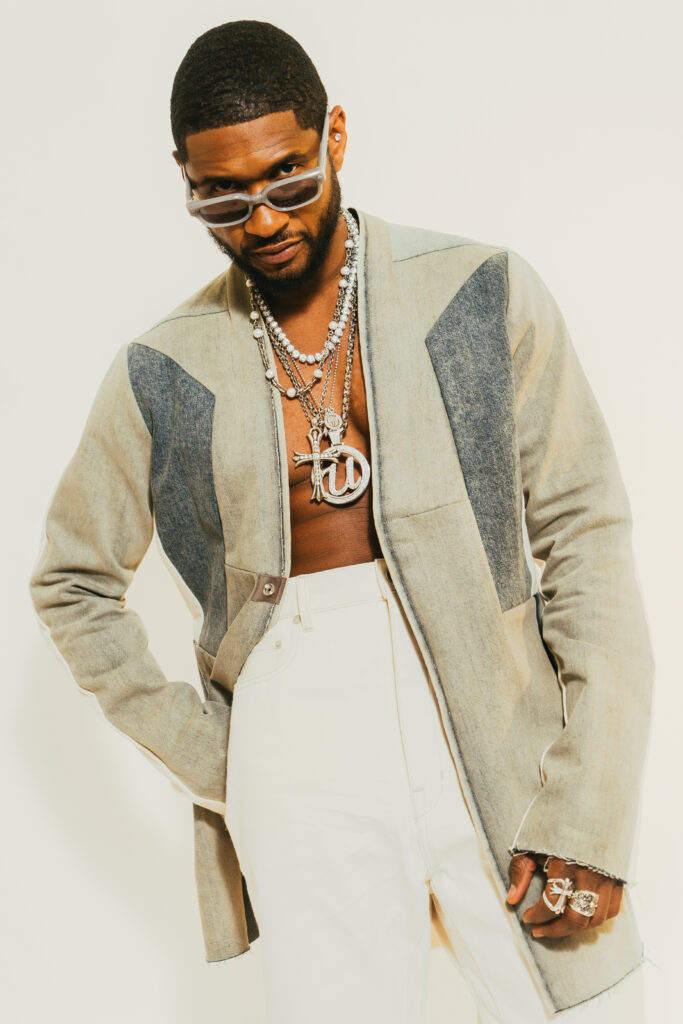 Usher's 'Glu' Scores Top 5 Debut on Billboard
42
Usher's freshly-released single "GLU" is already sticking to multiple Billboard charts.
The steamy bedroom banger debuts at No. 2 this week on the Billboard R&B Digital Song Sales chart. The late Bobby Caldwell's signature hit "What You Won't Do For Love" reigns at No. 1. 
Elsewhere, "GLU" opens at No. 20 on Hot R&B Songs, No. 22 on Adult R&B Airplay, No. 31 on Mainstream R&B/Hip-Hop Airplay and No. 47 on Hot R&B/Hip-Hop Songs.
"GLU" is also making strides on multiple radio formats this week, including urban radio (No. 38 to No. 28) and R&B radio (No. 26 to No. 24).
[embedded content]
"GLU," co-produced by Avila Brothers, Lil Jon and Sean Garrett, was released on March 17 via gamma. It's the R&B superstar's first single since 2020's "Bad Habits," which peaked at No. 1 at R&B radio (formerly called urban contemporary radio).
"Bad Habits" was Usher's second chart-topper in 2020, following his Ella Mai-assisted "Don't Waste My Time," which claimed the top spot on Billboard's Adult R&B Airplay chart.
In August 2021, "Don't Waste My Time" was certified gold by the Recording Industry Association of America (RIAA) for selling 500,000 equivalent units. 
Circling back to "GLU," Usher first teased the song on Valentine's Day by sharing a snippet from the video, which stars Lori Harvey. A premiere date for the video has not been announced at this time. 
It's been nearly seven years since Usher last released an album. In 2016, he released Hard II Love, which included features from Future ("Rivals") and Young Thug ("No Limit"). 
Usher has been working hard on his highly anticipated ninth album, which has been in the works since 2019. It was initially set to be titled Confessions 2, a sequel to his 2004 magnum opus. (Confessions re-enters Billboard's Top R&B Albums chart this week at No. 25. It has spent 65 total weeks on the chart.) 
Usher recently confirmed that his new album would not be titled Confessions 2. He told USA Today in August 2022: "It's been an inspiration throughout the process. Confessions was a successful album and I count down the days until I begin to launch this. It's coming real soon. I've actually finished it, and I'm now going through the process of sequencing it and naming it."
In February, he shared with GQ, "I can't be who I was. I don't want to be who I was. I want to be better than what I was."
On April 1, Usher will perform at J. Cole's Dreamville Festival in Raleigh, North Carolina. He will also play at the Lovers & Friends Festival on May 6 in Las Vegas, Nevada. Festivals aside, his critically acclaimed My Way: The Las Vegas Residency will continue through the end of October. 
Stream "GLU" by Usher below.