Usher Previews New Single 'GLU' and Video Starring Lori Harvey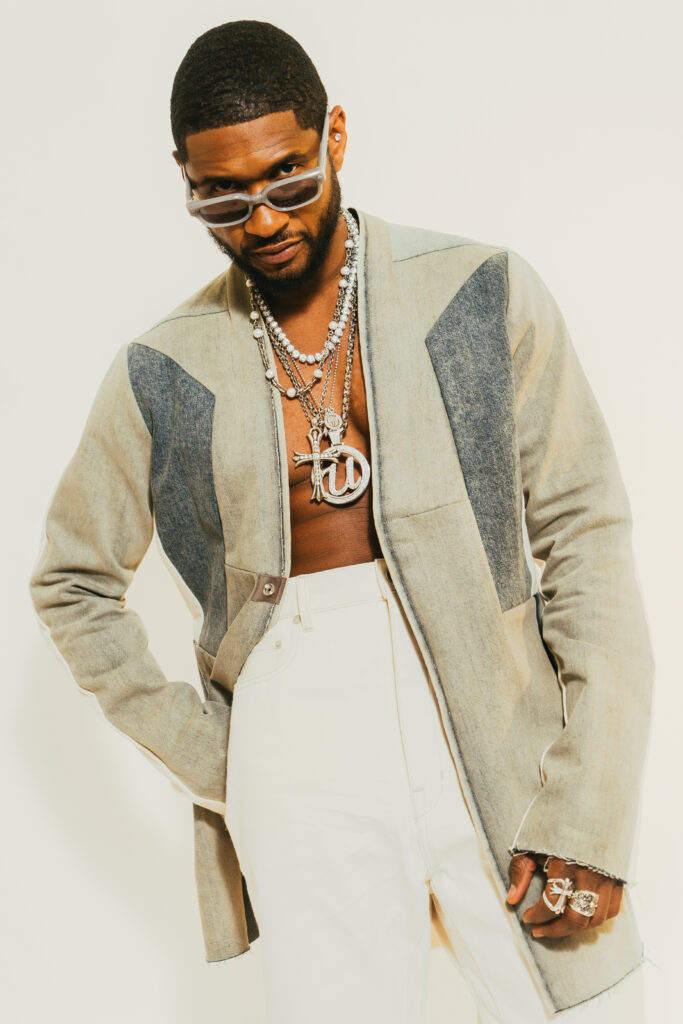 Usher Previews New Single 'GLU' and Video Starring Lori Harvey
60
It looks like Usher is getting ready to kick off his new era of music. The R&B superstar treated his fans on Valentine's Day to a snippet of a steamy new song titled "GLU." 
"Happy Valentine's Day. You're Welcome. GLU," Usher wrote in an Instagram caption for a sneak peek of the music video, which stars model and businesswoman Lori Harvey.
"I just love that glu / That sauce on you whenever we start touching / Makeup's all over you / All on me," Usher sings in a glass-shattering falsetto. 
A release date for "GLU" has not been announced at this time.
"GLU" will mark Usher's first proper single since his 2020 confessional "Bad Habits." The latter track reached No. 1 at R&B radio (previously known as urban adult contemporary radio).
It was Usher's second chart-topper in 2020, following his Ella Mai-assisted "Don't Waste My Time," which climbed to No. 1 on Billboard's Adult R&B Airplay chart. The song was certified gold by the Recording Industry Association of America (RIAA) in August 2021 for selling 500,000 equivalent units. 
It's unclear if "GLU" will be the lead single from Usher's highly anticipated album or a follow-up to the previously mentioned tracks. 
The campaign for Usher's ninth album dates back to spring 2019 when he teased the idea of Confessions 2, a sequel to his 2004 diamond-selling album. In a February 2022 interview with People, Usher revealed that the album's direction had changed.
"In COVID, while we have been in quarantine, my ideas changed. I actually learned new things," Usher told People. I was able to really be reflective and find out what things matter and really have some true, honest, deep conversations with people and myself, to take some ownership of some of where my life has gone and some of the things that I've come through. It is honest."
In August 2022, he confirmed to USA Today that his sequel is no longer titled Confessions 2, though Confessions was still "an inspiration throughout the process."
He added, "Confessions was a successful album and I count down the days until I begin to launch this. It's coming real soon. I've actually finished it, and I'm now going through the process of sequencing it and naming it."
Usher, who is readying for year three of his Las Vegas residency, is also preparing for the Lovers and Friends Festival 2023. It's set for Saturday, May 6, in Las Vegas, and will feature star-studded performances by Mariah Carey, Boyz II Men, Missy Elliott, Chris Brown and many more — including Usher. 
Watch the teaser for Usher's new song "GLU" below.