Usher Announces Release Date for New Single 'Glu'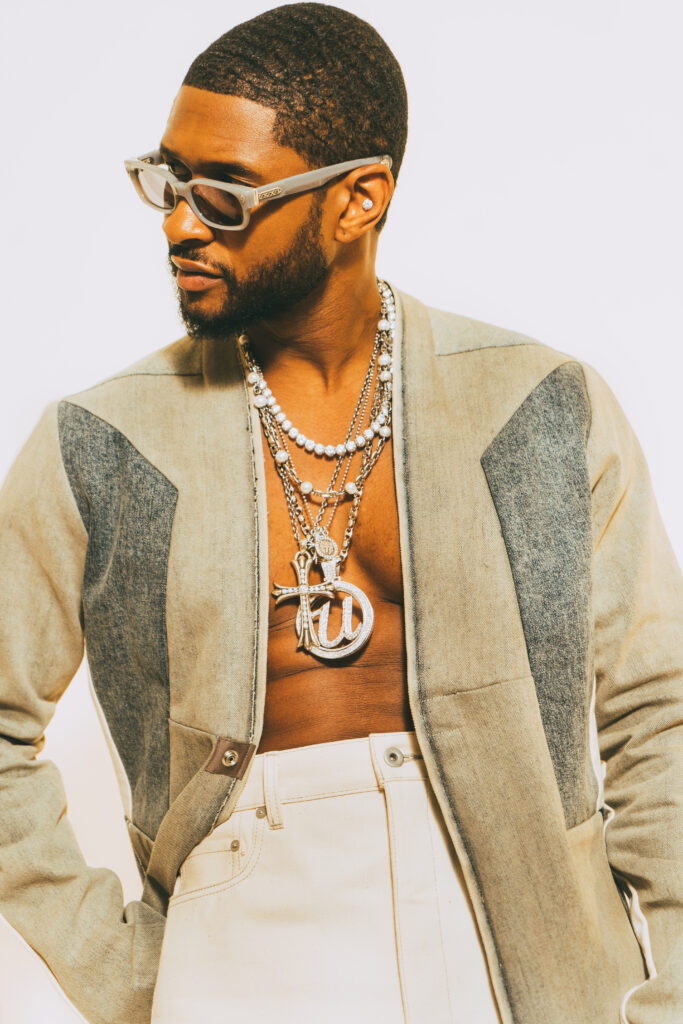 Usher Announces Release Date for New Single 'Glu'
47
Usher is done teasing. The R&B icon has announced his new single "Glu" will be released this Friday, March 17.
He shared the news by posting a 14-second Instagram reel for a photo of a woman dripping a clear liquid in her mouth. A preview of the steamy song plays in the background.
"Glu" was first teased on Valentine's Day, with a sneak peek of a music video starring model and businesswoman Lori Harvey.
No additional details are attached to Usher's forthcoming single "Glu."
"Glu" is Usher's first piece of new music this year, and his first proper single in three years, following 2020's "Bad Habits." The latter track topped R&B radio (previously known as urban adult contemporary radio) and Billboard's Adult R&B Airplay chart. It was his sixth chart-topper on the last list.
In 2020, Usher's collaboration with singer Ella Mai, "Don't Waste My Time," also peaked at No. 1 on the R&B charts. The Recording Industry Association of America (RIAA) awarded the song a gold plaque for reaching U.S. sales of more than 500,000 equivalent units.
Usher's next album is among Rated R&B's most anticipated releases this year. Initially teased as Confessions 2, a sequel to his 2004 diamond-selling album, the album has been in the works for at least four years.
He scrapped the idea of naming his forthcoming album Confessions 2. Of the album, he told USA Today in August 2022, "It's coming real soon. I've actually finished it, and I'm now going through the process of sequencing it and naming it."
In an earlier 2022 interview with People, Usher said that much of the album's direction changed amid the pandemic. "I was able to really be reflective and find out what things matter and really have some true, honest, deep conversations with people and myself, to take some ownership of some of where my life has gone and some of the things that I've come through. It is honest," he shared.
Besides working on solo music, Usher supported City Girls' smash radio hit, "Good Love," last summer. He also earned his second Album of the Year nomination at the 65th Annual Grammy Awards for contributing to Mary J. Blige's 2022 album, Good Morning Gorgeous (Deluxe).
Usher's name is boasted across several festival lineups this year. First, he will headline day one of the Dreamville Festival in April. After, he takes the top slot for the second annual Lovers and Friends Festival in May.
Aside from festivals, Usher is also performing shows at his Las Vegas residency at Dolby Live at Park MGM. The residency concludes later this fall.
Check out the preview of Usher's new single "Glu" below.