THEY. and Yung Bleu Release New Song 'In the Mood'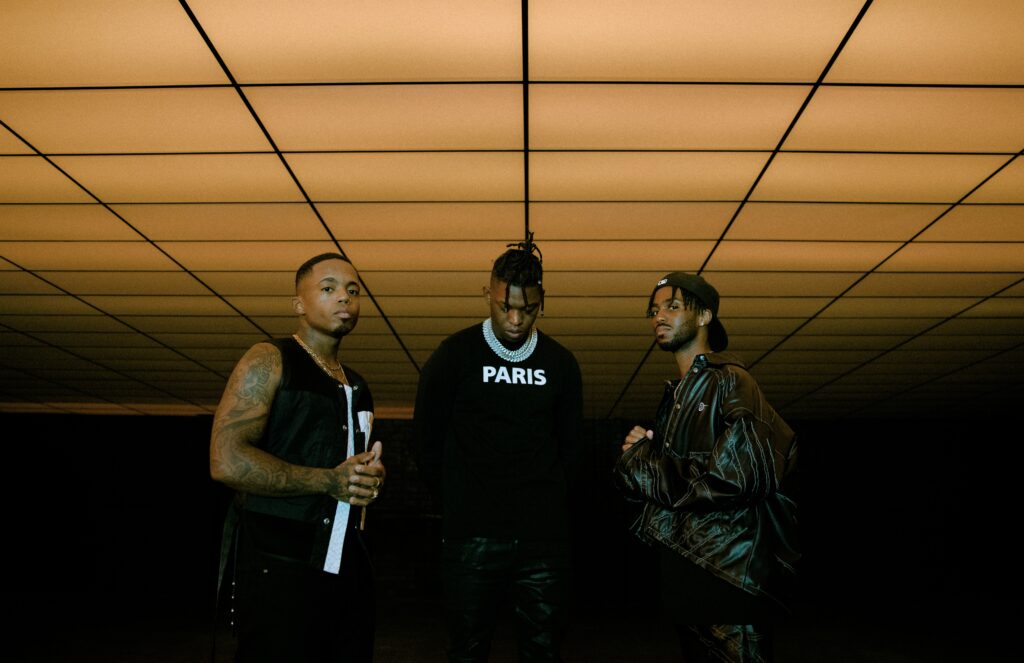 THEY. and Yung Bleu Release New Song 'In the Mood'
47
THEY., the R&B duo consisting of Drew Love and Dante Jones, have teamed up with melodic rapper Yung Bleu for their new single "In The Mood."
On the comforting bop, Love sings about knowing all the signs that his partner is ready for steamy action in the bedroom. "I got you in the mood / You ain't gotta front for me / Know you need a little company / I can tell by how you talk to me," he sings in the catchy chorus.
Yung Bleu comes in for the second verse: "Say I need to set the mood, well hit the lights, dim 'em / And make sure you got 'em tight 'cause I don't like that like that."
Speaking on their new single, THEY. share: "We wanted to make something smooth that still had that knock to it, kinda like the uptempo joints that Donell Jones was known for back in the day. Yung Bleu heard an early version of the record and sent back one of our favorite verses we've ever had on one of our records."
[embedded content]
"In the Mood" arrives with a video directed by Shomi Patwary, which THEY. describe as "another call back to that 00's era, channeling that Bad Boy records energy."
"In the Mood" is lifted from THEY.'s upcoming album, Nü Moon, out April 7 via Nü Religion Records/AWAL. It will follow their 2020 album, The Amanda Tape, which featured Tinashe, Juicy J and Wale. 
Last year, THEY. dropped four tracks: "Blü Moon," "Comfortable" featuring Fana Hues, "Lonely" featuring Bino Rideaux and "Set Me Free."
Listen to THEY.'s new song "In the Mood" featuring Yung Bleu below.