Front + Center: WanMor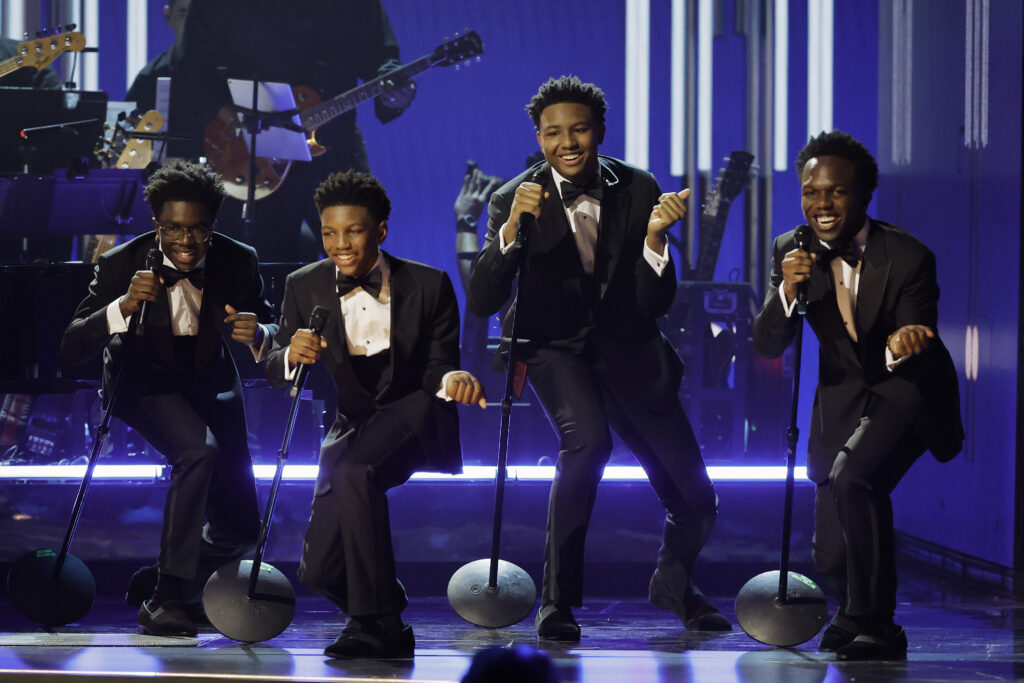 Front + Center: WanMor
1957
Front + Center is Rated R&B's artist discovery series, putting new and emerging R&B singers at the center of your attention.
Can you remember the last time an R&B boy band had the internet on fire with a legion of screaming fans? Not since Mindless Behavior, in the early to mid-2010s, has an R&B boy band attracted fans in droves. But a new era is upon us, and WanMor is leading the charge.
A quartet of real-life brothers — Big Boy, Chulo, Tyvas, and Rocco — WanMor built their audience through social media almost five years ago with acapella covers of R&B classics. Some of their early online covers included songs by SWV, Shalamar, New Edition, and DeBarge, all of which have inspired the group.
With nearly a quarter million views, WanMor's rendition of the Jackson 5's "All I Do is Think of You," which R&B group Troop later covered, is their most viewed cover on their YouTube page.
[embedded content]
WanMor cites Troop as one of their many inspirations, along with New Edition and Mint Condition. "The chemistry they had, we studied that," Big Boy tells Rated R&B.
Chemistry is also the backbone of WanMor. "It would be harder if we weren't actual blood brothers, but we're actual blood brothers, so it's definitely easier," suggests Chulo.
One might wonder how WanMor, whose members are all still in their teens, are familiar with legendary R&B groups beyond their years. They attribute their musical taste to their mother, Traci.
"Our mom, she was heavy on R&B, all sorts of music, actually," Big Boy recalls, as his brothers nod in agreement. "We used to clean up all the time on Sunday, and in the morning, once you heard that R&B music playing on that speaker, you knew what time it was; time to get up and clean."
Chulo adds, "So we learned a lot of songs from there, from Smokey Robinson, The Delfonics, Jackson 5, all of that."
[embedded content]
Capping 2019 with more than a dozen cover uploads and a buzzing collaboration, "More Than a Crush," with THISJUSN, WanMor attracted more attention with an appearance on season one of Nickelodeon's America's Most Musical Family; they performed "Cool It Now" by New Edition.
More high-profile television spots, such as Little Big Shots and The Not-Too-Late Show with Elmo, followed before WanMor's biggest break came in September 2022.
The group was announced as the first act signed to Mary J. Blige's Beautiful Life Production, Inc., in partnership with 300 Entertainment.
Of the signing, Blige said, "There's been so much conversation about the state of R&B, and the next generation of R&B artists. This generation has been giving us great R&B and that feeling, that soul and that sound remains in our DNA. 
When we heard WanMor sing, we knew we could stop looking. They are IT! Supporting and cultivating true R&B talent is why I started Beautiful Life Productions, and I couldn't be more proud to do this with these young men."
"Every Pretty Girl In The City," WanMor's debut single from their self-titled EP, available now, gave promise to how bright their future was about to become. Its official video has more than 1.5 million views on YouTube.
WanMor collaborated with King Combs for the official remix of 'Every Pretty Girl In The City." Then, in late January, they capitalized on its buzz with a brand new single, "Mine," produced by Ivan Barias (Musiq Soulchild, Jill Scott) and Ronald "Flip" Colson (Rihanna, Usher).
The King Combs-assisted remix, as well as the original and "Mine" will appear on WanMor. The EP contains four more songs, all of which they co-wrote.
Last month, at the 65th Grammy Awards, before Mary J. Blige took the stage, WanMor participated in a tribute to Motown. They joined Stevie Wonder, Smokey Robinson, and country singer Chris Stapleton onstage to perform a few hits by the two former legends.
In Rated R&B's interview with WanMor, the emerging quartet discusses their self-titled EP, hopes for future collaborators, shares advice from Mary J. Blige and more.
You went from posting covers of R&B songs online to signing as the first act on Mary J. Blige's label Beautiful Life Productions. How would you describe this moment?
Big Boy: Wow, when we first got signed to Mary J. Blige, it became a Mary J. Blige listening party. We were going crazy, playing all her hits, and now it's just like she's Auntie Mary. She'll pop in and be like: "Are y'all doing what y'all supposed to do?" [We're like:] "Yeah, we got you."
What's the best advice Mary J. Blige has given you thus far?
Chulo: Mainly, it was to take education seriously — education comes first. And she said: "If you focus, nothing can stop you."
Rocco: And listen to our mom.
Big Boy: But she did say one thing that stuck with me: have fun with it.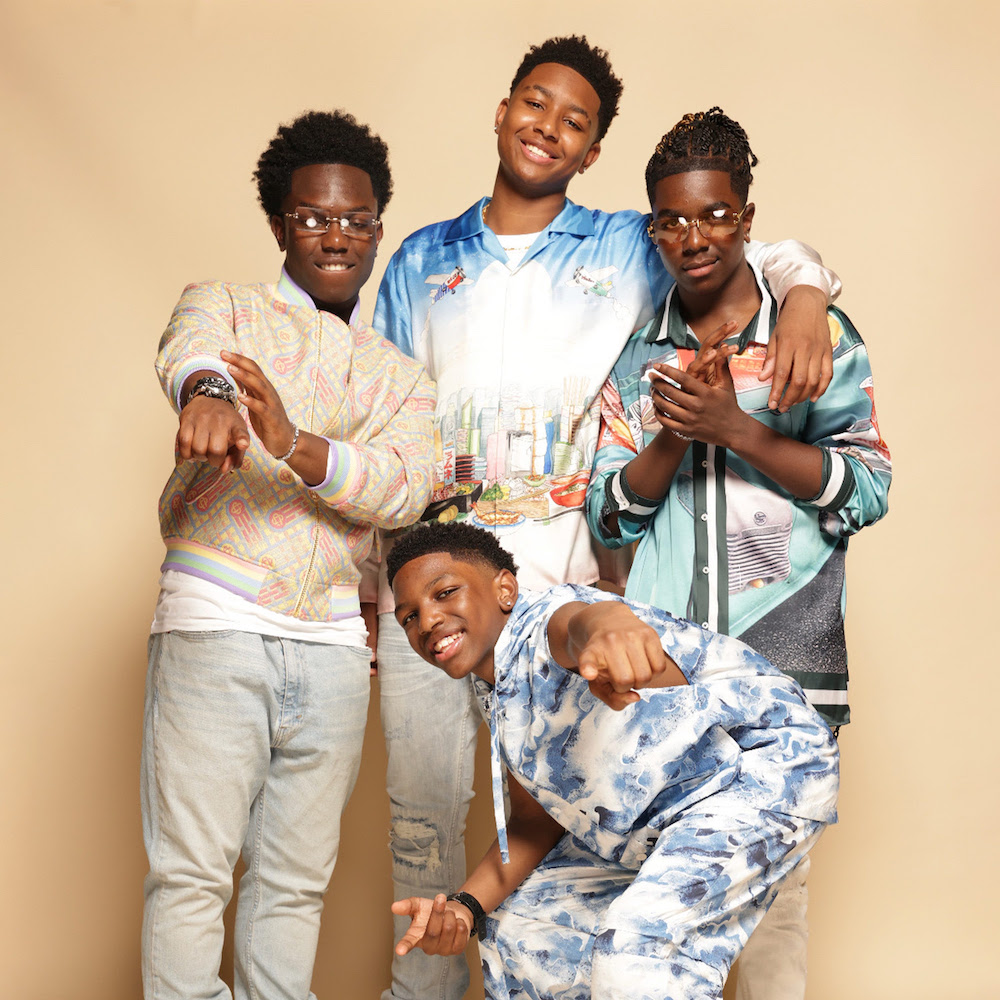 How do you guys balance fun while hitting the school books and squeezing in recording music?
Chulo: It's bittersweet because there are some moments where [we're] having a good time enjoying music, singing, and then the next day, we're waking up at seven o'clock in the morning to do schoolwork. So it's definitely bittersweet, but we love learning and getting an education.
Big Boy: If it was one of us in a group or one of us solo, it would kind of not be fun. Since it's the four of us and we're all brothers, it makes it a lot more fun.
What do you guys do outside of music as brothers or do you guys each have your own separate things?
Chulo: We are extremely competitive (laughs). We love playing video games. We love basketball. We love watching football. We love hanging out with each other. We love reading, watching movies.
Big Boy: Sometimes we'll do a little side bets with each other on playoffs and stuff. So we're really competitive.
Some people might know, but some of the first songs you appeared on were for Lil Uzi Vert. How did that experience working with him prepare you for this moment of your own?
Tyvas: It was very fun. Lil Uzi is a very fun guy. He's just so energetic.
Rocco: He is literally a kid, to be honest. He acts more energetic than me sometimes, which is nearly impossible to do. Energy is one of the most important things because you want to get the crowd hype.
Speaking of energy, you have been touring across the nation at elementary and middle schools, getting in front of your fans; an approach that goes unnoticed now because of technology. Talk about this form of in-person interaction as opposed to chatting with fans online?
Chulo: It's different because when we chat with fans online, they're a little more bold than they are in person. They'll say stuff that they wouldn't say when we're performing. When we perform in front of them, they're screaming, so they don't really get out what they actually want to say.
You've said, "Every Pretty Girl In The City" reflects the beauty of girls from the inside out. How do you think young women will respond when they hear songs like yours that make them feel good about themselves?
Big Boy: I hope they see how we want to portray the message of every pretty girl in the city. There's some people that'll be like: "Every pretty girl. Oh my gosh. Y'all some players." We just want to let them know this is about every beautiful girl inside out.
[embedded content]
King Combs, who had a breakout year in 2022, hopped on the official remix of your debut single, "Every Pretty Girl In The City." Who's someone else, whether in R&B or hip-hop, you'd like to collaborate with in the future?
Chulo: H.E.R., SZA, Coi Leray, A Boogie [wit da Hoodie] and Lil Tjay.
Big Boy: Definitely Bruno Mars and Chris Brown.
What makes you most excited about contributing to the fabric of R&B, especially at a time when people have called the genre dead?
Big Boy: We're here to prove that's not dead.
Chulo: And that we also can give good positive music without vulgarity.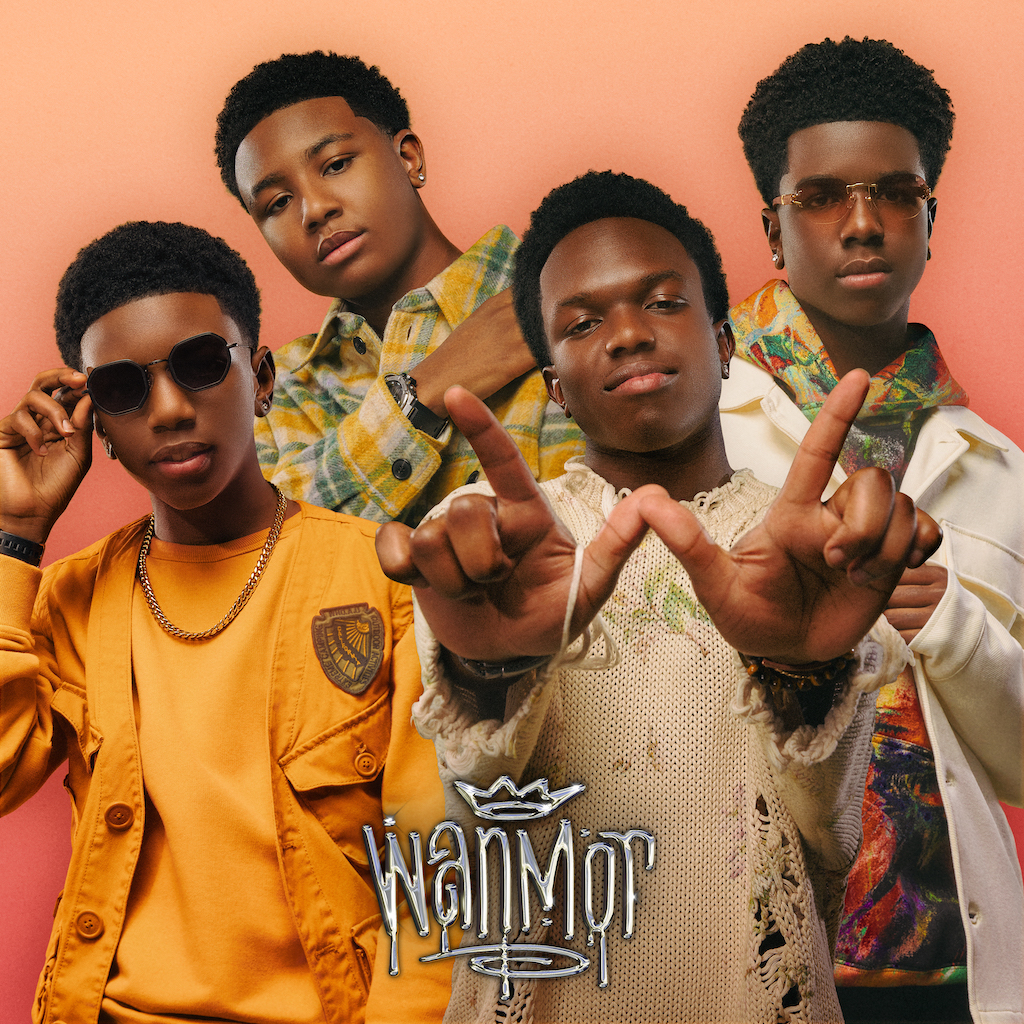 How does it feel to be one of the few R&B groups in the field?
Tyvas: Definitely a blessing and exciting. I'm very appreciative of the opportunity that we have to bring the world another group.
Big Boy: It's exciting to see what this our group could bring. After this group, a lot of other groups can come out and they could make something very big.
Do you each have a favorite track from the EP?
Big Boy: "Certified" — that's the song.
Tyvas: "Must Be Love" — that's my personal favorite.
Rocco: I would say "Certified."
What should fans take note of when they listen to your EP?
Big Boy: A lot of positivity, a lot of fun, [and] a lot of energy.
Listen to WanMor's self-titled debut EP below.