The Weeknd and Ariana Grande Release 'Die for You (Remix)'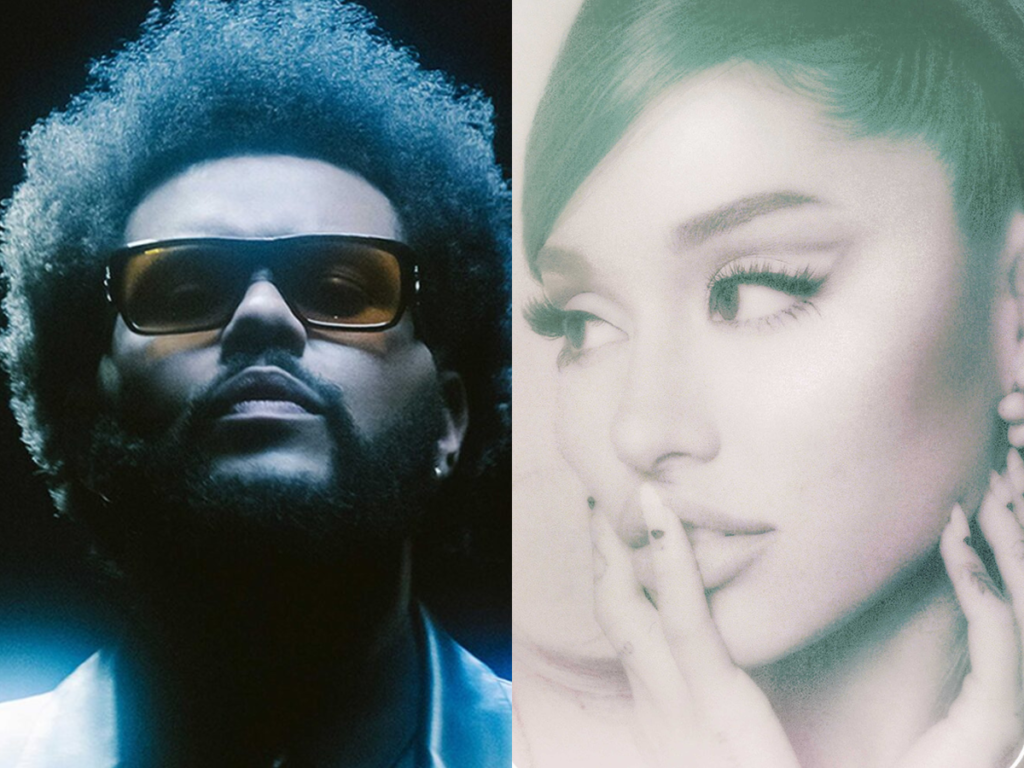 The Weeknd and Ariana Grande Release 'Die for You (Remix)'
54
The Weeknd has reunited with Ariana Grande for his new song "Die For You (Remix)."
The original version of "Die For You" is lifted from The Weeknd's 2016 smash album, Starboy. The remix of the devotional anthem comes amid its resurgence via TikTok. 
"Die For You" reached a new peak this week on the Billboard Hot 100 chart at No. 6.
"Wrote and recorded a verse for my friend after a 14 hour set. This certain exception had to be made," Grande wrote in an Instagram caption for a behind-the-scenes video of her working on the remix.
Grande appears in the second verse of the remix, which is slightly modified from the original.
"I'm findin' ways to stay concentrated on what I gotta do / But, baby boy, it's so hard 'round you / And yes, I'm blamin' you," Grande sings. She also provides background vocals and ad-libs.
This isn't The Weeknd and Grande's first time collaborating. In 2021, Grande hopped on his "Save Your Tears (Remix)," which spent two weeks at No. 1 on the Hot 100.
Before that, The Weeknd appeared on Grande's "Off the Table" in 2020 and "Love Me Harder" in 2014. The latter song, lifted from Grande's My Everything, peaked at No. 7 on the Hot 100. 
[embedded content]
Circling back to "Die For You," The Weeknd recently premiered a live video for the fan-favorite. The performance video was filmed at his concert at So-Fi Stadium in Los Angeles, California.
The four-minute clip is just a snippet of what to expect from his HBO special, The Weeknd: Live at SoFi Stadium, which premieres Saturday, Feb. 25, at 8 p.m. ET on HBO and HBO Max.
The concert was taped during the first U.S. leg of The Weeknd's After Hours Til Dawn Tour. 
Listen to The Weeknd and Ariana Grande's "Die For You (Remix)" below.