The Recording Academy Invites More Than 2,700 New Members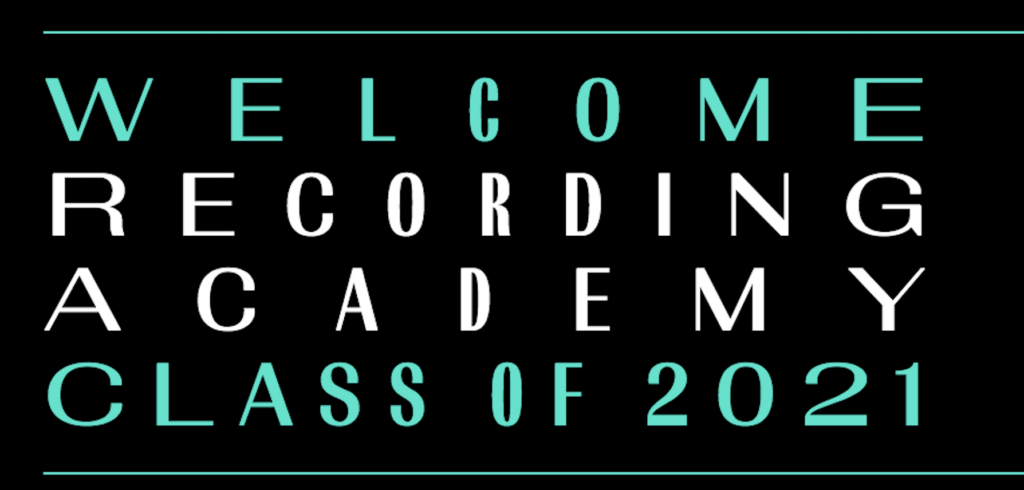 The Recording Academy Invites More Than 2,700 New Members
56
On Monday, the Recording Academy announced that it has extended membership invitations to 2,710 music creators and professionals. According to the Academy, the invitations reflect its "commitment to excellence and further growing its robust membership body." Twenty-three percent of this year's new member class includes people from the R&B music community, a five percent increase since 2020.
Kelley Purcell, VP of membership and industry relations at the Recording Academy, encourages the new members to get involved with as many facets as possible.
"The Recording Academy is only as strong as our membership. Building an active and representative membership base is so fundamental and key to everything we do," Purcell tells Rated R&B.
"[In] participating in the Grammy process, we want all voices heard, whether that's submitting records during our online entry process or voting in the process. We want all of our members to participate. I find that once people join and really understand more about what the Recording Academy does to support music year-round, there's usually some other passion points that they want to get more involved with."
A key to getting new members involved, of course, is engaging with them. Len Brown, genre manager, Rap/R&B/Reggae Music, says that he's always seeking opportunities to collaborate with members.
"We're always looking to collaborate with folks — not just about the [Grammy] Awards, but with anything music related," Brown says. "There is no one clear cut way, from my perspective, but just trying to be [as] engaged as possible."
Purcell adds, "At the heart of it, we are a community. We're a community of music, creators and professionals. We want our community to be ambassadors. There's so much information, whether it's about the Grammy Awards process itself or all of the ways in which the Recording Academy really supports music. We want our members to go and share that information.
From a community perspective, it's really important to really highlight all different genres. We've definitely done specific programming around the R&B and hip-hop communities to make sure that people know that they're a big part of our community and an important one."
In 2020, the Recording Academy launched its Black Music Collective as a way to drive Black representation within the organization and the music community.
Harvey Mason, Jr., who is now president/CEO of the Recording Academy, said in a past statement, "The Black Music Collective is necessary to help drive the Recording Academy into a new era. Creating an open space for Black music creators can only benefit our membership as a whole."
Purcell describes the Collective as "an advisory group of music industry leaders who are speaking openly about new and emerging opportunities in Black music."
Most recently, the Recording Academy partnered with Ebony to launch a weekly podcast that highlights members of the Black Music Collective about their journeys and stories.
Even with their new programs, Purcell says there are still more opportunities to come as they look to better represent all music communities.
"One of the things that we want to continue to do, and do it better, is really listen to these communities. Listen to the needs of folks that are in the R&B community. That can mean such a wide range of things. For example, when communities come to us and they want to make changes to the [Grammy] Awards process, we sit down and we listen. Len is one of those key people."
The 64th Grammy Awards is set for January 31, 2022, at the Staples Center in Los Angeles, Calif.