The 2023 St. Kitts Music Festival Returns With Burna Boy, Koffee, Gramps Morgan and More!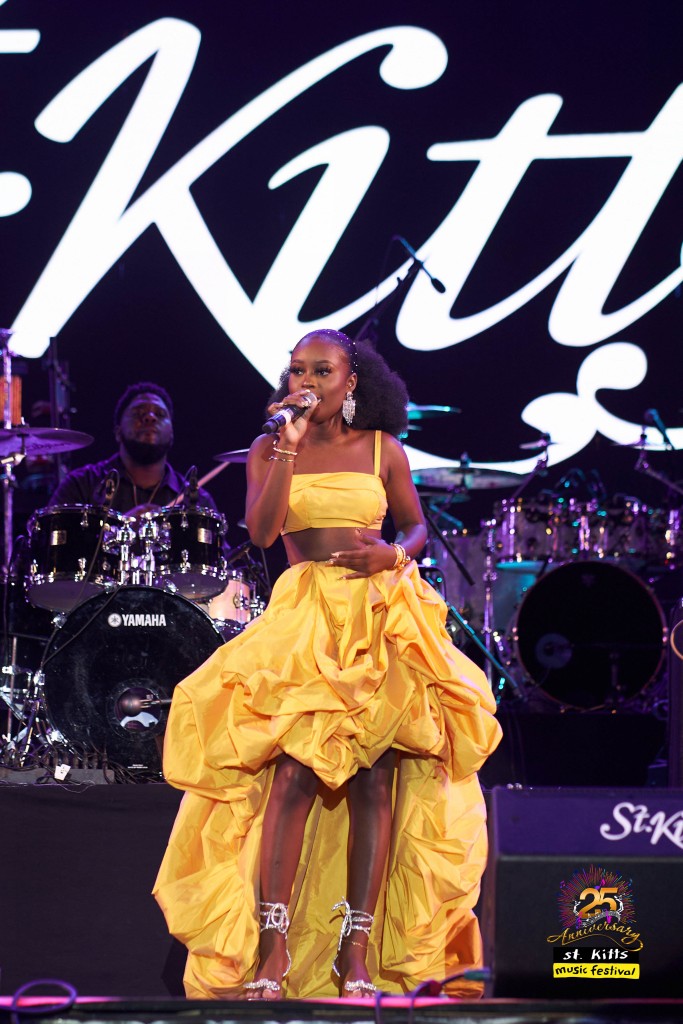 The 2023 St. Kitts Music Festival Returns With Burna Boy, Koffee, Gramps Morgan and More!
8755
The 2023 St. Kitts Music Festival celebrated its silver anniversary with a turnt mashup of world music, marking 25 years of diversified acts performing on the small Caribbean island. With an annual three-day lineup appealing to lovers of reggaeton, soca, reggae, hip-hop, dancehall, R&B and more, the music fest continued its spirited comeback from the Covid-caused cancellations of 2020 and 2021. Burna Boy, Koffee and Gramps Morgan—as well as local acts like Erica Edwards and '80s soft-rock veterans Air Supply—braved the tropical heat and occasional night shower to lay down a masterclass in diversified music styles.
Like the 30-year-old Reggae Sumfest held every year in Jamaica, the St. Kitts Music Festivalturns into an all-night affair full of concert sets that rock on until almost sunrise. Recent local cannabis legislation allows the smoking of marijuana in designated areas, making way for a special 420 section on the outdoor grounds of Warner Park Stadium where concertgoers could spark spliffs. Launched in the summer of 1996, mainly to stimulate tourism, the St. Kitts Music Festival has always attracted a slightly younger crowd than, say, the equally popular Saint Lucia Jazz and Arts Festival nearby. Making things 420 friendly only makes sense.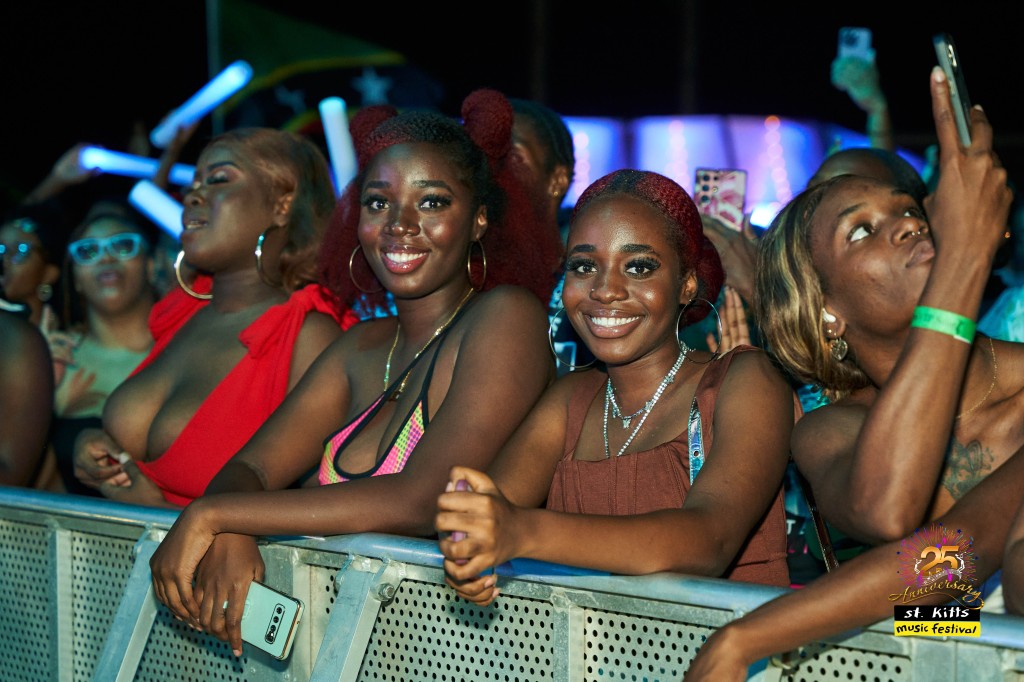 With balmy nightly temperatures in the 80s, organizers arranged widespread VIP seating behindthe standing-only area directly facing the stage. Over a trio of hot summertime nights featuring almost three dozen acts, impressing the crowd took a lot, but 23-year-old Jamaican reggae songstress Koffee left the stage roasted. Youngest (and the only female) Grammy winner of the Best Reggae Album award for 2019's Rapture, the dreadlocked singer commanded the stage in a red knit cap, sleeveless white tee, shorts and sneakers to thrill Kittitians and tourists alike. Visuals for "Lockdown," "Toast," "Pull Up" and more screened behind her as she interacted with the audience, bursts of flames and streams of confetti punctuating her performance.
Full-piece bands backing all the headliners kept the energy high, and Gramps Morgan (of the celebrated family reggae band Morgan Heritage) commanded one of the strongest musical ensembles of the festival. In-between solo hits like "Positive Vibration" and "A Woman Like You," Gramps brought out two of his talented sons playing their own music: Jemere Morgan and his younger guitar-playing brother, Priel.
St. Kitts's own Erica Edwards flaunted Black American-influenced R&B flavor, with posthumous tributes to Aretha Franklin ("(You Make Me Feel Like) A Natural Woman") and Tina Turner ("What's Love Got to Do with It") in-between her own soulful songs. But the superstar of the festival was undoubtedly Burna Boy, who torched the stadium with his infectious blend of Afrobeats, reggae and dancehall. Wearing a wifebeater underneath denim Gucci overalls, omnipresent shades, a baseball cap, Timberlands and crazy ice, the Nigerian wonder—the festival's first African headliner—sweat his way through an hour of smashes like "Gbona," "Last Last" and "It's Plenty."
Just as destination weddings provide a welcome excuse to touch down in exotic locales, many music fans recently copped Beyoncé Renaissance World Tour tickets to bypass sold-out American dates and get their travel on in the process. Vacation destination planning based on music bills like the St. Kitts Music Festival might just be the new wave. Island attractions like the parasailing and jet-skiing offered by St. Kitts Water Sports, delicious fresh lobster at Reggae Beach Bar & Grill or the resort comforts of the expansive St. Kitts Marriott are all huge draws by themselves. But added to live performances by Nailah Blackman, Romain Virgo, etc., St. Kitts deserves definite placement on anyone's summertime travel bucket list.