Teyana Taylor Stars in New Movie 'A Thousand and One': Trailer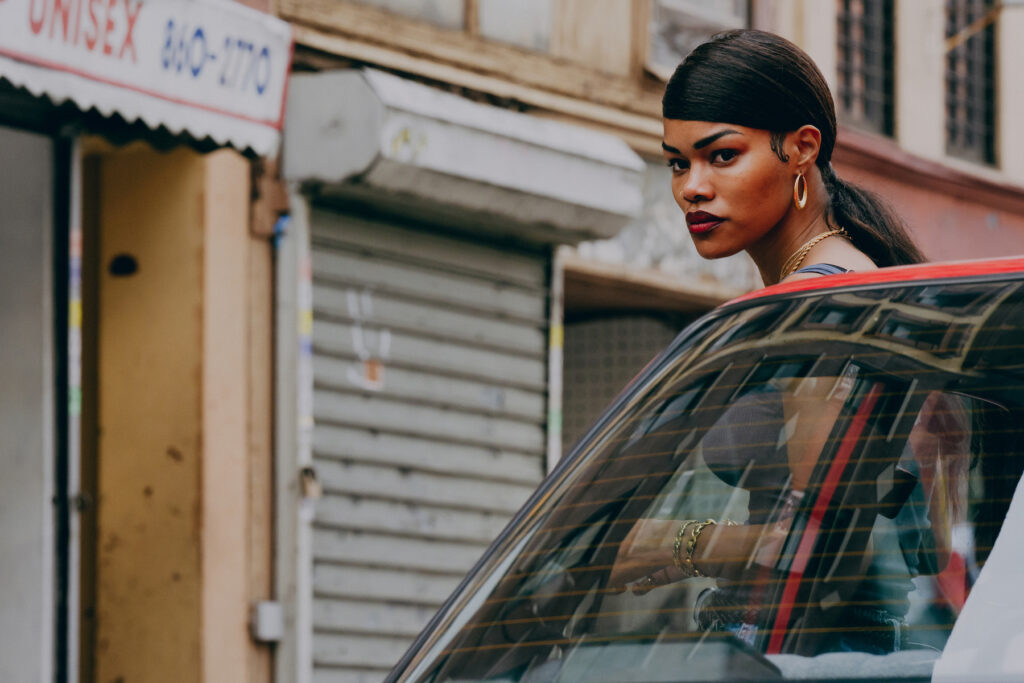 Teyana Taylor Stars in New Movie 'A Thousand and One': Trailer
6077
The official trailer for A Thousand and One, starring Teyana Taylor, has been revealed. It hits theaters nationwide on March 31.
Desperate to reunite with her six-year-old son Terry (played by Aaron Kingsley Adetola), Inez (played by Taylor) kidnaps him from the foster care system and hopes to make a new start in a rapidly changing New York City.
The motherhood drama was written and directed by A.V. Rockwell and produced by Emmy winner Lena Waithe, the founder of Hillman Grad Records.
Rishi Rajani, Brad Weston, Eddie Vaisman and Julia Lebedev are also producers attached to A Thousand and One. Oren Moverman and Jamin O'Brien executive produce.
A Thousand and One was accepted to the 2023 Sundance Film Festival in December 2022. As part of its acceptance, the film was among 12 fiction feature flicks to take part in the U.S. Dramatic Competition.
Rockwell won the U.S. Grand Jury Prize: Dramatic for A Thousand and One.
Taylor's other film roles include The Smack, an indie thriller based on a novel of the same name, and White Man Can't Jump, a remake of the 1992 basketball comedy. Neither film has a hard release date.
Additionally, Taylor has been cast in The Book of Clarence, directed and written by Jeymes Samuel. A premiere date has not been announced at this time.
Earlier this year, Taylor was presented with a new RIAA award for a Wu-Tang Clan-assisted "Gonna Love Me (Remix)." It's now certified gold for U.S. sales of more than 500,000 equivalent units.
The original version was certified platinum in January 2021. It's Taylor's only release to exceed over one million equivalent units.
Taylor's last full-length album was 2020's The Album. The record garnered several RIAA awards, including a gold plaque for the Kehlani-guested "Morning."
Taylor will perform as a special guest at Sol Blume in Sacramento, California, this April.
Watch Teyana Taylor in the trailer for A Thousand and One below.
[embedded content]