Tekashi 6ix9ine Explains Why He Snitched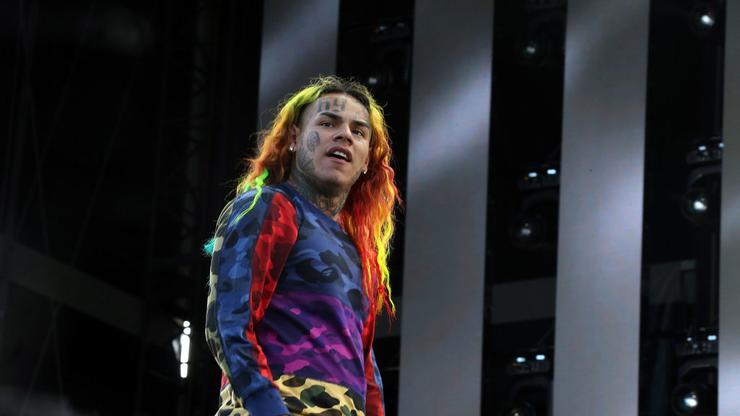 Tekashi 6ix9ine Explains Why He Snitched
40
Like that, Tekashi 6ix9ine came back with a vengeance, taking to Instagram Live and locking in over two million concurrent viewers — suffice it to say, the record was absolutely shattered. And while it's unlikely that he'll ever earn of a certain demographic, the stream and his return single "Gooba" made it abundantly clear that he's ready to wear the "Rat" label like a badge of honor.
MICHAEL CAMPANELLA/Redferns/Getty Images
And while many were left debating the ethics about 6ix9ine's notorious choice to betray the Nine Trey Gangsta Bloods to whom he once allied with, today marked the first time 6ix9ine himself addressed the reasoning behind his decision. For one, it's clear he holds no remorse for what he did, doubling down on the position that it was he, in fact, who was betrayed first.
"Where was the loyalty when you was sleeping with my baby mother?" asks 6ix9ine. "Where was the loyalty when you were caught on the wire tap trying to kill me? Where was the loyalty when you tried to kidnap my mother? Where was the loyalty when you were stealing millions of dollars from me? Where was that? Who broke it first? I get it. Don't fight fire with fire. I'm sorry. But what did I do wrong? Be loyal to n***as that's fuckin my baby moms? Be loyal to n***as that kidnapped me, beat the shit out of me on video? I'm supposed to be loyal to that?"
It's clear how he feels about his former associates, and while his explanation is unlikely to sway those who have already turned their back, it remains an acknowledgment of the situation at the very least. Check it out for yourself below, and sound off — did those two million viewers cement Tekashi 6ix9ine as the reigning king as he proclaims to be? Or is morbid curiosity a hell of a drug?