Tank Ties Toni Braxton, Silk Sonic's Album Record On 'Billboard' Adult R&B Airplay Chart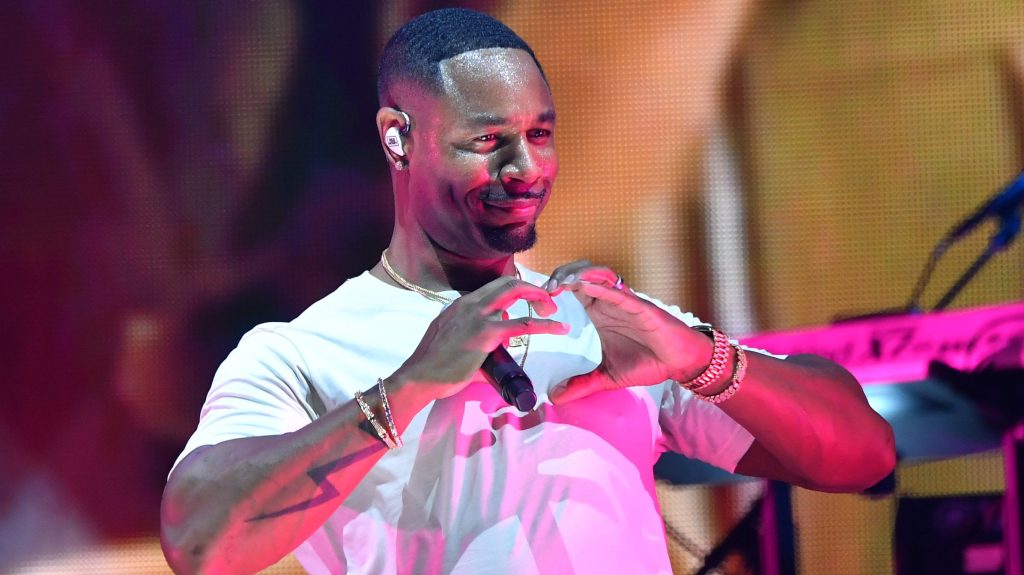 Tank Ties Toni Braxton, Silk Sonic's Album Record On 'Billboard' Adult R&B Airplay Chart
8549
Tank's last album, R&B Money, arrived in August 2022, but he's not done stealing the attention of listeners everywhere. The crooner has topped Billboard's Adult R&B Airplay chart for the eighth time with his Chris Brown-assisted single, "See Through Love" for the week of May 20. This is also Tank's fourth No. 1 single from the album, which has made history as the first album by a solo male artist to produce at least that many chart-toppers on the Adult R&B Airplay chart.
"I am truly humbled and honored to have reached my [eighth] No. 1 hit," he shared in a statement. "This milestone is a testament to my fans' incredible support and love throughout the years. I couldn't have achieved this without the amazing collaboration with Chris Brown, whose talent and dedication are unparalleled. I want to thank everyone involved in making 'See Through Love' a success, and most importantly, my fans who inspire me daily."
R&B Money has tied with Toni Braxton's self-titled debut LP. Her records—"Another Sad Love Song," "Breathe Again," "Seven Whole Days" and "You Mean the World to Me"—peaked between 1993 and 1994. "Leave the Door Open," "Smokin' out the Window," "Love's Train" and "After Last Night"—from Silk Sonic's An Evening With Silk Sonic—reached the same feat from 2021 to 2022.
Tank garnered his first No. 1 hit on the Adult R&B Airplay chart in May 2007 with "Please Don't Go." It sat atop the chart for 10 weeks. Five years later, his single, "Next Breath," from This Is How I Feel soared to No. 1 on the same chart. In November 2017, "When We" followed and sat there for 11 weeks. "Dirty" was his last chart-topper before the R&B Money rollout began with "Can't Let It Show," which peaked in July 2021. That momentum was trailed by "Slow" featuring J. Valentine, "I Deserve," and now, "See Through Love."
His career milestone also marks Breezy's fourth No. 1 Adult R&B Airplay hit, following 2020's "No Guidance" with Drake, "Go Crazy" featuring Young Thug, and H.E.R.'s "Come Through."