T-Pain Announces New Album 'On Top of the Covers'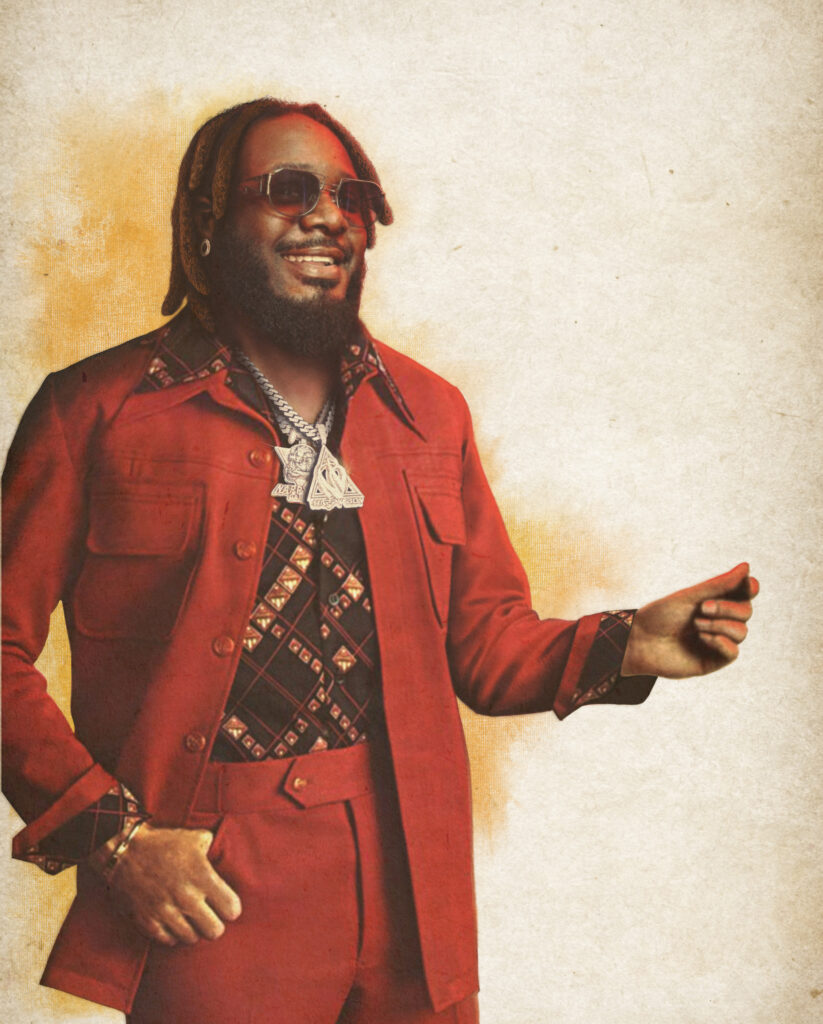 T-Pain Announces New Album 'On Top of the Covers'
47
T-Pain is releasing a covers album. The Grammy-winning singer/songwriter has announced his new album, On Top of the Covers, drops March 17 on Nappy Boy Entertainment.
The seven-track album will include T-Pain's take on classics, including Sam Cooke's "A Change Is Gonna Come" and Frank Sinatra's "That's Life," as well as modern songs like Sam Smith's "Stay With Me."
[embedded content]
"This covers album has been years in the making. I started recording this right after I won The Masked Singer," says T-Pain. "It got put on hold for a bit but now that I'm independent, I'm able to do whatever I want to do through Nappy Boy Entertainment and this is something I've felt strongly about for a long time."
He adds, "These songs are not what you'd expect when you hear that T-Pain is doing a covers album and that is what I think is cool about it."
T-Pain will celebrate On Top of the Covers with two back-to-back shows in Los Angeles, California, on March 17 and March 18. Dubbed An Intimate Evening With T-Pain, the show will feature selections from the covers album and a mix of songs from T-Pain's catalog. Tickets go on Sale Friday, Feb. 17 at tpain.com.
On Top of the Covers is the follow-up to his 2019 album, 1Up. The album featured Lil Wayne, O.T. Genesis, Russ and more.
Since his last album, T-Pain has released several standalone tracks, including "Wake Up Dead" featuring Chris Brown, the now-gold-certified "I Like Dat" with Kehlani and "I'm Cool With That."
He also appeared on songs with Fantasia ("PTSD"), Omarion ("Can You Hear Me?") and Jimmie Allen ("Pesos"). 
T-Pain's On Top of the Covers Tracklist
1. A Change Is Gonna Come
2. Don't Stop Believin'
3. Sharing The Night Together
4. Stay With Me
5. Tennessee Whiskey
6. That's Life ft. NandoSTL
7. War Pigs