T-Pain and Kehlani's Single 'I Like Dat' Now RIAA-Certified Gold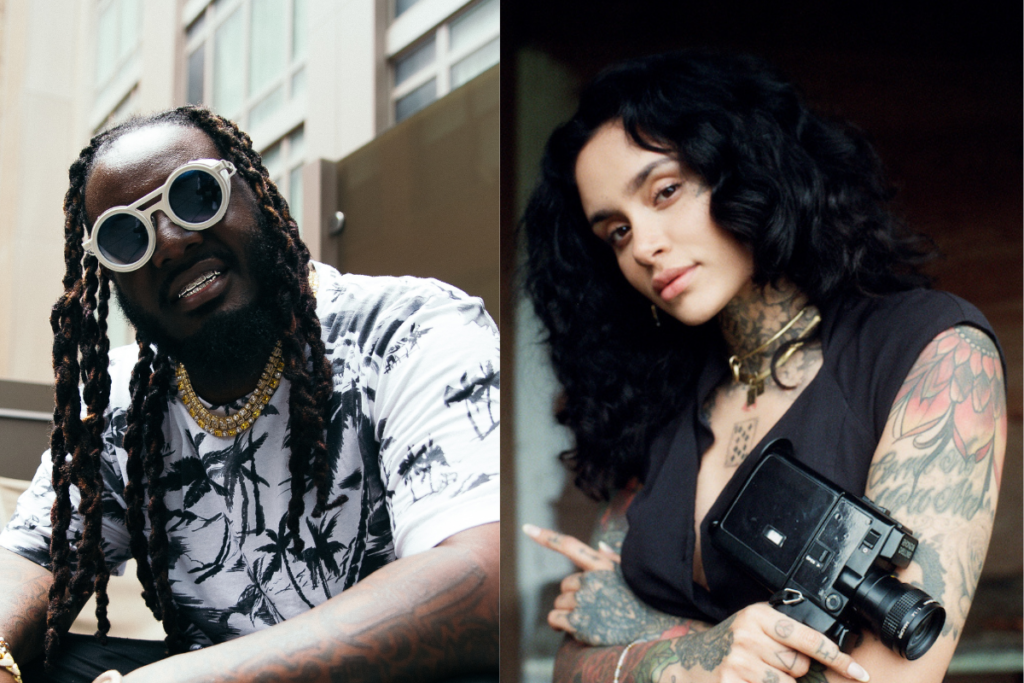 T-Pain and Kehlani's Single 'I Like Dat' Now RIAA-Certified Gold
61
T-Pain and Kehlani share a gold award from the Recording Industry Association of America (RIAA). "I Like Dat," released as a standalone collaboration last May, has been certified gold with more than 500,000 equivalent units sold.
The achievement marked a couple of notable firsts for the rapper-turnt-sanga. It's T-Pain's first certified release under his imprint, Nappy Boy Entertainment, a joint venture with EMPIRE.
Also, "I Like Dat" is T-Pain's first song to be RIAA-certified as a lead artist since 2015's "Up Down (Do This All Day)" featuring B.o.B, which went platinum.
In September 2021, "I Like Dat" earned T-Pain his first top 10 entry on the urban radio chart in a decade. His previous best was "5 O'Clock" featuring Wiz Khalifa and Lily Allen.
Co-produced with DJ Montay and co-written alongside Kehlani, "I Like Dat" has amassed more than 43.2 million streams since its official release. Its western-style music video has more than 38.8 million views on YouTube.
In late April, T-Pain shared a new single titled "That's Just Tips." It followed his Twitch-created song "I'm Cool With That," released in October 2021.
Earlier this month, T-Pain launched his The Road to Wiscansin Tour. The trek runs until June 11, the date of his self-curated Wiscansin Fest. Tickets for The Road to Wiscansin Tour are hard to find as dates have sold out, but more details are available on his official website.
As for Kehlani, they released their refreshing new album Blue Water Road in April. On July 30, they kick off their headlining Blue Water Road Trip tour with Destin Conrad and Rico Nasty as special guests.