K. Michelle's 'Scooch' Enters Top 10 on R&B Radio Chart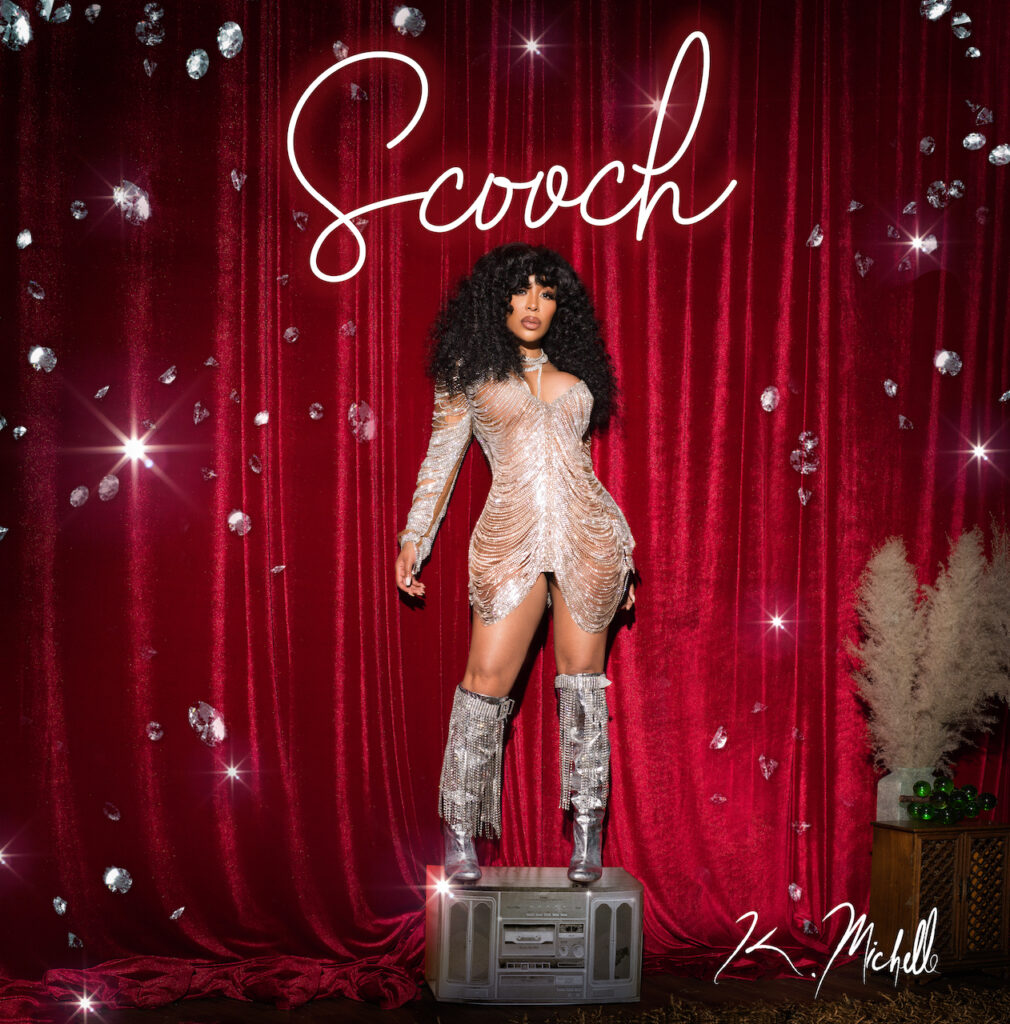 K. Michelle's 'Scooch' Enters Top 10 on R&B Radio Chart
50
K. Michelle's current single "Scooch" has checked in at No. 10 on the R&B radio chart. The make-out jam is the singer-songwriter's first song to fill a top 10 position since the New Edition-inspired "The Rain" in February 2020.
Released days ahead of Valentine's Day, "Scooch" marked a direct yearning in K. Michelle's voice that she had not explored in previous first singles.
"I wanted to do something different. I wasn't doing any male-bashing. I wanted to start with something a little bit more bright or something you could dance to. It's about to get warm. I want you to be able to go out and just do your thing when it comes to that," she told Rated R&B.
As of today, "Scooch," the first single from K. Michelle's upcoming sixth album, I'm The Problem, has been streamed more than 470,000 times on Spotify. Its video has garnered 1.1 million views since its release.
In March, K. Michelle told Rated R&B she was still recording I'm The Problem, though at one point it was once announced she would release the follow-up to 2020's All Monsters Are Human that month. However, she admitted that she could not commit to a final tracklist, or as she put it, "stay out the studio."
She did share details on the album's concept, though, citing it is "super emotional" for various reasons.
"I've been healing through this album. I have dealt with my relationship through this album. I have dealt with my relationship with my son through this album. I have dealt with where I want to go in my future through this album," explained K. Michelle.
In addition to I'm The Problem, which she says is her final R&B album, K. Michelle is focused on crafting her untitled country album. Rumored collaborators include Dolly Parton, Billy Ray Cyrus and Eric Paslay.
Most recently, K. Michelle appeared on Nick Cannon's new album, The Explicit Tape: Raw & B, released on May 20. It includes appearances from Brandy, Chris Brown, Jacquees and others.
Leading up to that feature, K. Michelle partnered with Lifetime for a series called My Killer Body with K. Michelle. She also co-starred in the network's thriller Single Black Female alongside Amber Riley.