Steve Lacy's 'Bad Habit' Hits No. 1 on Billboard Hot 100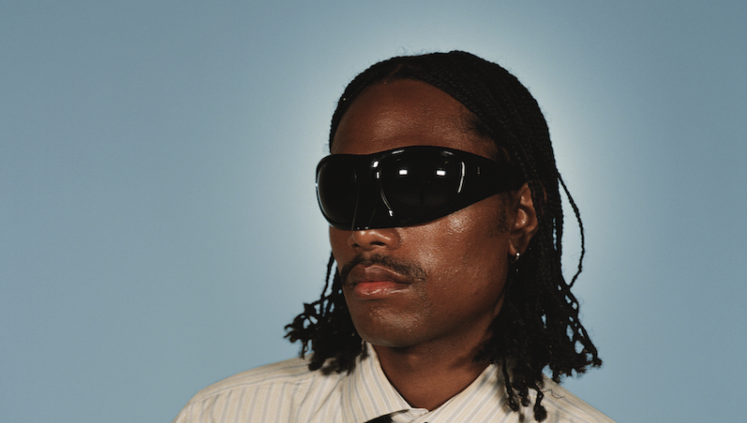 Steve Lacy's 'Bad Habit' Hits No. 1 on Billboard Hot 100
52
Steve Lacy has done it. The genre-bending act's single "Bad Habit," from his sophomore album Gemini Rights, moves to No. 1 on Billboard Hot 100 the week of Oct. 8.
With his breakthrough single dethroning pop phenomenon Harry Styles and his heavyweight hit "As It Was," it provides Lacy its first visit to the pole position.
"Bad Habit" is the 1142nd Hot 100 chart-topper. It makes Lacy the third male artist this year to reach the summit without accompaniment, following Styles and Jack Harlow ("First Class").
He joins Beyoncé ("Break My Soul") as the second R&B-centric artist to top the Hot 100 this year with a new — non-recurrent track.
He also is the first male R&B-centric act to lead the Hot 100 as a lone artist since April 2020, when The Weeknd's "Blinding Lights" reigned.
"Bad Habit" spent four weeks at No. 2 before it went all the way. It initially debuted at No. 100 the week of July 16. It shot to No. 50 in week two and jetted to No. 14 the third week.
After a week at No. 11, "Bad Habit" cracked the top ten at No. 7 the week of Aug. 13, marking his first top ten on this list. Then, it climbed to No. 6, remaining for two weeks before jumping to No. 3 the week of Sept. 8.
"Bad Habit," which he self-produced, aren't Lacy's only records charting on the Hot 100. "Static" and "Dark Red" made debut appearances the week of Oct. 1.
The former track, which also appears on Gemini Rights, debuted at No. 82. It's No. 78 this week. The other, lifted from his 2017 EP Steve Lacy's Demo, posted at No. 95. It moved to No. 79 in week two.
On Spotify, "Bad Habit" has reached 260 million streams and counting. It's his second most-streamed song on the platform, following "Dark Red," which has over 589 million streams.
Just a few months ago, Lacy released Gemini Rights to follow his 2019 debut set, Apollo XXI. Excluding "Bad Habit," Lacy led his second full-length record with "Mercury," which has amassed over 28.5 million streams on Spotify. His Fousheé-assisted track, "Sunshine," also preceded the album and was shared with a Rubberband-directed video.
Released on July 15 via RCA Records, Gemini Rights sold 34,000 equivalent in its opening week. It debuted at No. 7 on the Billboard 200, landing his first album to appear in the top ten of this chart.
The LP crowned the top of three other album charts, including Top Alternative Albums, Top Rock Albums and Top Rock & Alternative Albums.
Lacy recently kicked off his headlining Give You the World Tour. He will perform 26 dates across the nation, before concluding on Nov. 11 at The Greek Theatre in Los Angeles, California. Get information on dates and tickets here.
Stream Steve Lacy's "Bad Habit" below.