Steve Lacy 'Gemini Rights' Ushers In A New Era Of Heartbreak Melodies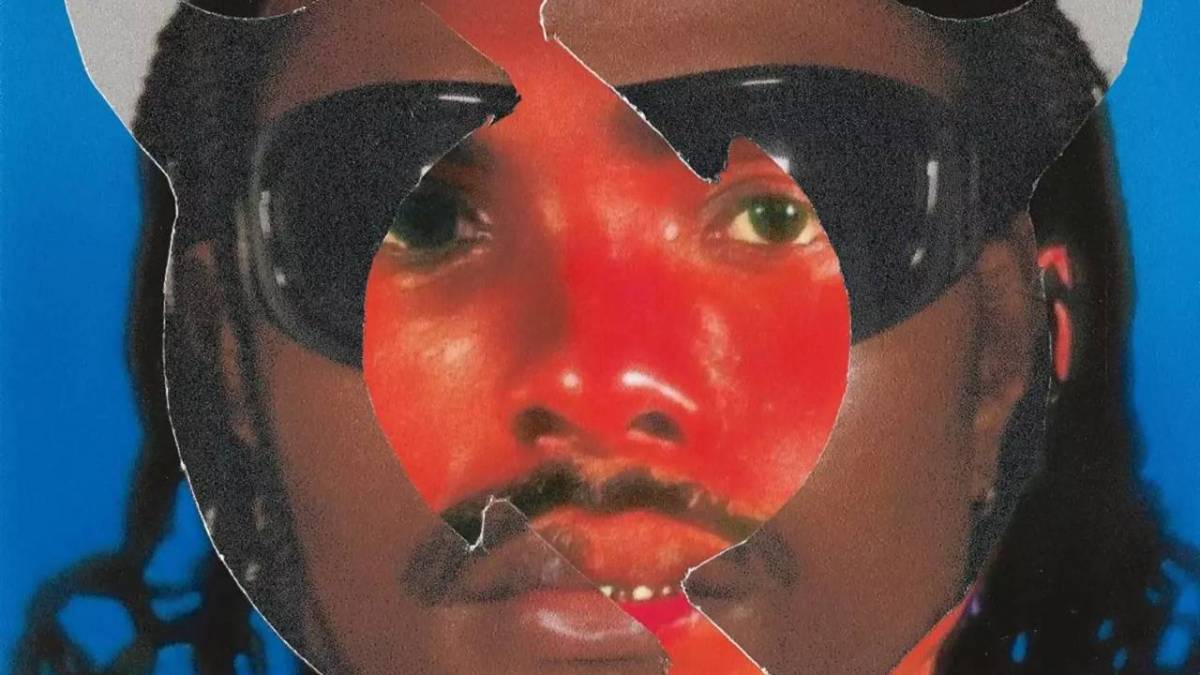 Steve Lacy 'Gemini Rights' Ushers In A New Era Of Heartbreak Melodies
67
Steve Lacy, Compton-born producer/singer/songwriter, never tries too hard to create profound sounds. The complexity in his compositions lies in the way he narrates his experiences, which breed atmospheric, instrumental-heavy projects like Apollo XXI and The Lo-Fis. His latest album, Gemini Rights, is no different, and yet, the reception to it has been unlike anything Lacy has experienced.

Lacy has been bubbling for years as a favorite for alternative R&B playlists and college radio aficionados. His time in The Internet led to a successful solo career where young artsy twenty-somethings made sure to check for the new Lacy in between visits to various art museums and trips to lowkey hole-in-the-wall concert venues to see their favorite artists in an "intimate setting." And for a bit it looked like Lacy was reserved to stay an indie darling. But the all-powerful overlord of music discovery, TikTok, had other plans.

The use of his song, "Bad Habits," has catapulted Lacy to mainstream success, ranking high on both national and international music charts. A funky bassline and Lacy's boyish tone transports listeners back to the MTV golden era of spring break beach jams. Paced synths and drum breaks bellow under Lacy's regrets: "I wish I knew you wanted me," he sings fervently. These sentiments color the majority of Gemini Rights, showing Lacy's improved songwriting and ability to facilitate a mood of longing with more vibe than words.
"Looking for a bitch cause I'm over boys," he begins on "Static," an intriguing album opener and a welcome call to do "you." This vulnerability is attributable to Lacy's Generation Z individuality and wisdom beyond his years. Despite his rush to adulthood in the spotlight, the kid in him hasn't left. An uncanny spryness streams throughout each track. "Helmet" sounds like a soft-rock heart-throbber while the more staggered "Buttons" glides in with a grainy guitar that sounds like it's still being fine-tuned in soundcheck. Lacy's vocals tug along, filling the pockets between cymbal crashes. 
"Mercury" mixes meaningful words with non-lexical vocals, yet the coos of "Bababababababa" feel purposely free rather than nonsensical. "Speeding when I should ease in/Oh I know myself/My sins/Dug my pit then I fell in." Lacy continues to navigate through the harsh truths many refuse to confront. Message aside, "Mercury" is a little slice of heaven, like sailing a gondola down the Riviera. His frothy vocals scale up and down the bongos and Spanish guitar strums. 
Brittany Fousheé co-wrote "Bad Habits" and also features on Gemini Rights' third single "Sunshine"— a highlight of the 10-track album thanks to her ethereal coos of 'where you are's. Her verse is a sweet treat and meshes well with the bouncing percussion and lapped snare kicks. 
Along with Fousheé, Matt Martians, fellow bandmate for The Internet, joins him for"2Gether (Enterlude)." Like many interludes,  it's undemanding with virtually no percussion or bass, acting as a neutral space of curious piano keys before "Cody Freestyle" dives deeper into Lacy's diary. "Amber," produced by Lacy, flows in a similar pattern. Simple cymbal taps and bird chirps are Lacy's take on something Michael Bublé and Mr. Rogers would birth. "Give You the World," a dewy funk bop, is the cool down, the closer to this time together with Lacy. A simple snare kick takes it back to the basics of Lacy ballads as his dainty whispers feather down. 
Gemini Rights is a front row seat to a chaotic breakup after which Lacy is left with a magnitude of feelings he delicately squeezes into 10 tracks. Somehow fluttering falsettos, two-syllable refrains and casual percussion translate these hot and cold emotions to create an extremely relatable tale worth listening to over and over. The album's production transcends eras effortlessly moving from 1960s New York Broadway back to 2022 anti-pop vibes. Gemini Rights is a coming of age album where Lacy asserts that whatever journey he's been on, it's clear he now knows who he wants to become.
REPEAT ME
FAN FEEDBACK
gemini rights cold brew and hemp cigarettes are my essentials rn i need to consume one of three of those things a day to feel complete

— k.a.g? (@avoidkhary) September 7, 2022
I thought Gemini Rights was boring af and generic af but I guess I have to learn to accept it now.

— tofw.re (@Kodomono8) September 9, 2022
We have to talk about how Steve Lacy is becoming a household name this year that's iconic go stream Gemini rights

— marsellus wallace's anger management coach (@Zerfirelli) September 9, 2022