Spinall And Äyanna Feel Empowered By The Rise Of Afrofusion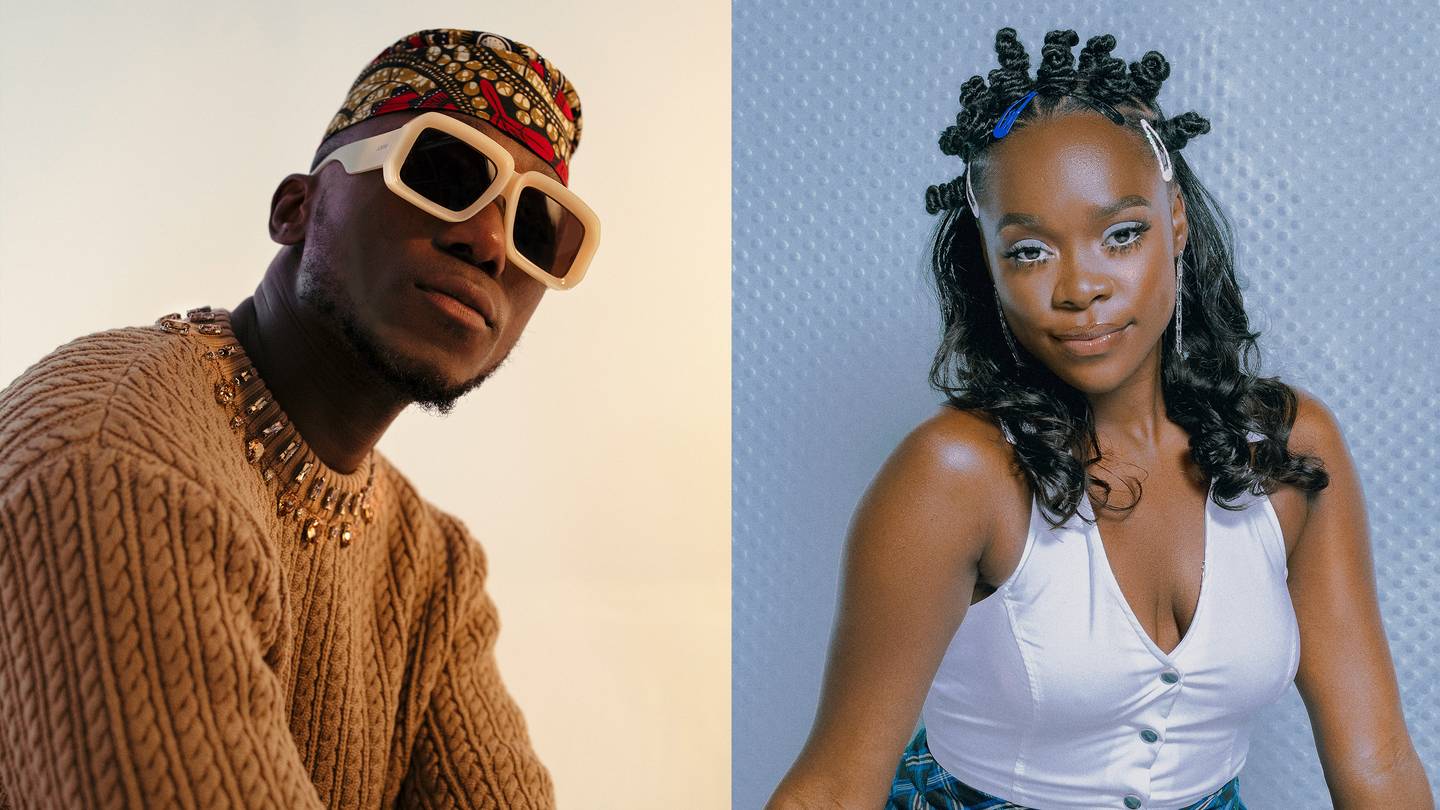 Spinall And Äyanna Feel Empowered By The Rise Of Afrofusion
6077
An iconic Los Angeles skating institution is heading overseas. Today (November 11), Flipper's — once a bastion of disco-era music and culture — opens its sister rink, Roller Boogie Palace, in London. Ian "Flipper" Ross opened the flagship Flipper's location in L.A. in 1979, and it served as a gathering spot for people from all walks of life to jam to music and skate the night away. Flipper's daughter, Liberty is at the helm of the new rink, which will span 34,000 square feet and also serve as a venue for live music.
To celebrate, some of that music includes the uplifting Afrofusion anthem "Power (Remember Who You Are)" by SPINALL, Äyanna, DJ Snake, and Summer Walker that dropped in September. "Power" encourages its listeners to remain confident in the face of adversity, over a percussion-driven flip of Nina Simone's "Sinnerman." The tune soundtracks a new short film called Flipper's Skate Heist, which sees a skating collective partaking in an epic dance session amid a heist.
MTV News spoke to SPINALL and Äyanna in between rehearsals for their upcoming MTV EMA performance debut of the song — and they're both feeling empowered by the global rise of Afrofusion music.
MTV News: How did "Power (Remember Who You Are)" come together?
Äyanna: I heard it initially as the Nina [Simone] sample that had been chopped and arranged. And I was asked to write some ideas, and then we sang the demo. And I think what happened after that is that it got sent to you back to [SPINALL], and back to [producer] Jimmy [Iovine]. And they really liked how it sounded with me on it. The vocals I put down for the demo ended up on the official track.
MTV News: What was the process of flipping the Nina Simone sample like? How did you get that idea?
SPINALL: I think Jimmy and DJ Snake started all of that. When it was done, they sent it to me to listen and see how I can bring it home. So I love big beats, I love big bass, so we just pumped some gas. And shout out to Dr. Dre, who mixed the record as well. And Äyanna killed it.
MTV News: How has it been for you two to see Afrobeats and Afrofusion blow up worldwide?
SPINALL: It's been mind-blowing. There's been a lot of "wow, wow, wow" moments. We're just coming out from the pandemic, and everybody's just starting to release their records. So we're looking forward to a lot of great records from the culture.
Äyanna: I remember being in secondary school and people saying, "Afrobeats and African music are really going to take over the world." And at the time, I just couldn't imagine it. To see that happen in the last few years has been just mesmerizing for me. The artists that are kind of at the forefront of that movement, I have so much respect for them. I love the idea that there are African artists on the cutting edge of music, and I'm really grateful that I'm part of it.
MTV News: What was the most challenging part about shooting this action-packed video?
SPINALL: Dancing with the skaters, because they were moving super fast. You've got to watch when they do all the moves.
Äyanna: Everything felt brand new. I remember when somebody asked me, "Do you know how to skate?' And I was like, "Girl, no, I do not." But I didn't have to [skate], I just got to dance. And I got to be a part of their energy, and that was really enriching. I think most free spirits are attracted to that kind of activity, and it just emanates from them. It was really amazing to be surrounded by that, and it was uplifting. There was nothing really challenging about that for me.
MTV News: What would you say gives you a sense of power?
SPINALL: Power itself is just remembering who you are. Just remember who you are. That's it.
Äyanna: I feel powerful when I'm girly. I feel powerful when I'm playful. And I feel powerful when I'm around things that I love, when I think about the things that I love. It gives me a sense of purpose, that everything is happening for a reason.
MTV News: What can we expect from the MTV EMAs performance?
SPINALL: A lot of dancing, a lot of skaters. It's going to be nice.