Soulja Boy Invents Fire, Discovers America, And Paints Mona Lisa In "LimeWire" Video
Soulja Boy Invents Fire, Discovers America, And Paints Mona Lisa In "LimeWire" Video
8240
Soulja Boy is back with a captivating music video for his latest single "LimeWire," which plays on the idea of him being the first rapper to do it all.
Big Draco, the blueprint for going viral, has now visualized what it would look like if he created everything since the beginning of time. In the Yasha Gruben-directed video, Soulja is taking credit for inventing fire, painting the Mona Lisa, discovering America, and stepping foot on the moon.
He even lays claim to creating Einstein's Theory of Relativity, the Constitution and the modern digital currency Bitcoin.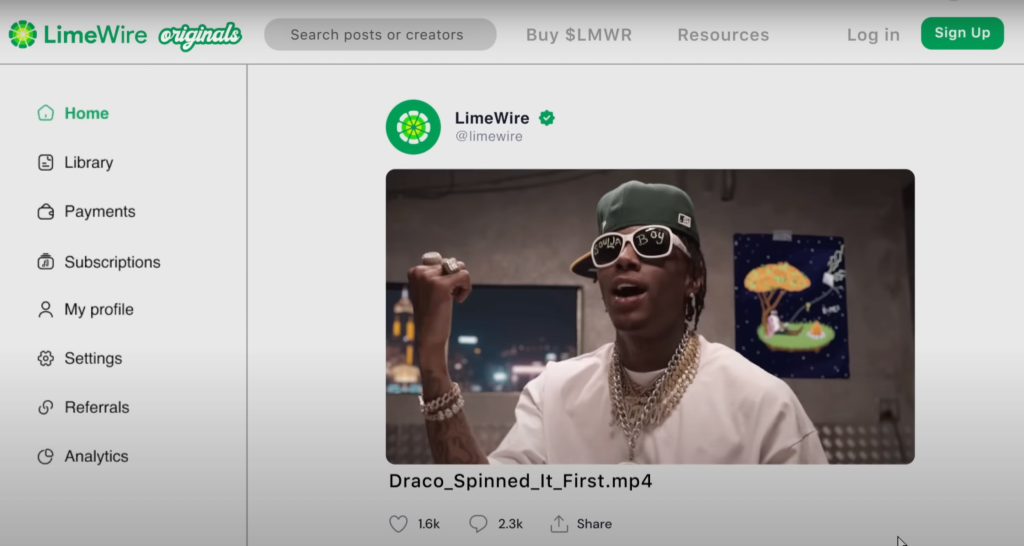 In the Mitch Mulla-produced track – which pays homage to Soulja's "Crank Dat" being a viral hit on the nostalgic app – he raps: "Big Draco went viral on Limewire, I'm in the club you know we gon' slide."
He also sports his signature white shades with his name written on the front, with his spinning SODMG chain around his neck.
As a true pioneer of his generation, LimeWire chose to use Soulja's 2007 hit "Crank That (Soulja Boy)" for their 2022 relaunch as a NFT.
In a 60-second commercial revealing the company's news, students wait for the school bell to ring as one boy doodles the LimeWire logo on his notebook. Once school is out, two students rush home to download "Crank That" on a bulky desktop computer, before burning it to a CD (hello, nostalgia).
"Our ad is both a love letter to the 2000s and a celebration of the new LimeWire," the company's global creative director, Florestan Rösemann, said in a statement at the time. "Just like the characters in the commercial, many of us were teenagers when LimeWire first was around and are now grown-ups to see the relaunch of the brand."
See commercial below.