Snoop Dogg 'BODR' Breathes New Life Into Death Row Records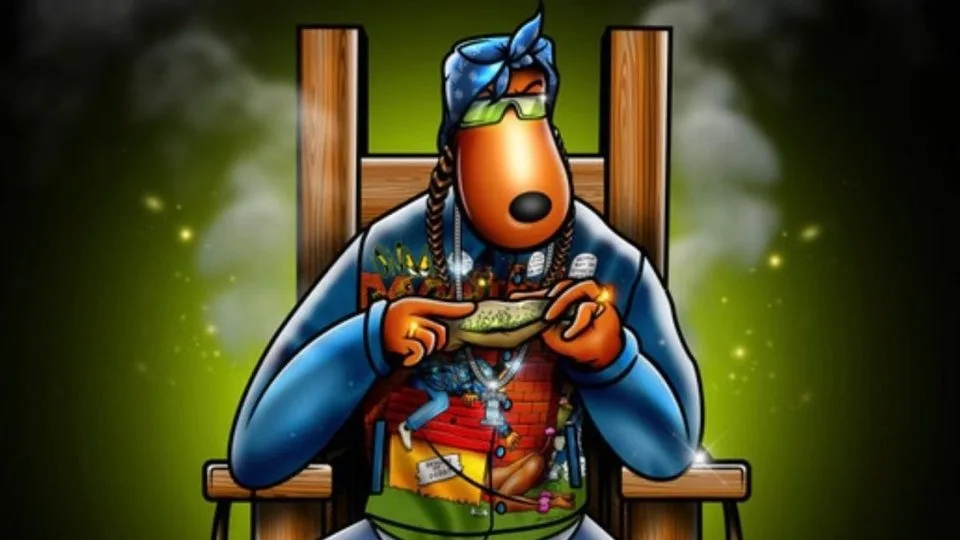 Snoop Dogg 'BODR' Breathes New Life Into Death Row Records
56
The rise and fall of Death Row records is possibly one of Hip Hop's most tragic tales and bigger what-ifs. It's likely why hearing the iconic imprint and its masters, including Dr. Dre's seminal 1992 debut The Chronic (and excluding All Eyez On Me), were now safely in the possession of Snoop Dogg was so satisfying for longtime fans.  
Not letting the dust settle on the deal, the Doggfather dropped the label's first new release in 14 years (and first original release in 17 years), BODR, an acronym for Bacc on Death Row.
There's a lot to love on this album; things kick off with the DJ Battlecat produced "Still Smokin," which reworks the intro to The Chronic. Considering the original served as a welcome to Death Row, it couldn't be more fitting. With the bar high, things stay relatively consistent from that point on, with the production sparkling as D-O-Double-G sounds remarkably fresh for 50 years old.
DJ Battlecat (who produced hits such as Eastsidaz's "G'd Up") brings his enduring brand of G-Funk to "Coming Back." The track sees guests October London and Nefertitti Avani murdering the talkbox—it's like LA sunshine injected directly into your ear canal. The West Coast producer also crafts "Outside The Box," which sports a brand new Nate Dogg hook smoother than butter in the sun.
A pleasant surprise here is Snoop's work with Macklemore & Ryan Lewis collaborator Hollis, who flips Mista's 1996 gem "Blackberry Molasses" for the T.I. and Sleepy Brown-featured "Gotta Keep Pushing." 
Snoop hasn't lost a beat; his style and flow are aging like fine wine — even if it isn't evolving much. While he skates over the more timeless vibes on this album, it's hard to forget Snoop himself isn't a young man. Hearing him get lost in sexual exploits on songs such as "Daddy" or talking about "raw doggin'" a girl who's going "up and down on his pole" on "Sandwich Bag" feels unnecessary. From that end, just hearing him say "lit" feels strange, as does him getting overly gangster from time to time (something he's far removed from at this point). Not to mention, a feature from DaBaby on "Pop Pop" feels like a deliberate attempt to garner streaming numbers. 
Still, with producers such as Nottz, Bink!, Hi-Tek and more joining additional guests such as Uncle Murda, Nas, Wiz Khalifa and The Game, who comes hard on "Jerseys In The Rafters," Snoop doesn't try to keep up with the Joneses, so to speak, as much as he Crip walks to his own drum.
Snoop is a character — and characters in themselves don't age (even if those portraying them do underwhelm at times). Returning to his roots, Snoop sounds like he's back in his comfort zone with BODR. It's a remarkably fun listen, right down to the outro, where he nods to Suge Knight's classic "Come to Death Row" speech from the 1995 Source Awards. Over three decades in the game, BODR is a monument to the longevity that raw talent and consistent work can afford. 
Repeat Me
Fan Feedback
This @SnoopDogg #BODR album slaps! Sounding like classic snoop with some dope @$$ beats.??https://t.co/AnlfBx1RAC

— AaronMichael (@iamAMF) March 31, 2022
@SnoopDogg "BODR" is easily about to be one of if not the best album of the year!

— Bobby JaGGerJacK™ (@jaggerjack216) March 30, 2022
Been listening to @SnoopDogg new album for a week. Shit is fire. Y'all mfs need to listen to ithttps://t.co/j8GCyKQTjv

— Slime | TBZ | cheeseotv (@cheeseotv) April 3, 2022