Silk Sonic Says Debut Album Will Release in Early 2022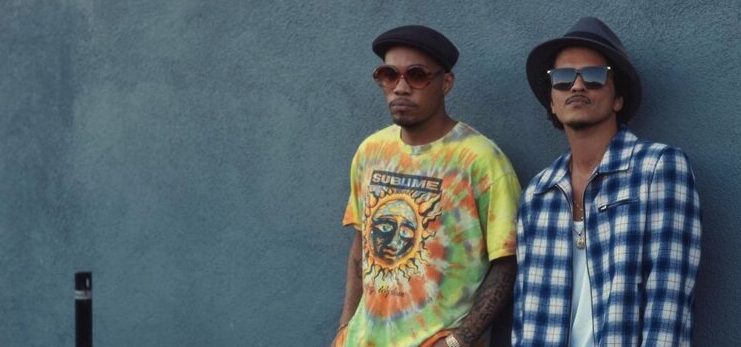 Silk Sonic Says Debut Album Will Release in Early 2022
54
In a new interview with Rolling Stone, Anderson .Paak and Bruno Mars, together known as Silk Sonic, confirmed their debut album An Evening with Silk Sonic will arrive in January 2022.
The duo had plans to release the anticipated album sometime this year but has decided to hold off and build more anticipation with more tracks. They are in the process of tweaking and fine-tuning the album's recorded material to deliver the best product to loyalists.
"We're really in touch-up mode now," Mars told Rolling Stones' Jonah Weiner. "We've got the bones of most of the album, so it's really about touching up parts that need a little more…. grease." Paak added, "Which could mean redoing the song from scratch!"
The news comes weeks after releasing their newest single, "Skate," which resides at No. 8 on the Billboard Adult R&B Airplay chart. It jumped seven spots from last week.
Their breakout single "Leave The Door Open" has secured the top position on multiple charts, including urban and R&B radio, as well as the Adult R&B Airplay chart and Billboard Hot 100.
The legendary Bootsy Collins is set to appear on An Evening with Silk Sonic.