Savannah Ré, Dylan Sinclair Win 2023 JUNO Award for 'Last One'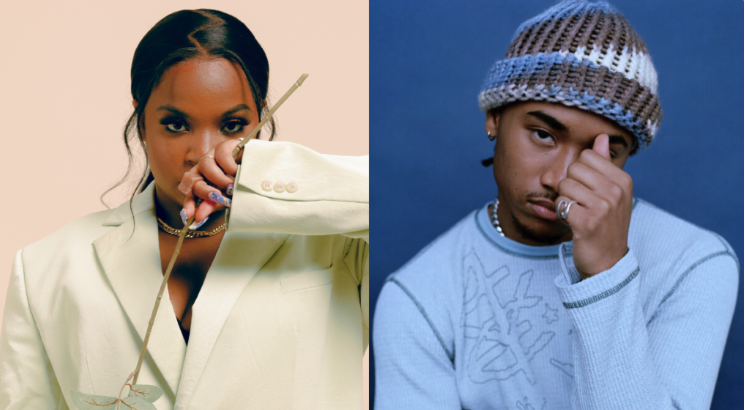 Savannah Ré, Dylan Sinclair Win 2023 JUNO Award for 'Last One'
59
Savannah Ré is now a three-time Juno Awards winner. Last weekend (March 11), at the 2023 Juno Opening Night Awards, presented by Music Canada, the Canadian singer won Traditional R&B/Soul Recording of the Year for "Last One," a collaboration featuring Dylan Sinclair.
It's Ré's third consecutive year winning this award. She previously won for "Solid" in 2021 and again in 2022 for "24Hrs," a standalone track released in 2021.
Celebrating the win on Instagram, Ré wrote, "Third time being recognized by @thejunoawards, I couldn't be more appreciative. I am still the only person to win this award other than my brother @dylansinclair, to get to share your first JUNO with you is literally one of the biggest highlights of my entire career. I love you, YOU MADE this record what it is."
Last year, Sinclair was Rated R&B's Front + Center. In his interview, he discussed working with Ré on "Last One" and what he's learned from her as an artist.
"It's special. Savannah's very talented. She wants to grow and push music to another level. I respect [and] appreciate that. People that I'm inspired by are the people that I'm around," Sinclair shared. "Savannah tries different pockets and cadences and takes her songwriting very seriously; it's inspiring."
"Last One," produced by YogiTheProducer, Kofo, and Anthony Wisdom, marked Ré's first-ever collaboration. It appears on her most recent EP, No Weapons, released in September 2022.
In addition to Sinclair, the six-track project features Mez, who appears on "Bands." The latter song recently got a music video.
No Weapons also features the current focus track, "Closure." Earlier this year, Ré shared the official "Closure (Remix)" featuring Nonso Amadi.
As for Sinclair, he's currently on a North American tour supporting his most recent project, No Longer in the Suburbs.
"I went through a big period of growth over the past two years of working on this project. I want people to kind of experience their own [personal growth] from listening to the music," Sinclair said of No Longer in the Suburbs to Rated R&B.
Sinclair issued No Longer in the Suburbs (Deluxe) last fall. The new version included the "Open (Remix)" featuring Destin Conrad and Jvck James.
Speaking of No Longer in the Suburbs, it's nominated for a JUNO Award: Contemporary R&B Recording of the Year. It's in the category with Ré's "WTF" lifted from No Weapons.
The Contemporary R&B Recording of the Year winner will be announced at the 52nd Annual JUNO Awards Monday (March 13).
Listen to "Last One" by Savannah Ré featuring Dylan Sinclair below.