Sade Returns to Studio to Complete Long-Awaited Album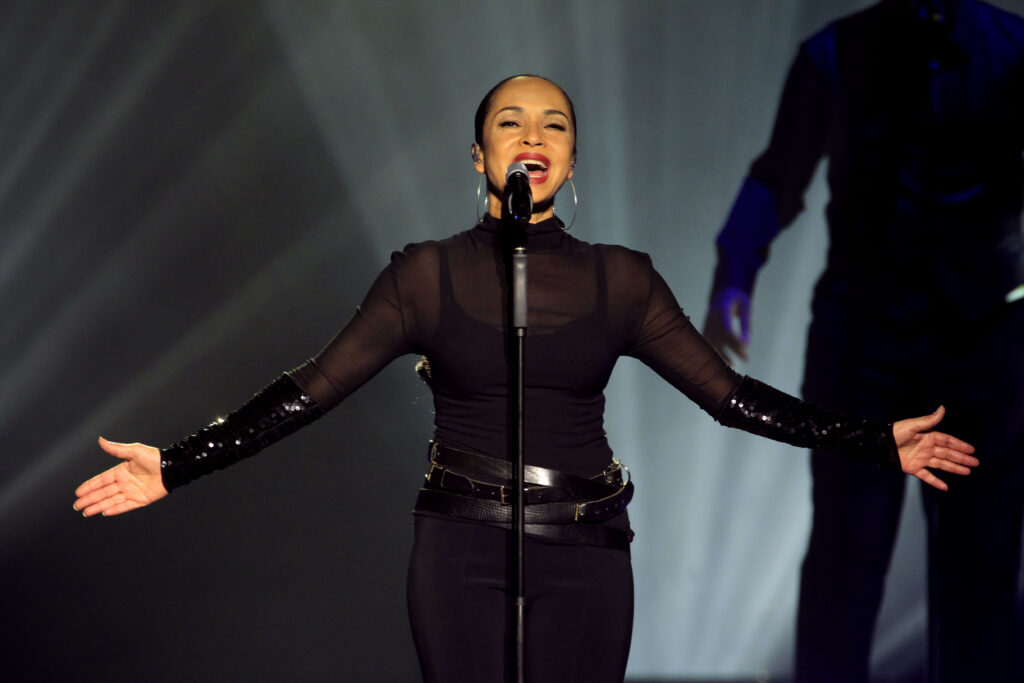 Sade Returns to Studio to Complete Long-Awaited Album
53
Grammy-winning band Sade could formally break their musical silence after 12 years, Billboard reports.
In a recent Billboard cover story, Oscar-winning actor Brad Pitt and French composer and producer Damien Quintard discussed the renovation of the legendary recording facility, Miraval Studios, in Correns, France. Quintard and Bitt named the band the first artist to lay down new vocals at the newly restored recording studio.
"You could feel the love that she and the band had for this place. And when we talked to musicians who came here previously, they all have this special connection with Miraval that can't really be explained… It's a dream come true to see this place activate again," Quintard said.
In terms of a full-length album, Sade — composed of Sade Adu (vocalist), Stuart Matthewman (saxophonist), Andrew Hale (keyboardist) and Paul Spencer Denman (bass guitarist) — have been missing in action since releasing Soldier of Love in February 2010.
Matthewman confirmed to Rated R&B in 2018 that the group was working on a new album. He mentioned "a bunch of songs" were in the can, but they wouldn't be released until the moment felt suitable for them.
"When we're happy, then we'll let everyone else hear it. [Sade's] not interested in fame or any of that [other] stuff. She likes to put out art. So when it's ready, it will come out," Matthewman affirmed.
He added, "The record company knows there's no point in nagging us or giving us deadlines. It doesn't help the process." At the time of that interview and this publishing, Sade are still under the roster of their longtime label Epic Records.
In 2020, Rated R&B spoke with Sophie Muller, an acclaimed music video director who has worked with Sade on several videos in the past. She revealed the band could have very well released a new album sometime that year, but the events of the world didn't make that possible.
"Well, I think it would have been this year," Muller shared in July 2020. "Of course, there's been a lot of series of events occurring where things have slowed the world up. Maybe next year."
View this post on Instagram
While 2021 did not produce a new Sade album, in October 2020, the group spoke to a British GQ Magazine, where they teased recording music at Adu's home in Gloucestershire.
In the interview, Denman explained why the band was readying This Far, a career-spanning box set collection of their six studio albums that debuted later that fall.
"There wasn't a specific date in mind when we embarked on the project — just the wish to collect a body of work together on vinyl, some of which wasn't widely available at the time of release. Box sets sometimes can have a finality attached to them, but for us, the title This Far alludes to a point on the road, not the end of it," Denman told British GQ's Dylan Jones in October 2020.
Sade counts six studio albums, including Lovers Rock and Love Deluxe. The former celebrated its 20th anniversary in November 2020, which Rated R&B highlighted in a retrospective.
Love Deluxe, 4x multi-platinum, will celebrate its 30th anniversary later this fall.
In 2018, Sade recorded two songs for film soundtracks. They shared "Flower of the Universe" for Disney's A Wrinkle in Time and "The Big Unknown" for Steve McQueen's Widows, which starred Viola Davis.
Revisit Sade's "The Big Unknown" below.