Sabrina Claudio Releases New Project 'Archives & Lullabies'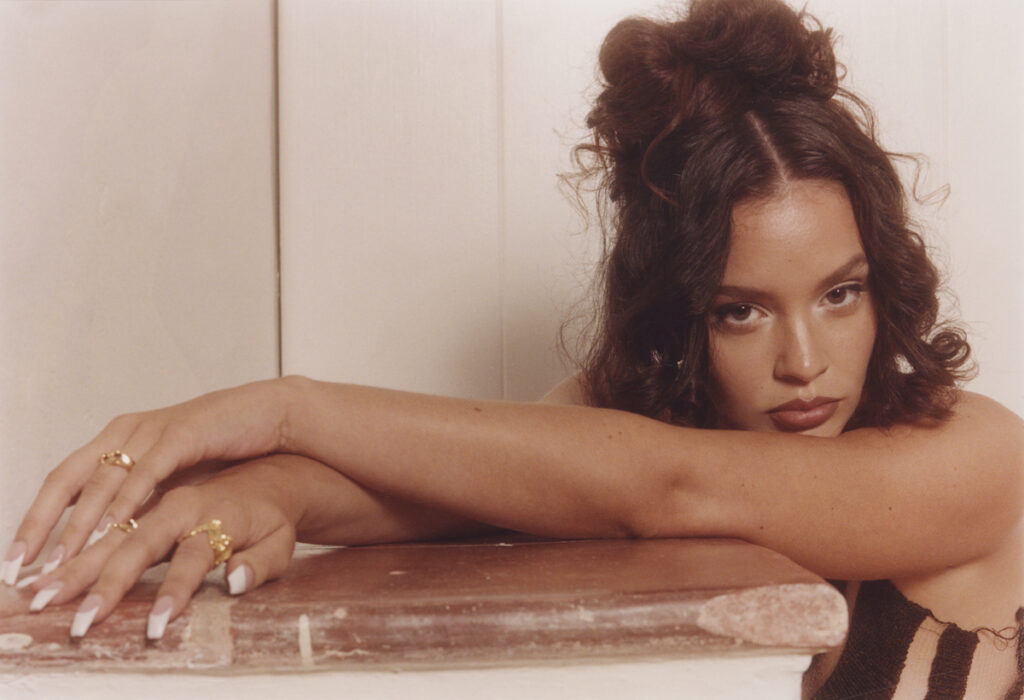 Sabrina Claudio Releases New Project 'Archives & Lullabies'
55
Sabrina Claudio is back. The singer and songwriter has released a new project, Archives & Lullabies, via her SC Entertainment imprint.
The 11-song album includes seven unreleased songs and acoustic versions of songs from 2022's Based On A Feeling, including "Don't Make We Wait" and "IOU."
Speaking on Archives & Lullabies, Claudio wrote, "First body of work as an independent artist. this is a personal victory more than anything which makes these songs even sweeter to listen to."
Archives & Lullabies marks Claudio's sixth R&B-oriented project, following last year's Based On A Feeling, which she issued on Atlantic Records.
"Based On A Feeling stems from the promise I made of only making decisions based on a feeling of love and pure intentions," Claudio explained. "I took this idea and allowed it to guide me through the creative process of this album in every single aspect and I could not be more fulfilled with the final result."
Claudio made several music videos for songs on the record, including the lead single "Put On Repeat" and "Better Version."
Live Nation backed Claudio's headlining world tour behind the May 2022 release of Based On A Feeling.
Rated R&B featured Based On A Feeling on its 30 Best R&B Albums of 2022 list.
"What makes Based On A Feeling special is Claudio continues to evolve as an artist by allowing herself to refine the foundation of what made her unique while honoring new ways to present her sound," Rated R&B's Edward Dave wrote.
Claudio landed an Album of the Year nomination at the 65th Grammy Awards for her contribution to Beyoncé's hit album RENAISSANCE.
She co-wrote "PLASTIC OFF THE SOFA," which won Best Traditional R&B Performance.
"As an artist, i take most pride in my storytelling as a songwriter. i've dealt & still deal with so much doubt in my life from people who always try to discredit my craft. this is confirmation & validation," Claudio wrote in an Instagram caption. 
Listen to Sabrina Claudio's new project Archives & Lullabies below.