RSVP (Ray J, Sammie, Bobby V, Pleasure P) Release 'Money Everywhere' Video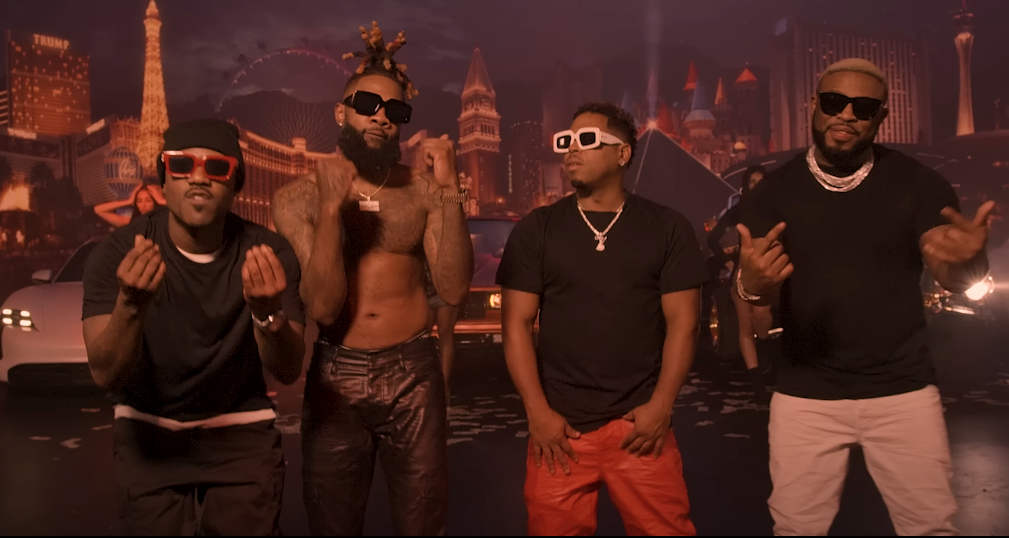 RSVP (Ray J, Sammie, Bobby V, Pleasure P) Release 'Money Everywhere' Video
67
Ray J, Sammie, Bobby V and Pleasure P, together known as RSVP, have released a video for their debut single "Money Everywhere." 
The Antonio Ward-directed video sees the R&B gents surrounded by women and cars as they throw dollar bills in the air in front of different backdrops. 
"Girl let's turn this bedroom into a strip club / It's money everywhere / There's money everywhere," they sing in the chorus.
RSVP first teased "Money Everywhere," as well as the video, in September 2022. They officially released the single in December as the lead-off to their forthcoming album. 
The group formed after participating in the pre-show for Mario and Omarion's Verzuz battle last summer. 
"It's really official @officialrsvp God is sooo good!! me @bobbyvshow @sammiealways @pleasurep @bobbyvshow came together and actually worked through our issues and even tho we always arguing with each other we became friends and now we are so honest and real with each other it's magical," Ray J wrote in a since-deleted Instagram post.
"We invested in the project ourselves we no label support yet [because] we believe in us and all the other underdogs who won't give up until we win!!"
Watch RSVP's "Money Everywhere" video below.
[embedded content]