Rotimi and Fiancée Vanessa Mdee Are Expecting Second Child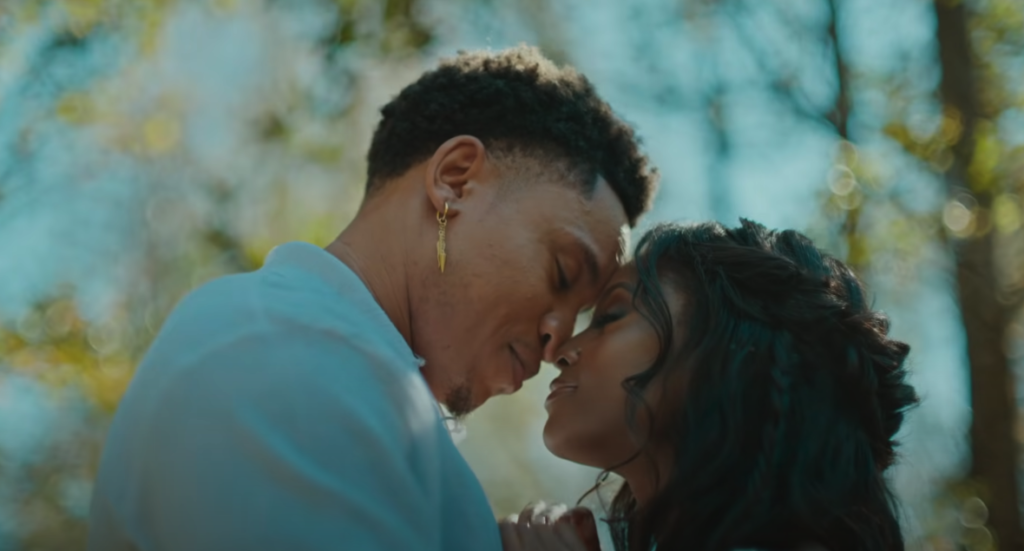 Rotimi and Fiancée Vanessa Mdee Are Expecting Second Child
58
Singer and actor Rotimi and his fiancée Vanessa Mdee are having another baby.
The couple announced the news in an Instagram post and confirmed the baby's gender.
In the clip, Rotimi and Vanessa are both wearing all white at their function.
With Rotimi holding an umbrella over Vanessa, he slowly opens it and confetti falls from it.
View this post on Instagram
The confetti is pink and white, signaling that they are expecting a baby girl.
"Baby #2!!! It's a girl!" Rotimi wrote in an Instagram caption, with pink and white heart emojis. In Vanessa's post, she wrote, "Baby No. 2. GLORY TO GOD … it's a girl."
In both posts, Rotimi's new single "Make You Say" featuring Ghanaian producer Nektunez is playing.
As noted above, Rotimi and Vanessa are expecting their second child together. They gave birth to their son in September 2021.
View this post on Instagram
In an interview with BET, Rotimi shared how he felt the moment his son was born.
"I was in that space of joy and felt an overwhelming amount of love–the kind of love that you really can't explain. Every issue or every worry or doubt that I had in the world just vanished," he said.
"It brought me and my fiancée closer together because we're figuring out this whole new thing that requires us to rely on each other that's making us even better friends."
Additionally, he opened up about how fatherhood has changed his life.
"It's made things more simple as I put life into perspective. You know, every man wants to do the right thing and be a provider and make the right decisions," Rotmi shared.
"And now, it's like you just really have to. It grounds everything. It's beyond being about me at this moment. Everything I do is about him and the future."
Circling back to "Make You Say," the song was released Oct. 28 via FrontRo Music Group/EMPIRE.
It's the follow-up to his single "Throwback" featuring Jnr Choi and Blackway, which dropped in July.
On Aug. 27, 2021, Rotimi released his debut album, All or Nothing, and followed up in Oct. 2021 with All or Nothing (Deluxe).
Both editions feature his single "I Do," which reached the top 10 on Billboard's Adult R&B Airplay chart in June.
Rotimi's manager Kenny Hamilton went to Instagram to share his excitement about Rotimi's achievement — his first top 10 single on that chart.
"This just goes to show you that good music will always cut through the smoke! @rotimi Top 10 Urban R&B and still climbing," Hamilton wrote.
View this post on Instagram
In August, Rotimi's single "Love Riddim" was certified gold by the Recording Industry Association of America (RIAA). It has sold more than 500,000 equivalent units since releasing in 2019.
"My Second plaque in less than a year! My God is an awesome God," Rotimi wrote in an Instagram caption.
"From balancing two careers and being told that it would be impossible to do both, to now breaking down barriers and doing it INDEPENDENT!! This is an emotional and overwhelming feeling. Thank you all for letting me bring joy with this song."
View this post on Instagram
"Love Riddim" appears on Rotimi's EP, Walk With Me. "I wanted to create a sound that was different," Rotimi explained about the song. "Something that was of me yet reminiscent of my favorite artists like Craig David. It's feel-good music that you can't help but dance and wine to."
Of Walk We Me, he shared, "This project is my baby. It's completely me. I tried to keep it as authentic as possible, sticking to my roots and take everyone on a journey with me of where my life is at and I'm excited to share this piece of me with the world."
Watch Rotimi and Vanessa Mdee's gender reveal video below.
View this post on Instagram