Rihanna's 'Lift Me Up' Debuts at No. 1 on Multiple Billboard Charts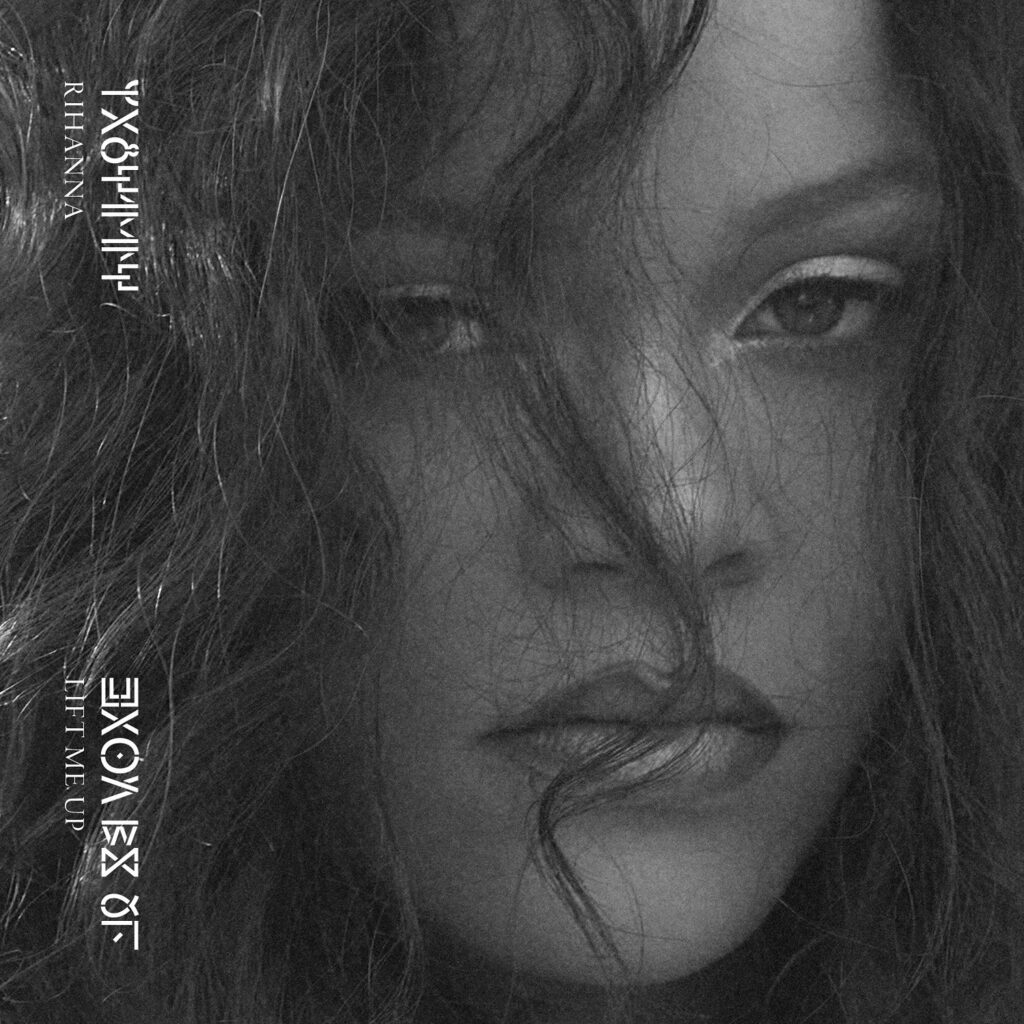 Rihanna's 'Lift Me Up' Debuts at No. 1 on Multiple Billboard Charts
63
Rihanna's return to music is proving to be a strong one. Her new single "Lift Me Up," from the Black Panther: Wakanda Forever soundtrack, debuts at No. 1 on Billboard's Hot R&B Songs chart this week.
According to Billboard, the Hot R&B Songs chart is "ranked by audio and video streaming activity on leading digital music services, radio airplay audience impressions based on monitored airplay and sales data."
Additionally, "Lift Me Up" debuted at No. 1 on the following Billboard charts: R&B Streaming Songs, R&B Digital Song Sales, Hot R&B/Hip-Hop Songs and R&B/Hip-Hop Streaming Songs.
On the Billboard Hot 100, "Lift Me Up" enters at No. 2, tallying her 32nd top 10 hit on the popular singles chart.
"Lift Me Up" has garnered more than 40 million streams on Spotify since it was released Oct. 28 via Rihanna's Westbury Road Entertainment imprint, in partnership with Roc Nation, Def Jam Recordings and Hollywood Records.
Moreover, the official video has more than 30 million views on YouTube.
As noted above, "Lift Me Up" is the lead single from Black Panther: Wakanda Forever–Music From and Inspired By, which released Nov. 4.
"Lift Me Up" was penned by Tems, Ludwig Göransson, Rihanna and Ryan Coogler.
It was written to honor the life and legacy of Chadwick Boseman, who originally played T'Challa/Black Panther before passing away in 2020.
"After speaking with Ryan and hearing his direction for the film and the song, I wanted to write something that portrays a warm embrace from all the people that I've lost in my life," said Tems.
"I tried to imagine what it would feel like if I could sing to them now and express how much I miss them. Rihanna has been an inspiration to me so hearing her convey this song is a great honor."
View this post on Instagram
Black Panther: Wakanda Forever, premieres in theaters this Friday, Nov. 11.
"Lift Me Up" is Rihanna's first single since her 2016 album, Anti. The album peaked at No. 1 on the Billboard 200 and has been on the chart for 340 weeks. It's now No. 91 at the time of publication.
On Feb. 12, 2023, Rihanna will headline the Apple Music Super Bowl Halftime Show at Super Bowl LVII. She will be the first artist to headline the halftime show under Apple Music's new partnership with the NFL and Roc Nation.
Stream "Lift Me Up" by Rihanna below.