Rihanna Is Spending Valentine's Day in the Studio With Pharrell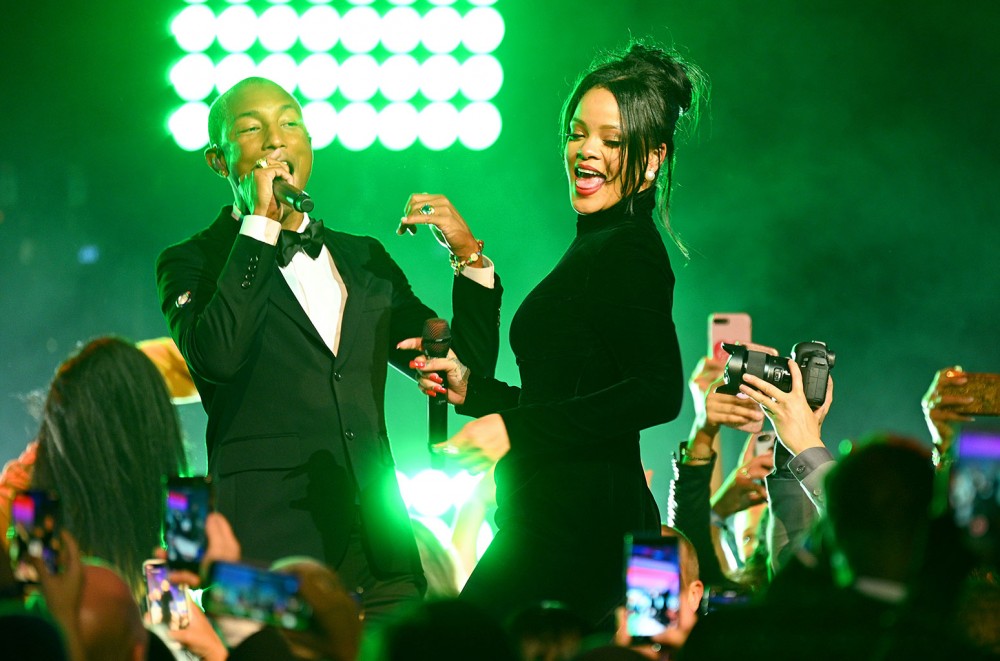 Rihanna Is Spending Valentine's Day in the Studio With Pharrell
62
Rihanna's Valentine's Day plans might get her fans' hearts pumping. The singer, whose highly anticipated ninth studio album is still awaiting a release date, will be busy on Feb. 14 making music with a very special guest.
"I'm going to be in the studio," Rihanna confirmed in an interview with The Cut on Friday (Feb. 7) at New York City's Fifth Avenue Bergdorf Goodman, where she was celebrating FENTY's new collection with the company. "I'm so excited actually. I can't say who I'm working with, but it's somebody I've been wanting to work with him for a long time."
"Okay, I'll tell you. [It's] Pharrell," she revealed.
Pharrell actually hinted that something could be in the works with Rihanna back in July. The pair previously linked up on N.E.R.D.'s "Lemon" in 2017.
Rihanna's next album, which she's simply referred to as R9, will be the follow-up to 2016's Anti.
---