Rick Ross' knees gave out while he was jumping off diving board into the pool [VIDEO]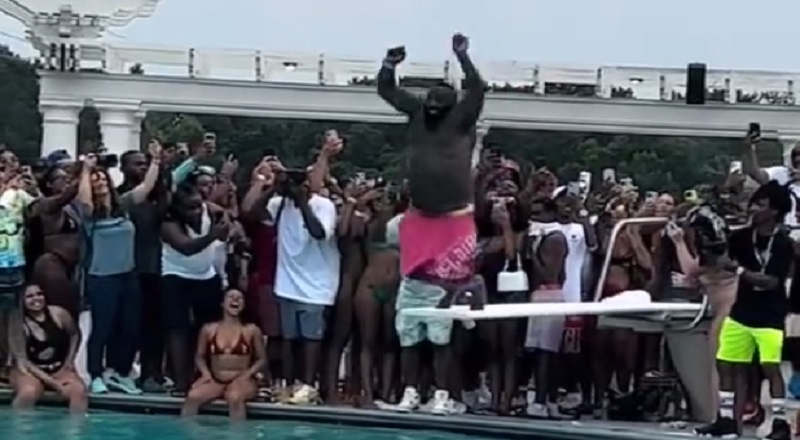 Rick Ross' knees gave out while he was jumping off diving board into the pool [VIDEO]
8446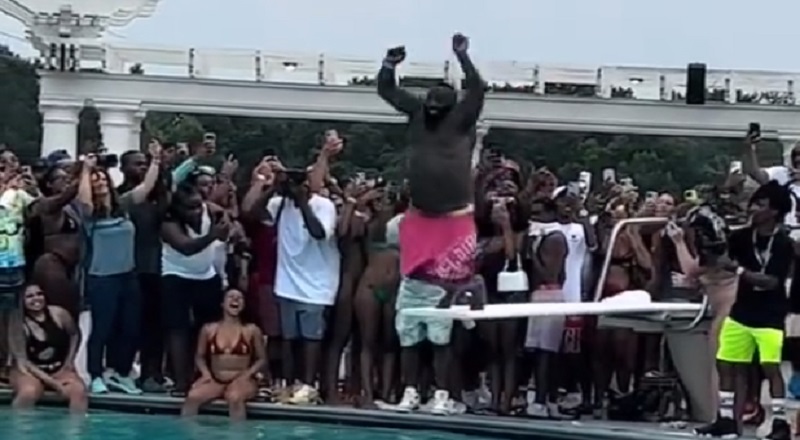 Rick Ross knees gave out while jumping off diving board
Rick Ross defied all of the odds and became one of the biggest rappers in the game. In total, Ross has seventeen years in the game since his debut single hit. During that time, he has worked with most of the legends. Among those names includes Jay-Z, Lil Wayne, and Dr. Dre. Along the way, Ross himself has also become a legend. However, the past few years have seen Ross also subjected to social media jokes. At a recent pool party, Ross made himself into a bigger meme, when he tried to jump off the diving board.
Rick Ross may be one of the most respected rappers in the game. However, none of that means he is the young man that he used to be. Instead, it's actually quite the opposite, as Rick Ross is well into his forties. That said, Ross isn't able to do the things that he used to do. While he may have the money for a lavish pool party, Ross may not have the legs under him to have the fun he used to have. At the worst possible moment, he proved this to be true.
Rick Ross was enjoying a pool party and he was on the diving board. When he was preparing to jump, he got his positioning right. Everything looked like it was going well for him. Ross had the board bouncing and he was doing his thing. However, as soon as Ross went to jump, his knees ended up apparently giving out. As a result, while Ross did jump into the pool, he did not have the splash he was trying to have in this.
Source: Overtime
Rick Ross knees gave out while jumping off diving board