Review – Future 'I Never Liked You' Is Fan Service Held Back By Dull Beats & Marketed Toxicity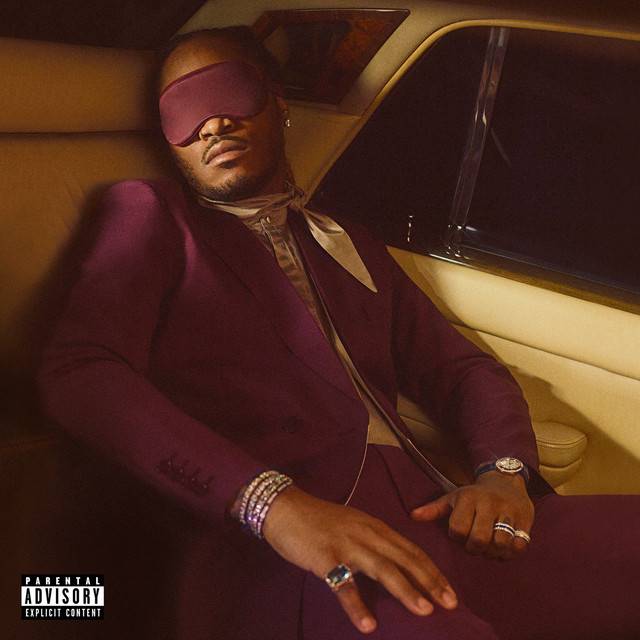 Review – Future 'I Never Liked You' Is Fan Service Held Back By Dull Beats & Marketed Toxicity
88
The opening seconds of Future's new album I Never Liked You contains an obscure vocal sample. The distant, eerie Japanese chanting is from the software engineered Hatsune Miku. Hatsune isn't real. She's computer generated, yet her allure has entrapped millions in Japan to build one of the most diehard fan bases since Playboi Carti. Despite the legions of fans who adore her, that endearment is not reciprocated. Because her love is manufactured, not genuine.
When it comes to the concept of love, Future reigns supreme as its toxic counterpart. Following his highly publicized breakup with Ciara, Future channeled his shame and anguish into Monster, a rejection of the pop star expectations projected on him. His idea of heartache meant thinking of Ciara when he was having sex with other women ("Throw Away"). But on I Never Liked You, there's no trauma to pull from and the toxicity feels plastic and like Hatsune, inauthentic.
Since HNDRXX, Future has leaned into a brand built on being "toxic," constantly finding ways to depreciate a woman's worth for the sake of virality. He celebrated adding flings to his "collection," then apologized for selling crack to pregnant women on the same project. Pluto would eventually cross paths with Juice WRLD—who tragically overdosed in 2019—learning the true power of his influence. Juice credited Future for inspiring him to start sipping lean, a revelation that would turn his world upside down. Future would then reinvent himself as the WIZRD, clean from the codeine and Promethazine cocktail following Juice's death. On I Never Liked You, his first solo tape in two years, he fully leans into his past persona to the point it feels like a parody or gimmick.
Future is fixated on his impact and his influence on the culture he helped cultivate. He references introducing the double styrofoam cups and his ability to turn the average girl into a pop star on "I'm Dat N****," taking credit for the status quo of lean culture. Future recently returned to sipping lean, relapsing and reaching for a past glory he's well outgrown. On "Puffin On Zootiez," he highlights his rise from the mud while criticizing new rappers that copy his cadences. "Drinkin' on mud, I made it out of the sewer/Chrome Heart accessories, whatever, I'm good/Lot of these n-ggas they lookin' the same/They copy my lingo, they bitin' my chain," he says unimpressed.
Future's creativity thrives when he's left to his own devices. I Never Liked Youstagnates with features that are predominantly on autopilot. The three-headed monster cut, "For A Nut" featuring Gunna and Young Thug, is the worst Future/Thug collaboration in some time. It's as creative as locker room talk in an all boys catholic school. "Keep It Burnin" offers one of the better Kanye West performances as of late, but it's flat out boring. The Kanye/Future chemistry lacks the same dreamy intensity as it did during the Honest-era.
Drake makes two appearances with "Wait For U" and "I'm On One," though neither match the toxic king chemistry of their previous collaborations. Like an old rock star who can still play the hits off muscle memory, Drake and Future recite the same stories of one-night stands, DM debauchery and drug-filled nights at the club in their sleep. However, their charisma is notably absent from the music. "Chickens" featuring EST Gee, is an exception. Gee sounds refreshing and the Dirty South bounce brings out more of Pluto's fun side.
Despite tired features, Future sounds as crisp as he did when he first sipped dirty Sprite like it was a daily meal supplement. The problem mainly comes from the beat selection courtesy of ATL Jacob. Unlike Future's past producers such as Metro Boomin, Zaytoven, and 808 Mafia — ATL Jacob lacks signature flourishes that differentiate the production. Its trap beats molded to Future's palate as opposed to pushing him artistically.
"Holy Ghost" is by far the best ATL Jacob beat on the album. The nefarious bells in the background feels like the lingering dread in a Dark Souls video game. Future's vocals are haunting as he sells his soul for riches. "Alligator skin for my sins, I'm 'bout to win again/I know n-ggas craving for bodies, ready to spin again," rewarding himself for evil deeds committed.
On the closer "Back To The Basics," Future sounds more genuine, removing the facade. He admits to relapsing and surrounding himself with girls from strip clubs to fill internal emptiness. With muddied vocals, he professes: "Askin' for your heart, if it's real then it's rare" as if he's been deprived of the ability to settle down. He's poisonous yet a hopeless romantic, longing for an image he can't sustain.
But these moments are rare, glimpses between tired beats, guests and toxicity. I Never Liked You continues his stagnation from High Off Life, settling for comfort rather than experimentation. The songs are rehashes he's done more effectively in the past. His signature consistency is still there; Future doesn't release downright horrendous projects.
Longevity in the game is a feat that deserves its flowers. Future has survived years of changing trends and styles, partially because his initial music was so influential and ahead of its time. But now, the consistency has turned into complacency, leaving the creative well dry.
REPEAT ME
FAN FEEDBACK
I can confidently say that I Never Liked You is Future's best album since Hndrxx. pic.twitter.com/FAqbhEoZpb

— Dedee ? (@thoughtfulbae) April 29, 2022
Future making the album of the summer. I NEVER LIKED YOU pic.twitter.com/DPjWTxAlx3

— Jordan (@JordanShawnie) April 29, 2022
This Future album is one of the first albums I've heard in awhile where I've at least liked EVERY song on the project, no misses

— We Love Rap (@rapisfunn) April 29, 2022