Masego and Don Toliver's 'Mystery Lady' Now Certified Gold By RIAA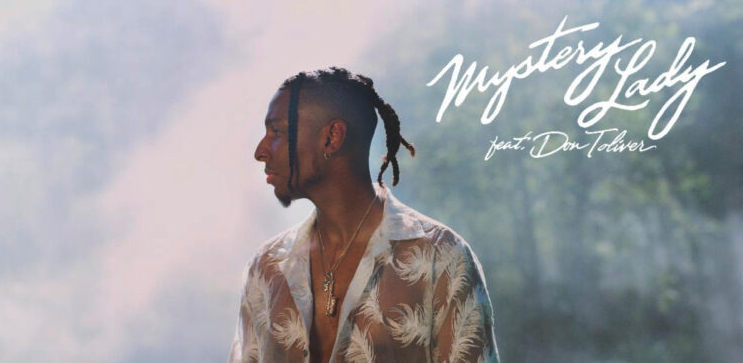 Masego and Don Toliver's 'Mystery Lady' Now Certified Gold By RIAA
63
Masego has earned his second award from the Recording Industry Association of America (RIAA). His Don Toliver-assisted single "Mystery Lady" has been certified gold by the RIAA, selling more than 500,000 equivalent units.
"Mystery Lady" is lifted from Masego's Grammy-nominated project, Studying Abroad: Extended Stay, a deluxe edition of 2020's Studying Abroad.
Co-produced by Kojo, Sam Gellaitry and WondaGurl, "Mystery Lady" hears Masego singing about the woman of his dreams who he hasn't met yet. "Thinkin' I could make this many songs 'bout a lady / When I havеn't met her, but she on me heavy, on my cerebellum," he sings on the mellifluous bop.
"Mystery Lady" was featured in Apple Music's ad campaign for spatial audio with Dolby Atmos, in which Masego also starred. The campaign launched during the NBA Conference semifinals last June, boosting the song's Shazams by 194% within a week.
View this post on Instagram
In April 2021, Masego earned his first platinum-certified single from the RIAA with "Tadow," his collaboration with FKJ. The song, which has sold more than one million equivalent units, appears on his debut album, Lady Lady.
Since releasing Studying Abroad: Extended Stay, Masego has teamed up with a few different artists for collaborations.
In October 2021, he joined forces with rap legend Big Boi and buzzing rap JID for "Garden Party," a song co-produced by Iman Omari and Jack Dine.
The following month, he linked with R&B singer Devin Morrison for a delicious track titled "Yamz." Earlier this year, he appeared on Tank and the Bangas' song "Black Folk," along with Alex Isley.