Raheem DeVaughn, Vandell Andrew and The Colleagues Share New Album 'Love Euphoria'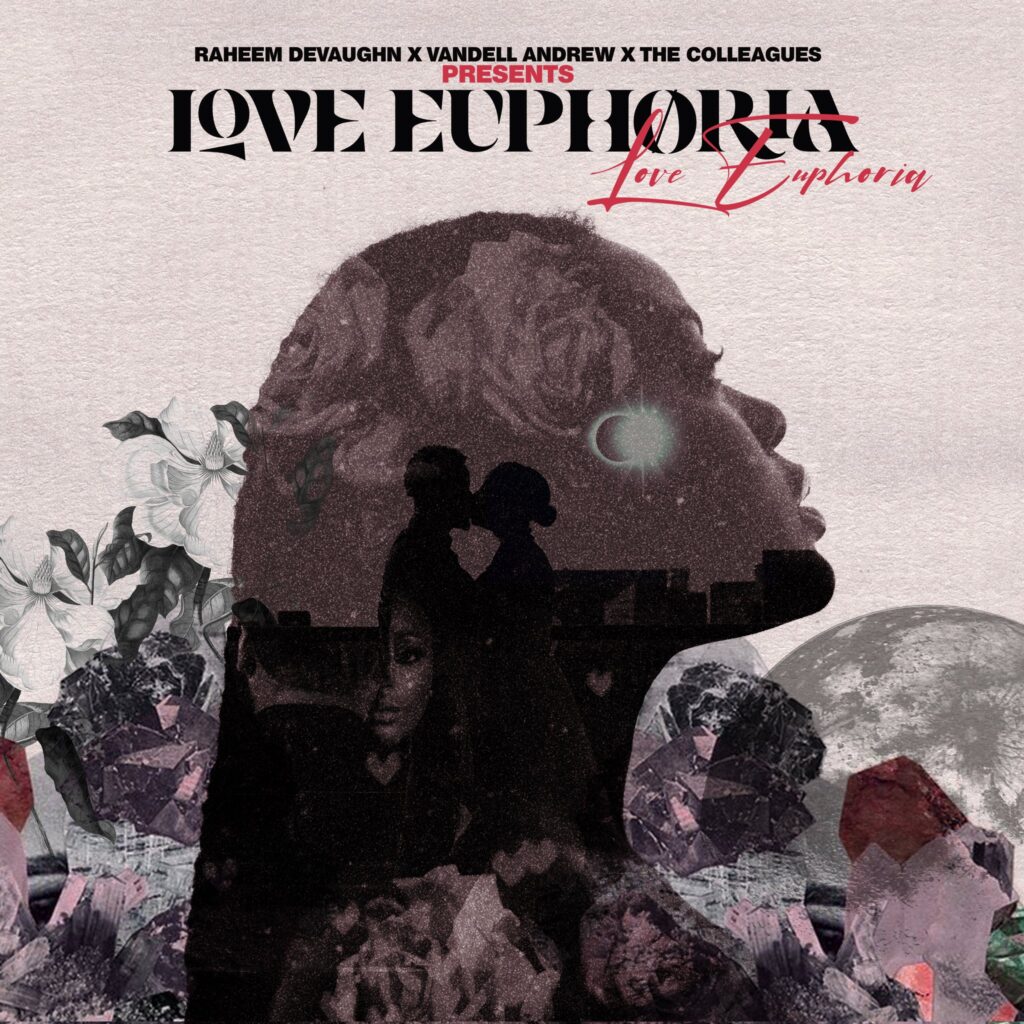 Raheem DeVaughn, Vandell Andrew and The Colleagues Share New Album 'Love Euphoria'
79
Singer Raheem DeVaughn, saxophonist Vandell Andrew and production duo The Colleagues have teamed up for a new album, Love Euphoria.
The eight-track project takes listeners on a dreamy, romantic journey filled with sweet crooning and jazzy instrumentation. It includes the previously shared songs "Euphoria (Raheem DeVaughn remix)" and the Goapele-featured "Love Around the Clock."
Regarding the remix, KP of The Colleagues told Rated R&B: "I met Vandell Andrew through Raheem. Vandell and I did the original version of 'Euphoria' with him playing the sax. Raheem loved it and asked to do a remix."
KP added, "We loved the remix so much that I proposed the idea of us just doing a project together with an R&B/jazz fusion vibe."
[embedded content]
Love Euphoria is DeVaughn and The Colleagues' second collaborative project. DeVaughn's 2020 album, What A Place To Be In Love, was produced entirely by The Colleagues. 
Furthermore, Love Euphoria is The Colleagues' third R&B project, following Another Love Story (2019), Love Dates and Heartbreaks (2020) and Love Lust Vulnerability (2022). 
In addition to DeVaughn, the latter project included features from Teedra Moses, Devon Culture and Devvon Terrell.
Stream Raheem DeVaughn, Vandell Andrew and The Colleagues' new album, Love Euphoria, below.