Quelle Chris' 'DEATHFAME' Exhibits Excellence At Navigating The Pitfalls Of Popularity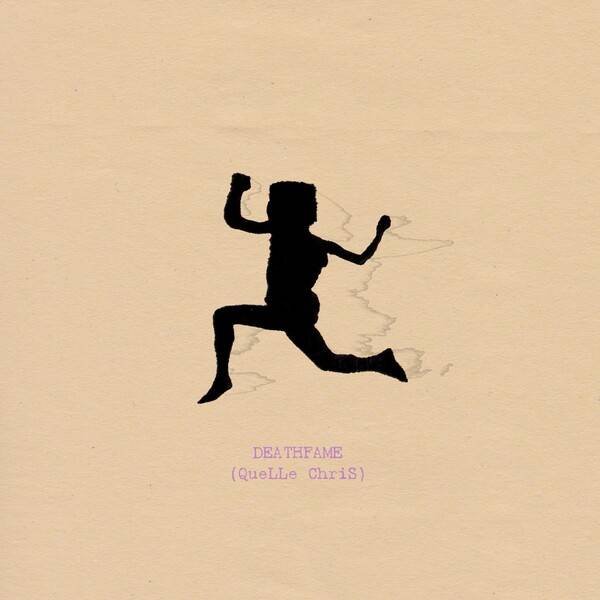 Quelle Chris' 'DEATHFAME' Exhibits Excellence At Navigating The Pitfalls Of Popularity
83
Quelle Chris shirks expectations. He's not married to a singular ideal as he bounces from album to album. His 2020 release, Innocent Country 2, was a calm and meditative collaboration with producer Chris Keys, matching the production's tranquility and skillful nonchalance in his raps. It was a complete departure from 2019's Guns, where he placed himself within the throes of America's issues with gun violence and race. At each turn, Chris maneuvers with precision, able to deal with worldly devastation and internal strife with an honest and grounded approach.
His latest release DEATHFAME sees the Detroit MC parse out the concept of fame and its effect on a "king of the underground" like himself. For Chris, fame isn't a monolithic experience: it's rife with failures and insecurities that are shielded from the public eye. It's not going to be rousing and celebratory at every turn. Crawling through a mountain of piano jazz production that leans toward melancholy, he raps with an introspective clarity that most artists take their entire career to achieve.
Where Chris's previous release with Keys was a breezy, easygoing meander through life and death, DEATHFAME is devoid of the same airiness. There are long stretches of production marked by murkiness and instrumental cacophony, over which Chris contorts his voice and tempo when needed. On "King in Black," there's nothing more than a stripped-down drum loop and intermittent horn, with his words distorted beyond recognition as he raps about birthing generations of MCs.
"Die Happy Knowing They'll Care" feels like it rips the horn sections from a Lafayette Afro Rock band track, trapping the listener in a chamber with Chris's haunting echoes about Cadillacs. "How Could You Love Something Like Me" utilizes a piano progression that sounds like it belongs on the A Charlie Brown Christmas album, he laments feeling "like a cat stuck in a tree" and unlovable in his current state. Veering in the opposite direction of his last commercial release, he makes it clear he's able to sound at home on depressive and muted production tones.
Even when Chris ventures away from the dark and dreary sounds, albeit momentarily, he doesn't extend into full-scale positivity. His wry, matter-of-fact delivery echoes realistic expectations about his mental state and happiness. He's at a point where he can take stock of what brings him joy and satisfaction, both in his career and life.
On the Chris Keys-produced "Alive Ain't Always Living," Chris finds himself rapping over a slow, warm piano and organ composition, shrouding the track in comfort. "I'm so grateful, so grateful to be alive/But alive ain't always living, sometimes n-ggas just survive," he raps, avoiding the trap of sentimentality to keep from sounding disingenuous. Chris makes no qualms about admitting the mistakes he's made, hoping to atone through confession. As he stumbles through the lines, sharing cautionary tales about calling one's parents and avoiding the pitfalls of greed, he's granting the listener the chance to understand the values he attempts to retain through notoriety, and maybe not make the same mistakes.
For long stretches, Chris is alone in his fortress of introspection, forcing him to be too reliant at times on voice modulation and quirks to keep the listener engaged. It's not the type of album that would make a fan who doesn't enjoy Chris change their mind, doubling down on the oddities that make Chris a cult hero. But the well-timed inclusion of guests on DEATHFAME helps to infuse unique energy when the tracks begin to lag.
Navy Blue attacks "So Tired You Can't Stop Dreaming" with controlled intensity, spitting he's been "one on one with myself and I been above the rim." It's a meeting of the minds where Navy Blue's presence causes an uptick in Chris's energy that's more than welcome. A similar effect occurs on "The Sky Is Blue Because The Sunset Is Red." Take the Knxwledge production, add the outstanding performances of MoRuf and Pink Siifu, and the result is a blistering showing from Chris where he contends with heartbreak while trying to get rich. This type of duality is standard for Chris's philosophical world, and his collaborators never feel out of place once they arrive.
The twinkling glockenspiel of the titular track allows the 37-year-old artist to get conceptual about the trappings of fame. "Every hug hurts, every shrug inspires," he raps, his voice registering more hardened and dismissive than anywhere else on the project. Chris recognizes the existence of an artist is painful: a corporation can sell one's voice long after they've passed, clout-chasing fans can dole out fake love that hurts more than hate and all the while money is framed as the true end goal.
Throughout DEATHFAME, he shares an airtight master plan to avoid these perils. Holes and missteps in quality are rare, where Chris is operating with a maturity forged through years in the industry. It's a continuation of his intense focus on a singular topic, which results in a clear elevation in quality that few could hope to achieve, setting the standard for any plan to follow his formula.
Repeat Me
Fan Feedback
quelle chris' album is fucking gorgeous I love that man

— Jade (@WifexOfxAgony) May 13, 2022
so far Cities Aviv, billy woods & Quelle Chris got the best rap albums of the year

— Ricky! ? (@blvckgovt) May 13, 2022
this quelle chris tape is fucking beautiful

— fadhi. (@ECC0JAMS1) May 13, 2022