Phony Ppl Announce West Coast Tour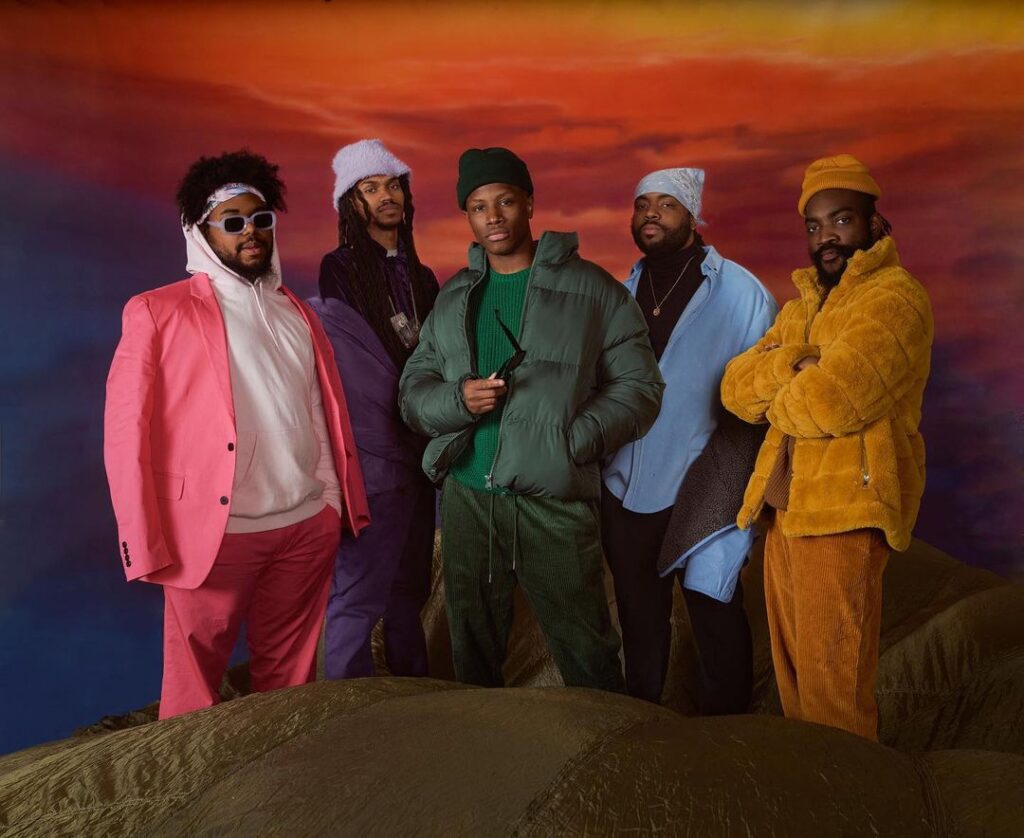 Phony Ppl Announce West Coast Tour
34
Genre-bending group Phony Ppl is touring the West Coast of the U.S. this spring. The brief trek will support their third album, Euphonyus, available now.
The Euphonyus West Coast Tour starts April 24 at Constellation Room in Santa Ana, California. From there, they will play venues in other West Coast cities such as Los Angeles, Oakland, California, and Seattle.
The tour concludes on May 3 at Starlight Patio & Lounge at the Star Theater in Portland.
"WEST COAST, we're cominG your way soon w. a brand new set list featurinG your favorite tracks off Euphonyus," Phony Ppl wrote on Instagram.
Tickets for Phony Ppl's Euphonyus West Coast Tour are available now.
Phony Ppl's upcoming tour marks their first headlining tour since their Nowhere But Up Tour, launched in the fall of 2021.
As mentioned above, Phony Ppl will continue pushing their latest album, Euphonyus, at their upcoming shows.
Euphonyus was released on Nov. 18, 2022, on 300 Entertainment. The album has spawned two hit singles, "Fkn Around" featuring Megan Thee Stallion and, most recently, "Nowhere But Up."
The latter track, produced by Ivan Barias, has reached No. 2 on Billboard's Adult R&B Airplay chart. It makes its highest chart appearance on this list to date.
[embedded content]
At the end of last year, Euphonyus was named one of Rated R&B's 30 Best R&B Albums of 2022. Rated R&B's Keithan Samuels described the album as Phony Ppl's "most thrilling and daring project to date."
Phony Ppl is splitting spring between their tour and festivals. Following the last tour date, the band will play at the Beale Street Music Festival at Tom Lee Park in Memphis, Tennessee, on May 6.
They are also tapped for the 2023 Governors Ball Music Festival.
Phony Ppl's Euphonyus West Coast Tour 2023 Dates
Apr 24 – Santa Ana, CA @ Constellation Room
Apr 26 – Los Angeles, CA @ Troubador
Apr 28 – Oakland, CA @ The New Parish
May 2 – Seattle, WA @ Nectar Lounge
May 3 – Portland, OR @ Starlight Patio & Lounge at the Star Theater