Pharrell reveals $1 million Louis Vuitton bag [VIDEO]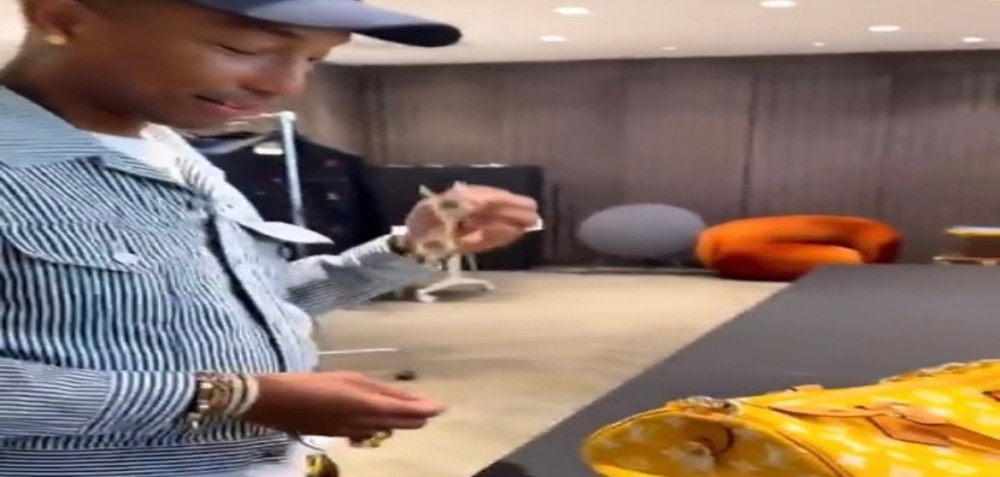 Pharrell reveals $1 million Louis Vuitton bag [VIDEO]
5150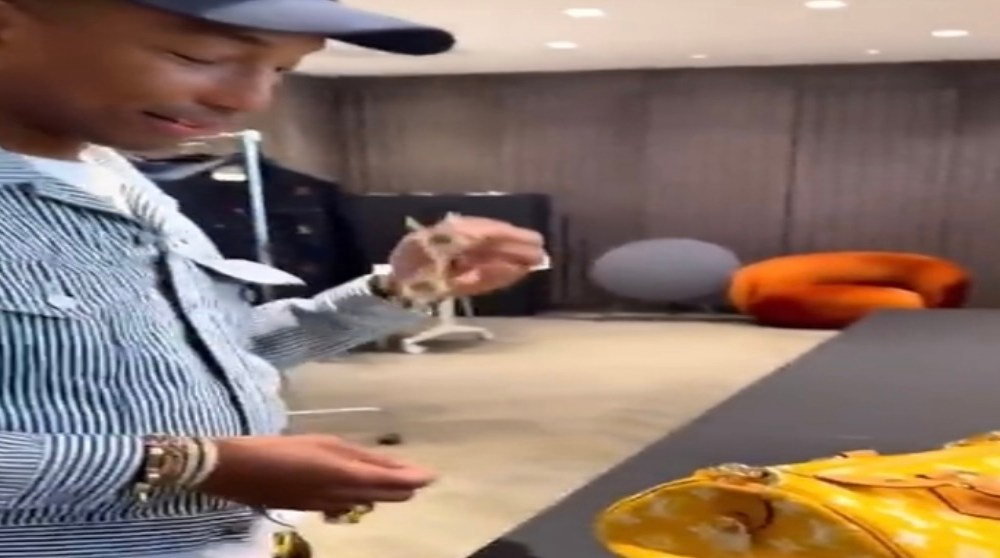 Pharrell has been winning even more lately, as he was named the creative director of Louis Vuitton, earlier this year. Pharrell is the first creative director of the luxury designer brand, since Virgil Abloh suddenly passed away, back in November 2021. Following the announcement of Pharrell taking on this new role, many viewed him as the perfect fit to continue the iconic work that Virgil Abloh put in at Louis Vuitton.
Meanwhile, Paris Fashion Week was also held this week, as Pharrell had his first fashion show as the Louis Vuitton festive director. That was also met by performances from Pharrell, as he and Jay Z performed their classic "Frontin" collaboration.
In addition to Pharrell having his Louis Vuitton fashion shows and performing with Jay Z in Paris, he's also showing off even more of his collections from LV. Meanwhile, a video is now going viral on social media of him showing off a yellow Louis Vuitton bag that's supposedly worth $1 million. Therefore, a gold zipper is also attached to it, as well as a gold handle.
Check out Pharrell showing off his $1 million yellow Louis Vuitton bag, below.
Pharrell shows off $1,000,000 Louis Vuitton bag pic.twitter.com/OozCJBhwiq

— Daily Loud (@DailyLoud) June 24, 2023