Nicki Minaj Takes Ice Spice To "Barbie World" In Official Music Video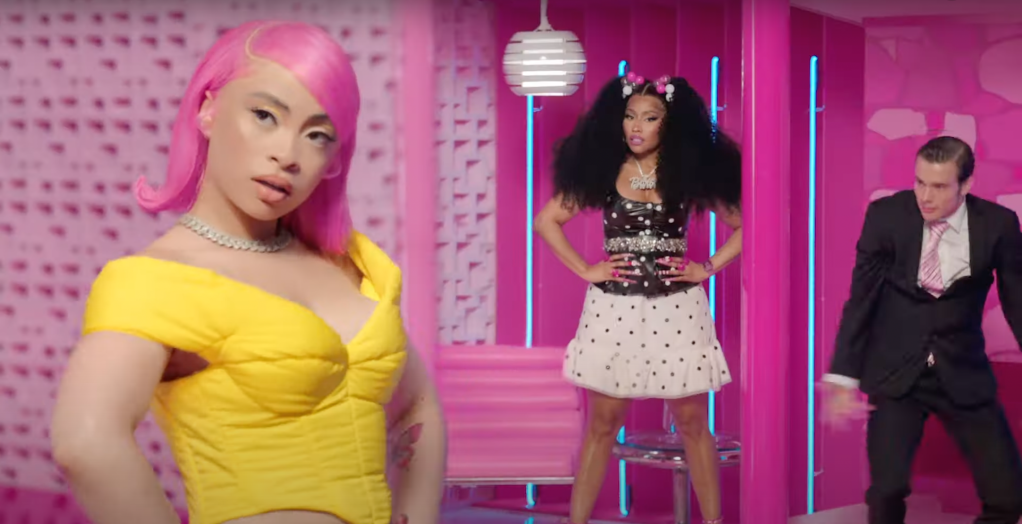 Nicki Minaj Takes Ice Spice To "Barbie World" In Official Music Video
6901
"IceNika" is back with another banger right before the world premiere for Barbie. Nicki Minaj and Ice Spice have teamed up once more for the official "Barbie World" visual, where the self-proclaimed doll reigns and Ice follows lead.
In the Hannah Lux Davis-directed video, Minaj brings Spice into her world as the two have a luxurious day in Malibu. The collaborators are dolled up in their Barbie dream house, before jet skiing on pink clouds and driving a pink Barbie convertible car. The Barbs even encourage financial literacy as a M1 Finance billboard appears on the open road.
In true Barbie fashion, the Queen MC wears a black and white polka dot dress, magenta platform heels, and two curly ponytails in her hair. The Bronx baddie sports pink hair, a yellow off-the-shoulder blouse, and skater skirt.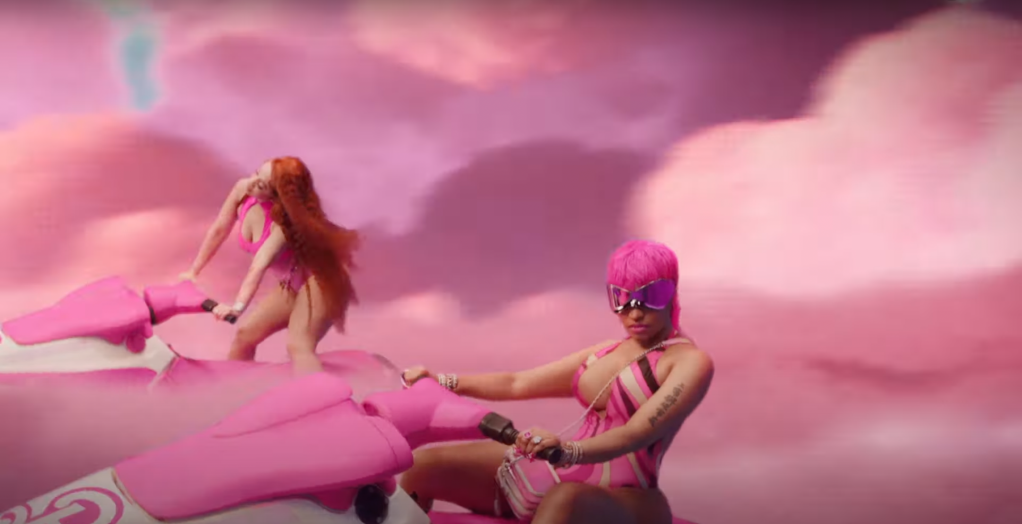 Surrounded by "Ken dolls," the New Yorkers trade bars as they rap, "And I'm bad like the Barbie/ I'm a doll, but I still wanna party/ Pink 'Vette like I'm ready to bend/ I'm a 10, so I'm pulling a Ken/ Like Jazzie, Stacie, Nicki/ All of the Barbies is pretty/ All of the Barbies is bad/ It girls and we ain't playin' tag."
"Barbie World" is the second collab from Minaj and Spice, following their "Princess Diana (Remix)." The single, which was produced by Spice's longtime producer Riot, is also part of the Barbie film's soundtrack, which is set to premiere in theaters on July 21.
Aqua, whose original 1997 hit "Barbie Girl" is sampled in the song, is also credited alongside Minaj and Ice Spice as a writer.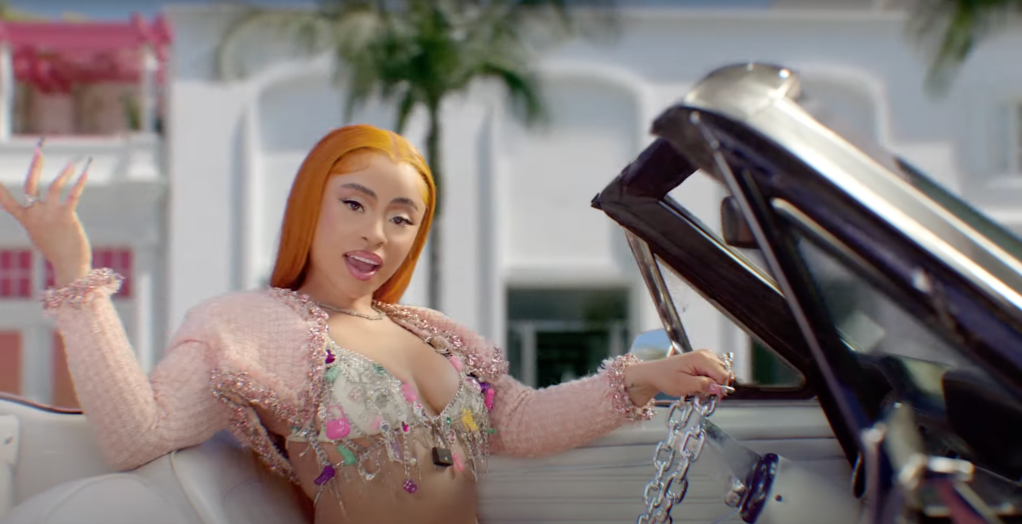 See the official trailer below for the Greta Gerwig-directed film below starring Margot Robbie, Issa Rae, America Ferrera, Kate McKinnon, Michael Cera, Ariana Greenblatt, Rhea Perlman, Will Ferrell, and more.
Watch Ice Spice and Nicki Minaj in "Barbie World" above.