New Rick James Documentary Headed to Showtime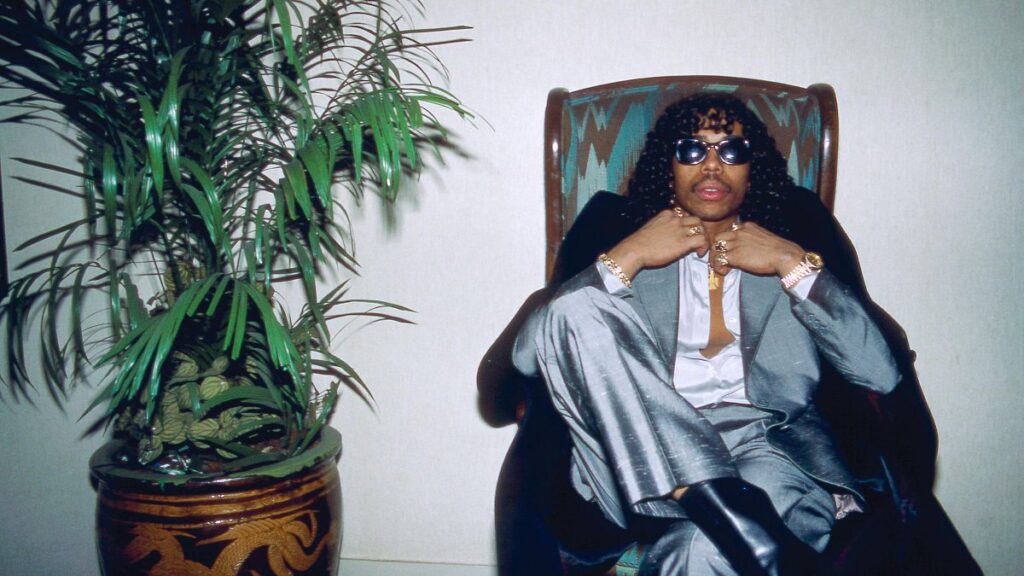 New Rick James Documentary Headed to Showtime
45
"It gets no funkier than Rick James," said rap pioneer Roxanne Shanté in a new trailer for a Showtime documentary dedicated to the life and career of the randy punk-funk legend.
Directed by Emmy-nominated Sacha Jenkins, Bitchin': The Sound and Fury of Rick James is described in an official statement as a film that "presents a full picture of James' dramatic rise and fall, focusing in on the "Punk-Funk" music he left behind."
The Steve Rivo-produced doc features previously unseen home video footage of James, along with dazzling live shows and archived interviews from his heydays.
Apart from Shanté's commentary, other huge names such as Ice Cube and Booty Collins are heard in new interviews saluting James' greatness.
James, who died on August 6, 2004, left a pretty notorious and impressive legacy for hipsters of his caliber to follow. His most famous hits and culture staples include "Super Freak," "Mary Jane," and "Fire and Desire," featuring the late Teena Marie.
His music has been sampled by many artists, including Mary J. Blige, Mýa, Lana Del Rey, MC Hammer, and many more.
Bitchin': The Sound and Fury of Rick James airs on Showtime on September 3 at 9 p.m. EST.
Watch the trailer below.