NBA YoungBoy 'The Last Slimeto' Stays True To His Aura But Is Tortuously Long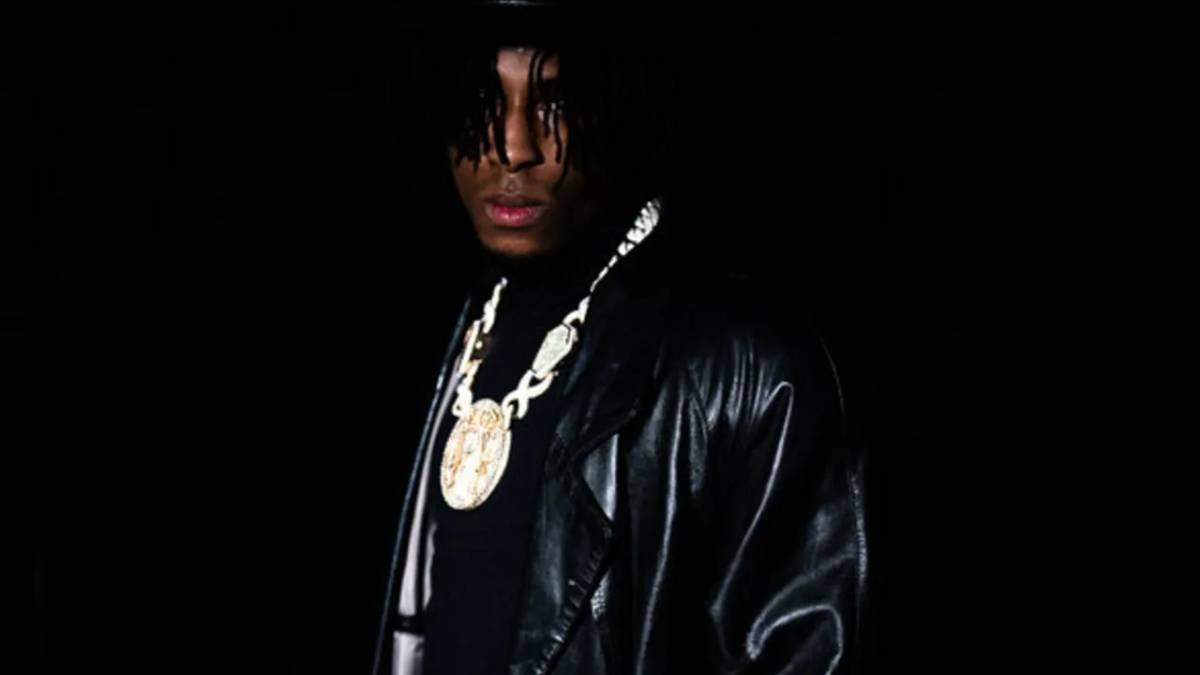 NBA YoungBoy 'The Last Slimeto' Stays True To His Aura But Is Tortuously Long
75
No one has garnered a cult following in modern rap quite like YoungBoy Never Broke Again. In 2022, YoungBoy's devoted army of fans and followers would rival that of Scientology's or The People's Temple. They have propped the Louisiana rapper up so high on the totem pole of modern rap greats that even skeptics and non-listeners alike have to acknowledge there's something to his success…even if they don't completely understand it.
The answer: a lethal combination of aggressive raps, melodic delivery and scripture level chorales. Not to mention, his grandiose idea of who he is and what he can achieve in music, along with a level of dangerous authenticity where fans never have to question if YoungBoy lives his raps. Cult-like, indeed.
The proof, however, is in the numbers and YoungBoy puts them up like prime Allen Iverson. He's one of Hip Hop's most streamed artists on DSPs and YouTube. Which is why it comes as no surprise that his latest album The Last Slimeto is jam packed with 30 tracks all primed for algorithmic overthrow.
The album is anchored by its singles – which have been simultaneously in rotation since the beginning of the year. Additionally, 10 of the album's tracks were released back in April as a "sampler" – so fans and anyone casually listening to a rap-focused playlist would be familiar with their ferocity.
The first two singles, "Mr. Grim Reaper" and "I Hate YoungBoy" are two sides to the same coin. Both tracks feature his ravenous flow but with differing moods. On the former, he's consciously contemplative, as he talks to a higher power about his fallen family members. On the latter, he's ruthlessly talking shit about his hoards of haters (most notably Lil Durk).
There are more than a few tracks on this album that are directed at those who oppose or doubt YoungBoy. This can quickly be identified on tracks like "Fuck Da Industry" where within the first four bars of his verse he spews a vert warning shot; "If an opp try to block me off, I shoot this bitch right on the road."
Surprisingly though, a large chunk of this album highlights the pensive side of YoungBoy; something that made Sincerely, Kentrell notable. Opener "I Know" sees YoungBoy waxing spirituals over gushing guitar strings: "You tellin' me you leavin' 'cause it's hard/Guess I should sit here while the devil dance on my soul." His hallowing croons ring from the listener's headphones, presenting him more like a mega-church preacher than a rapper. The first third of the album  is quite rhythmic and delivers YoungBoy's version of gangster rap psalms. For a prime example of these rap sermons, look no further than the chorus on "Lost Soul Survivor" where YoungBoy brazenly belts "He is a lost soul survivor/And assassination been attempted from rivals/And he say that they all gon' die When talons fly, they wanna wash away your life/who they desire."
But even with this dichotomy, by the midpoint of the album, YoungBoy doesn't just lose steam, he completely evaporates. The songs start to glue together as one great big collision of Auto Tune mumbles, producer tags and chaotic drum patterns. "7 Days" and "Digital" are nearly identical. The same monotony happens on "The North Bleeding," "Loner Life," and "Acclaimed Emotions" – which all have fairly strong singing and production elements but are simply too similar to be effective.
Luckily, the featured tracks provide some serious earworms that cut through the tedium. "Don't Rate Me" with Quavo shoots some unique adrenaline into the tracklist and makes a case for most re-listenable song on the album. "Home Ain't Home" with Rod Wave and "My Go To" with Kehlani are also two of the best ballad-y type tracks on the album; proving once again that YoungBoy, stylistically, is a strong collaborator for anyone in music right now.
As enjoyable as these five or six songs are on The Last Slimeto, its merely too long to appreciate. It doesn't matter who you are in today's Hip Hop landscape, 30 tracks is just indigestible and frankly unacceptable, especially with a stark lack of variety. Perhaps it's a streaming/algorithm strategy or maybe even a way to fulfill his contract with Atlantic Records in attempts to leave the label early; either way The Last Slimeto can't be enjoyed as a full "project" but instead a half dozen songs scattered across playlists that have the same album cover.
REPEAT ME
FAN FEEDBACK
how this NBA YoungBoy album got me like ? pic.twitter.com/ztSr4nt2OB

— َ (@pubIicfigures) August 6, 2022
When NBA Youngboy's I Know starts playing pic.twitter.com/6W3tj7q4IU

— 808s & Youngboy (Lwitter aint fun) (@ifayeronayeykyk) August 6, 2022
Can't believe we've seen the day where Youngboy drops a better album than Beyoncé

— ?$???⁶? (@atlstro2) August 6, 2022