NBA YoungBoy, Russ, Soulja Boy, And More Can't-Miss New Music Friday Releases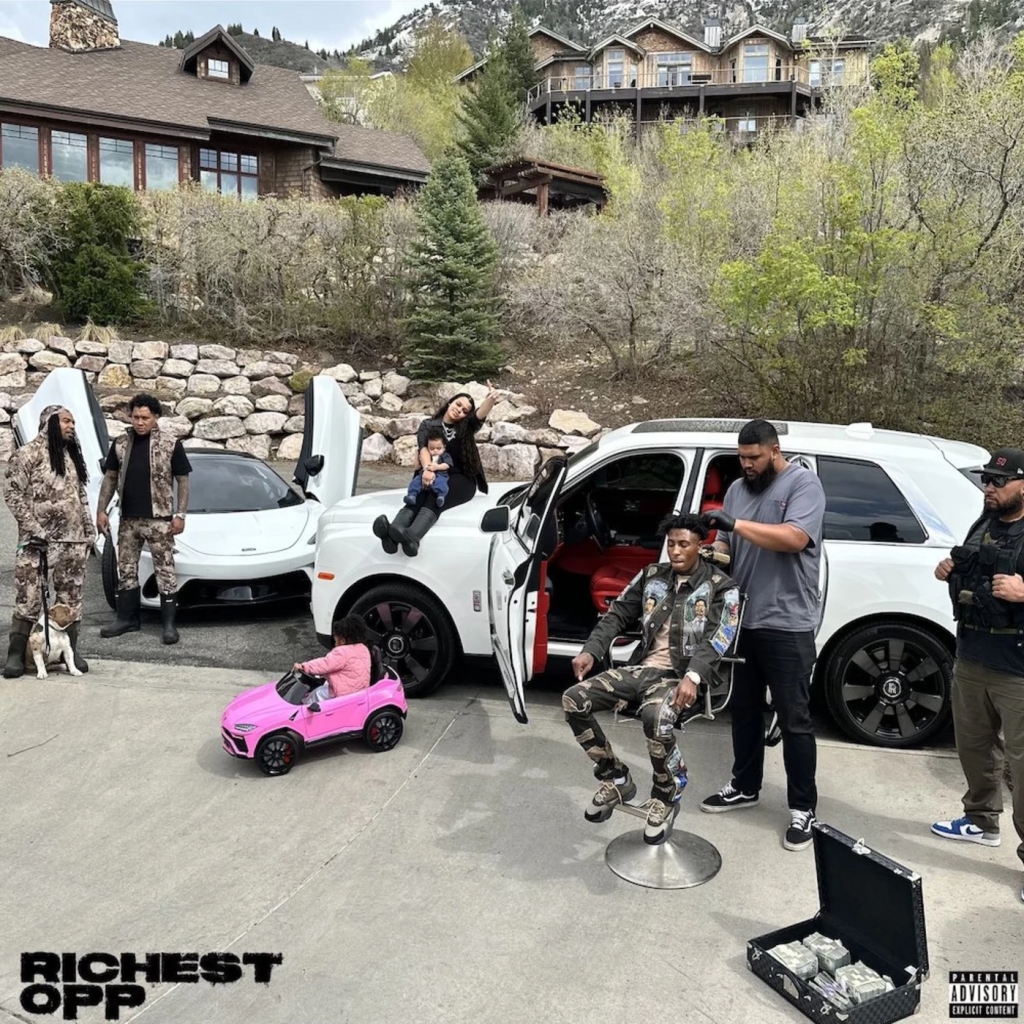 NBA YoungBoy, Russ, Soulja Boy, And More Can't-Miss New Music Friday Releases
6789
Today is Friday, which means there are a ton of new releases to look forward to from some of your favorite Hip-Hop artists. To help you unwind and enjoy the weekend, check out VIBE's picks of songs and albums you should hear and add to your soundtrack of weekend festivities.
YoungBoy Never Broke Again refuses to relent to conventional wisdom or industry protocol, as he continues to strike while the iron's hot with yet another album drop. The Baton Rogue star throws down the gauntlet once again with Richest Opp, which finds YoungBoy aiming at the competition and settling old scores. Dancing keys precede the rollicking "Bi**h Let's Do It," a lively composition that presents the rapper in a confrontational state. Rapping "I hop out first with that chopper/ I bust first at them cowards," the controversial spitter lets it be known he's ready and willing for all smoke in his purview. As brash and blustering as he can be, YoungBoy's vulnerability cuts through on tracks like "Hurt My Heart" and "Dirty Thug," both of which channels his aggression in the midst of emoting. Richest Opp houses additional firepower such as "Free Meechy," "What You Gonna Do," "Slider," and "I Want His Soul," giving listeners an array of anthems to select from. – Preezy Brown
Lil Durk Feat. J. Cole – "All My Life"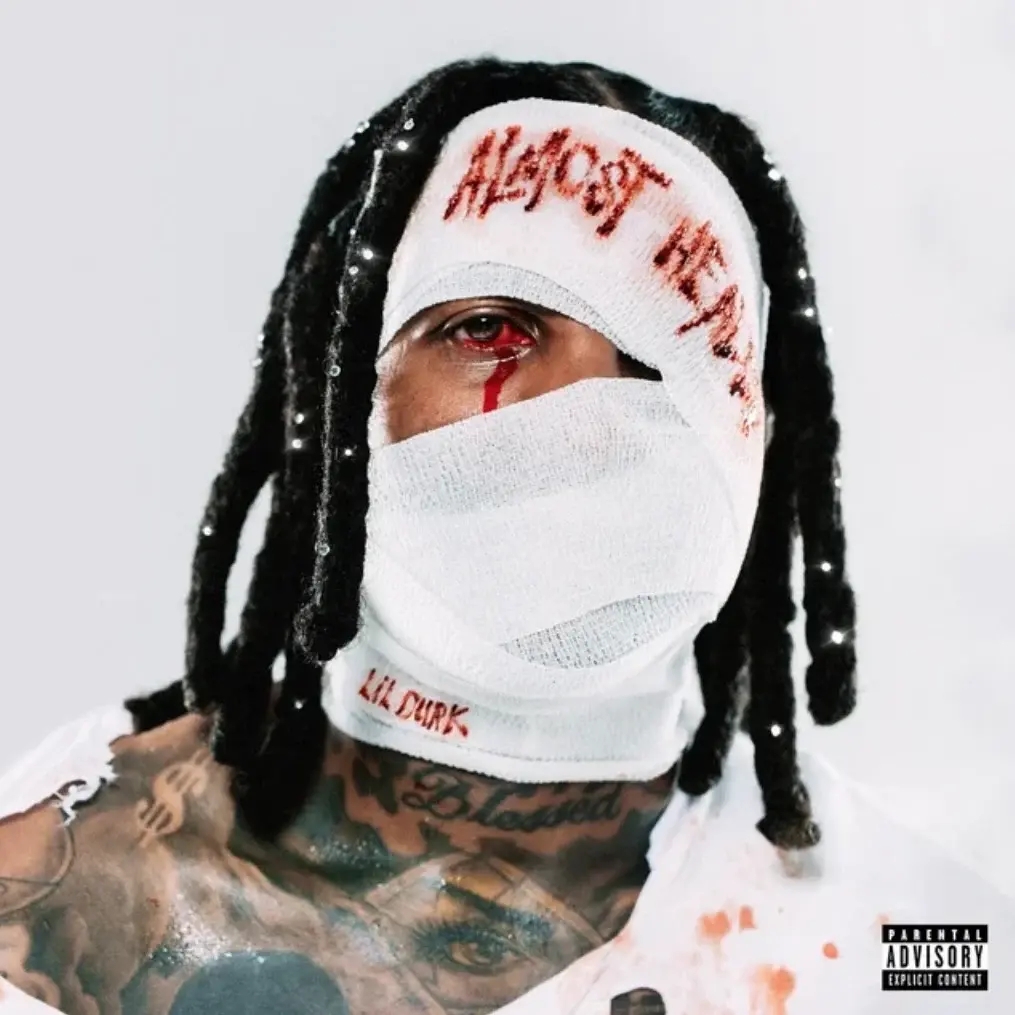 Lil Durk and J. Cole's "All My Life" almost feels like two different songs within one. The Dreamville leader addresses the duality within the record right at its onset when he says "Durkio told me he been on some positive sh*t/ Lately, I just wanna show up and body some sh*t." From there, a choir of children begins to sing: "All my life/ They been tryin' to keep me down/ All this time/ Never thought I would make it out." This is a welcome sound as it has been some time since a popular rapper has used young voices to carry a positive message in the refrain. The Chicago star's verse covers his perception in the media, his work with politicians, and how he's beaten the odds. As a rapper who has spent over a decade discussing the trenches and his ties to the streets, this is a significant change of pace and perspective.
The second act of the song comes with Cole, who has spent the last six years showing the world he is one of the greatest feature artists ever. Per usual, he goes long-form, but every bar is worth it. "'Bout to lap ni**as so they think they ahead of me, but I'm really in front of them/ Now some of them fumblin' they bags/ F**kin' up the little crumbs that they had/ A reminder to humble yourself, this sh*t could be gone in an instant/ Me, I'm runnin' long distance." Like many of his past verses, he discusses the conundrum of pondering retirement but also feeling like he is just hitting his prime. In the most significant part of the record, he creates a new rule where people can't post about a rapper who dies if they didn't post about them when they were alive. This collaboration couldn't be more fluid, as Cole and Durk both utilize autotune over the mid-tempo production and present messages of positivity. – Armon Sadler
Russ – CHOMP 2.5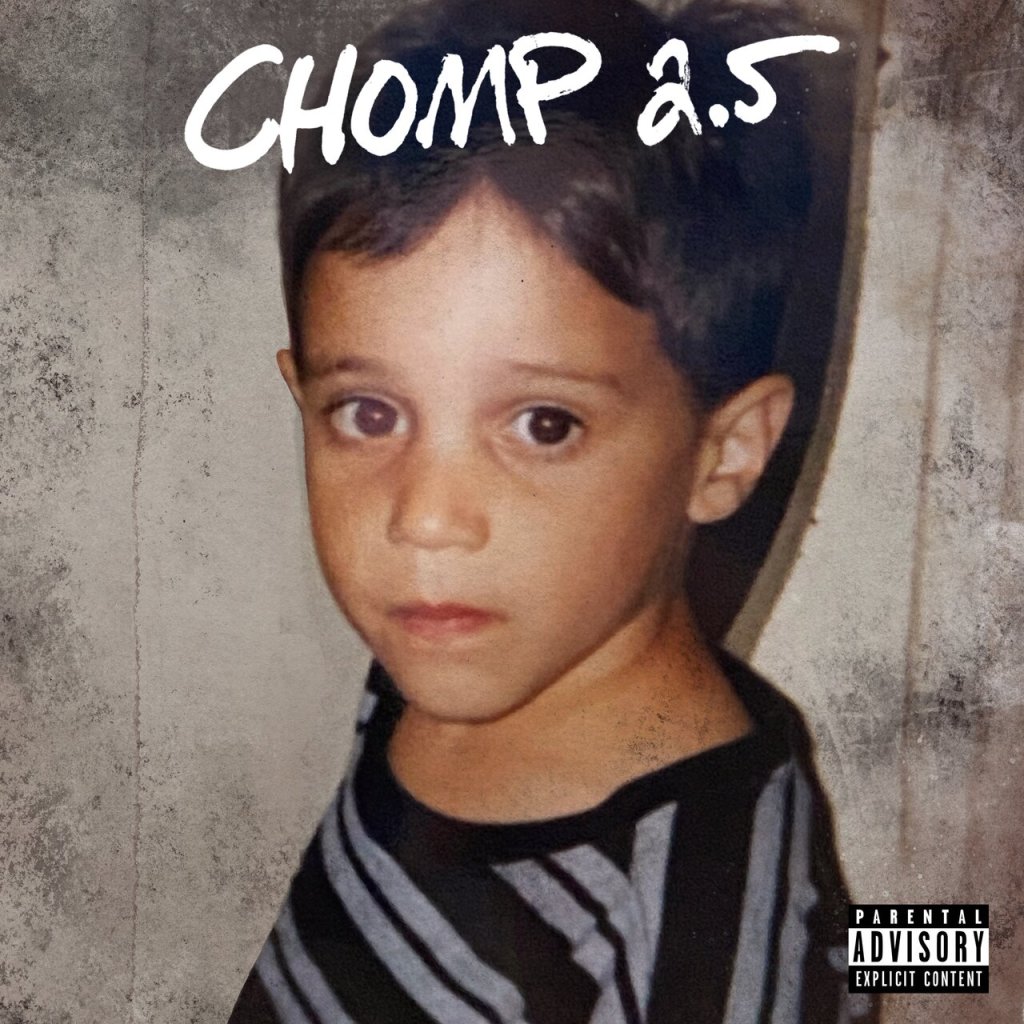 Few artists in Hip-Hop have elevated their standing among lovers of lyrics as rapidly as Russ, who has established himself as a deadly spitter with the tools of the trade to leave listeners with dropped jaws. This is in large part to the first two installments in his acclaimed CHOMP series, which saw him running roughshod over hard-hitting production while testing his mettle against some of the greatest wordsmiths in the game. The cocksure rapper comes out of the woodwork with CHOMP 2.5, which he bills as "just a warm-up" to the classic material he has in store for summer. That proclamation, made on the track "Blow The Whistle," is among the many made by Russ throughout the album's six songs. Devoid of any filler, CHOMP 2.5 includes rewind-worthy tunes like "Wicked Race," "Easy," and "Perfectionist," and production from Statik Selektah, The Alchemist, 9th Wonder and more. – PB
Chase B Feat. Travis Scott, Don Toliver, Quavo, And Ty Dolla $ign – "Ring Ring"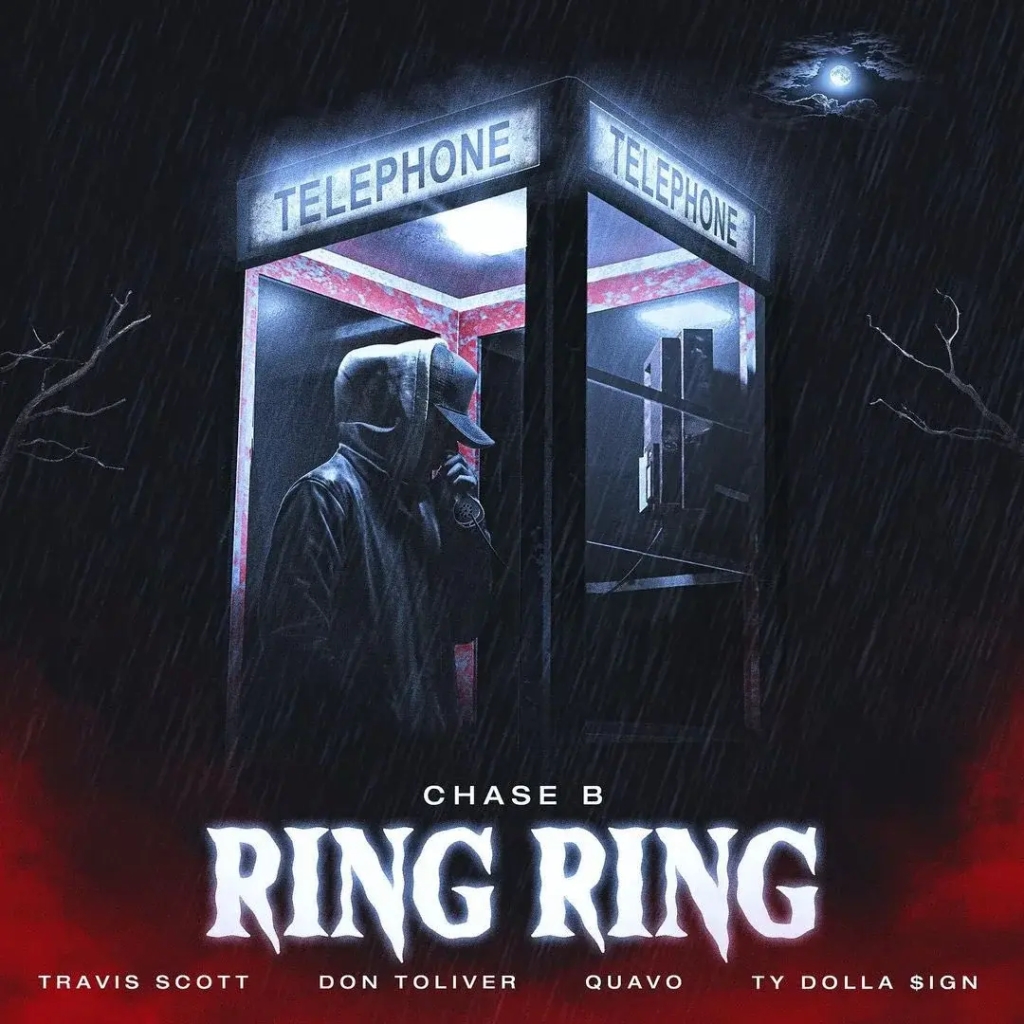 Chase B has a knack for bringing artists together and "Ring Ring" adds another tally to his resume of great records. The smooth track opens with Travis Scott riffs before Don Toliver takes over the first verse. "Already know lil' shawty got it/ The way she bend it over on the sofa, body-body/ I had two twenty five, I spent that sh*t right out my pocket/ And pulled up to that lot and told the dealer/ I gotta cop it."
Quavo jumps in next with his staccato flow, rapping "Steppin' out pressin'/ Baby, you're a blessin'/ In the bed, we wrestlin'/ We sendin' a message." Despite the trap elements and synths common to many of these rappers' records, this is leaning heavily into love ballad territory. Travis Scott furthers that energy with "You were so bad, I couldn't help it, I couldn't help myself/ I wouldn't be mad when it's all over, I did my best." Finally, Ty Dolla $ign closes the track with his soulful vocals, singing "Just call me again, my baby/ When you want it I be on my way/ I told you we would be okay." As it gets warmer and outside antics are prioritized, this could sneak its way into the summer love songs that are often underappreciated. – AS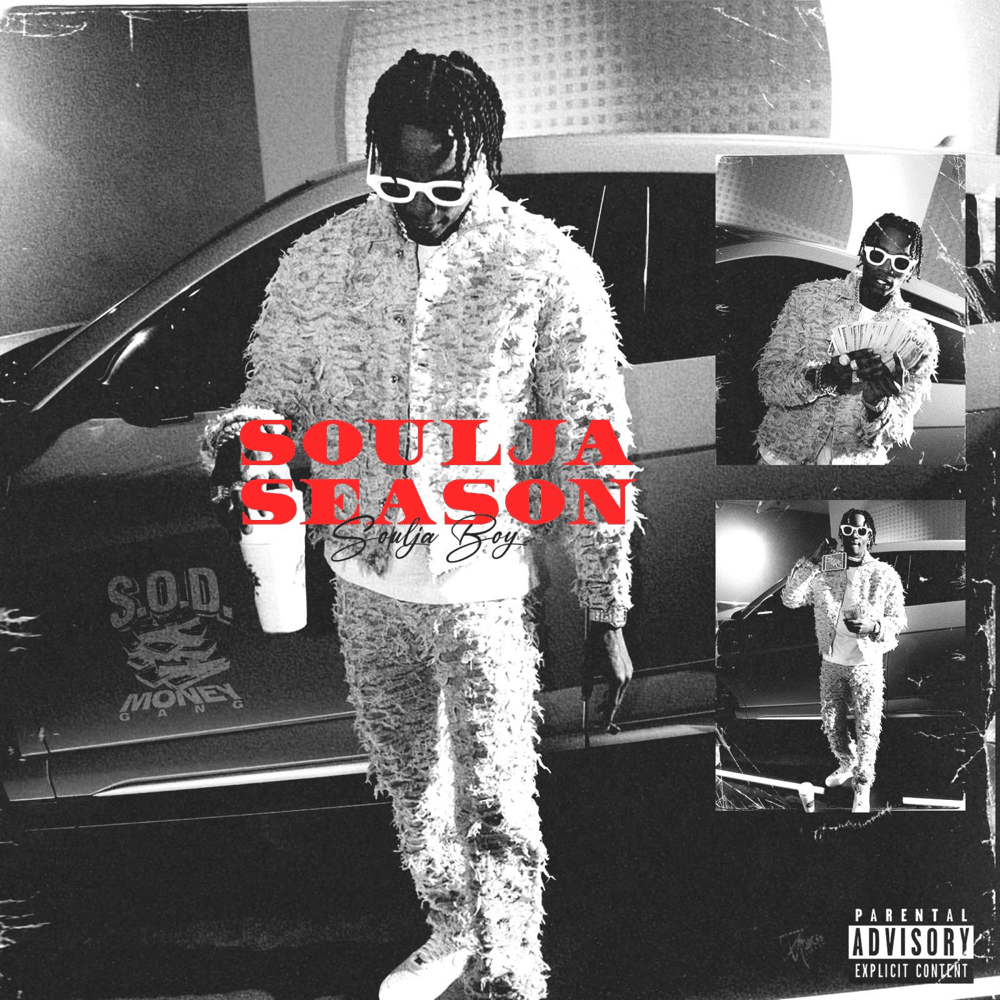 Barely a month removed from the release of his Swag 5 project, Soulja Boy doubles back with Soulja Season, an album that arrives on the heels of controversy. Luckily, chaos is a space in which the rapper thrives, as the Soulja Season contains a handful of moments that place the focus on his artistry rather than his antics. On "Bricks, Chopsticks, & Uzi's," Soulja waxes poetic about his arsenal of weaponry while voicing sinister intentions. Additional selections on Soulja Season that finds Big Draco hitting on all cylinders include "Baby Bop" and "Put Myself In The Game," making it an album with enough highlights that make it worthy of taking a flier on. – PB
A Boogie Wit Da Hoodie Feat. G Eazy – "MVP"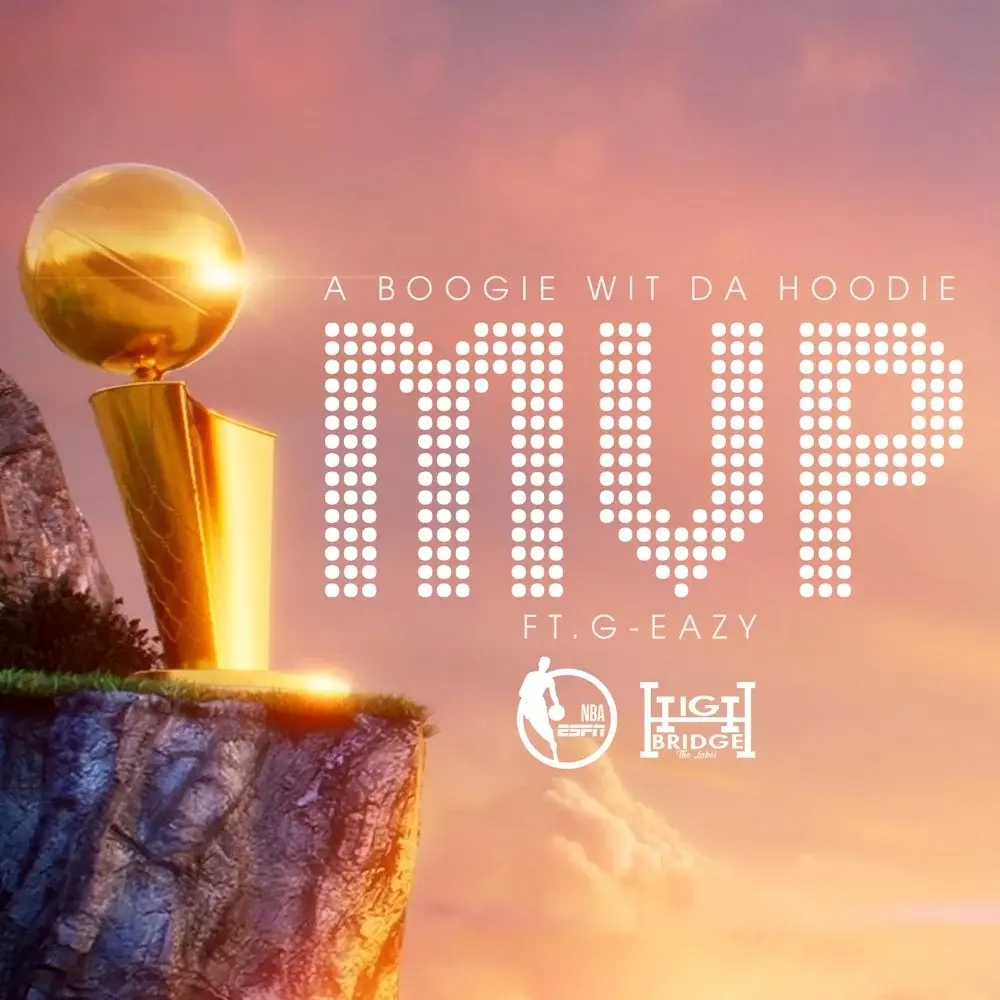 A Boogie and G-Eazy jump into the TV sync bag with "MVP." The Bronx crooner uses some not-so-clever lines, like "Passin' it off like CP3" and "Bucks like Giannis." While these are great for commercial breaks during the playoffs, they're entirely overused by the genre at large. G-Eazy uses his verse to show his love for the Golden State Warriors, spitting "I shoot my shot like I'm Stephen/ Shout out Klay Thompson, my bredren/ Took this sh*t 'round the whole universe/ You know the Bay's what I'm reppin'/ Come home and sell out the Oracle/ They scream my name when I step in/ Courtside next to E-40, me and him kinda like Ricky and Morty." Later on, he declares he will be a Warrior for life. See, at least A Boogie shouted out other players. G-Eazy's hometown bias, however, is on full display. Again, good for TV commercials, but not a great song overall. – AS
Chinx – Cocaine Riot 7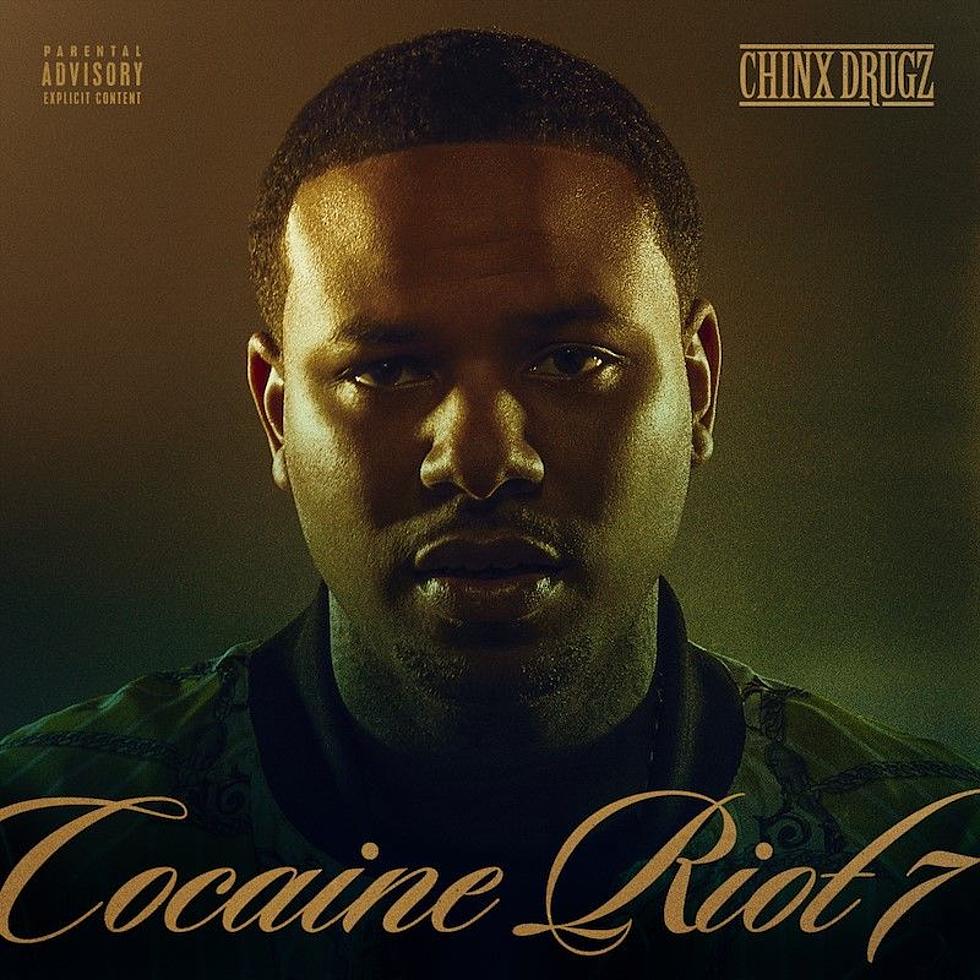 Several years after his tragic murder, Chinx's presence remains felt through his music. Cocaine Riot 7, the late Queens rapper's new posthumous release, further expands his discography of street-certified collections. Taking a page out of a '90s R&B group on "Candy Rain," Chinx is joined by French Montana and Lil Crody, making it a homerun upon pressing play. While many albums from deceased artists rely on a litany of features, CR7 avoids this fate. Chinx shines on standouts like "Die For the Love," "A.S.A.P." and "Fall Out." That isn't to say that guest stars are a bad thing. Offset's appearance on "Young Nigga" and Zack and Jim Jones' contributions to "What You Came For" are the cherries on top of another strong showing from Chinx that keeps his voice and legacy alive. – PB
Veeze Feat. Lil Uzi Vert – "GOMD"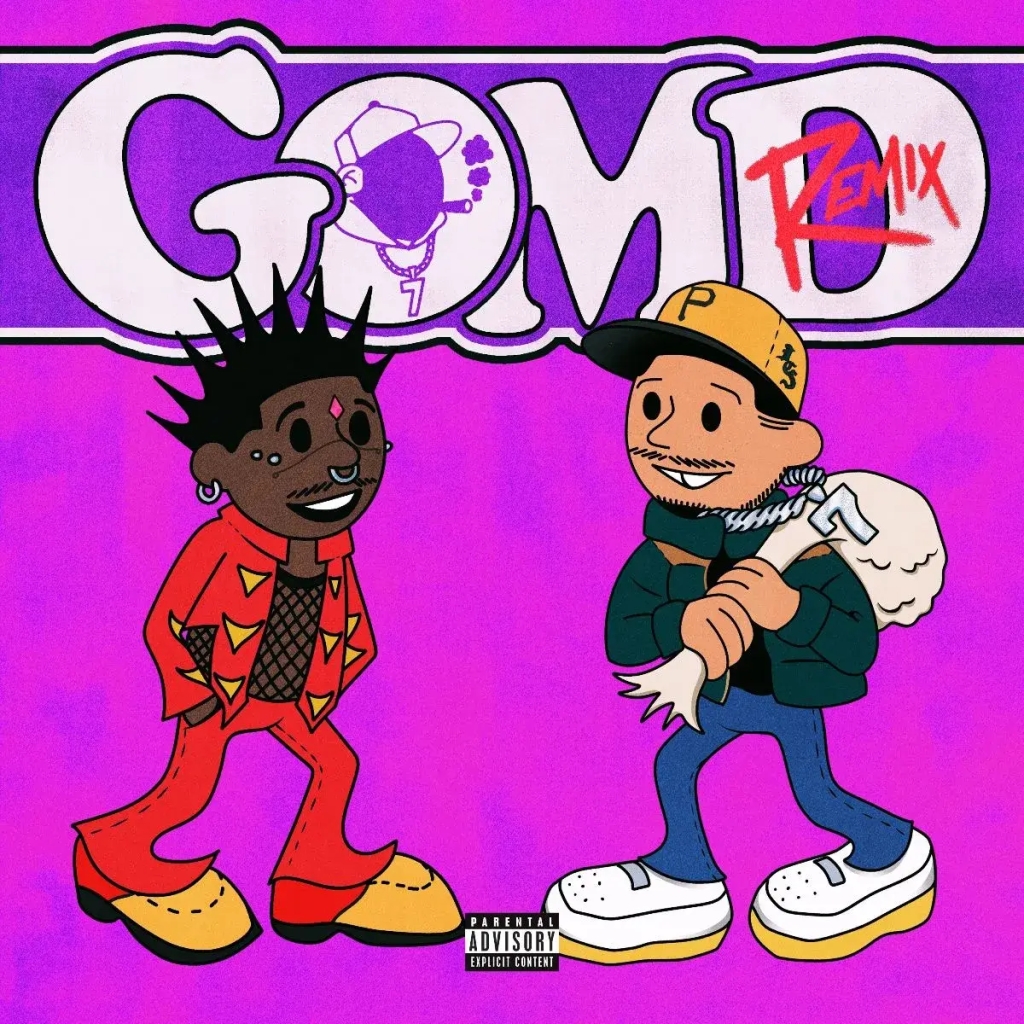 Veeze enlists Lil Uzi Vert for the remix to "GOMD" and, like always, the Philadelphia enigma ascends. "Get off my d**k lil' bi**h, and go f**k Lil Pip / My weed from the garden, yeah, smokin' on more than a nic' / My Brooklyn bi**h in the garden, while we watchin' the Knicks / Walk your bi**h like a pit', dogsh*t by my hip," he spits in the chorus. Uzi ends the refrain with a major flex, saying "Made so many songs, I could make 'Lil Uzi Greatest Hits.'" From there he goes right into his verse, shouting out Veeze, his smash hit "Just Wanna Rock," and his pal Playboi Carti in a clever line. "I'm on them opiums, buffs on my face, I don't play, boy, 'bout my Carti's, bi**h."
Veeze pops in later for a lengthy, fun verse. "If I had a dollar for every time these ni**as hate, I'd be rich like Jay and Ye / I got rich with Babyface, we came up just making plays / Man, I feel just like Beyoncé, ni**as love to say my name / I can't back down from no ni**a, I bring more smoke than Taylor Gang." It is a highly impressive effort from Veeze, and Lil Uzi is almost too much icing on the cake. – AS
Pap Chanel – Paptivities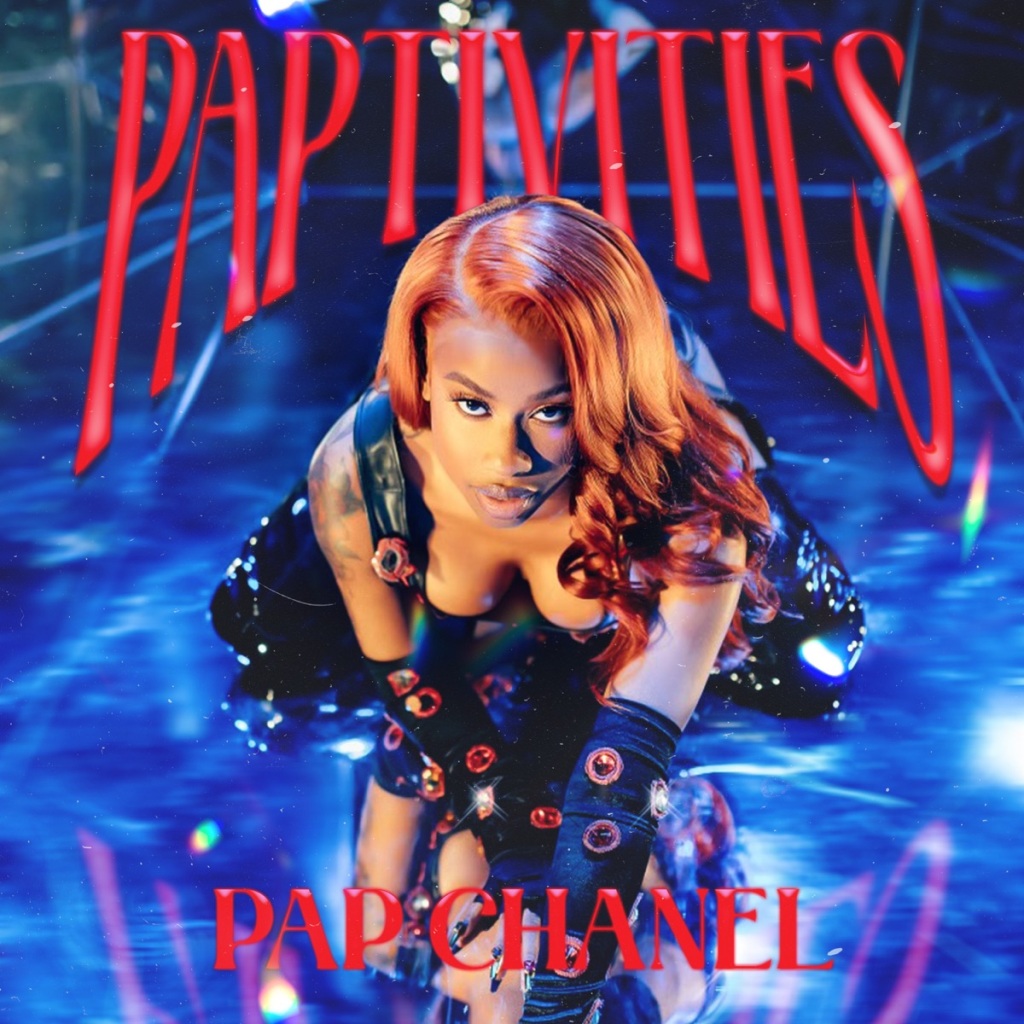 Pap Chanel comes through with her latest project Paptivities, a quickstrike EP that looks to keep her fanbase appeased while attracting newcomers to the fold. The Georgia native, who performed at VIBE and Def Jam's Next & Now SXSW showcase earlier, announces herself as a ghetto hero on the introductory "Pap Stories." "I get ratchet, but I like my setting elegant/ I be on demon time, but blessing h*es, I'm heaven-sent," she raps, documenting her perseverance and relentless grind along her journey. Playing queen of the board on "Checkmate," Paptivites includes collaborative cuts like "Who's Bad" featuring Trina and "Summertime" alongside Fredo Bang, resulting in a strong effort from the southern belle. – PB
Tray Chaney – "HIM"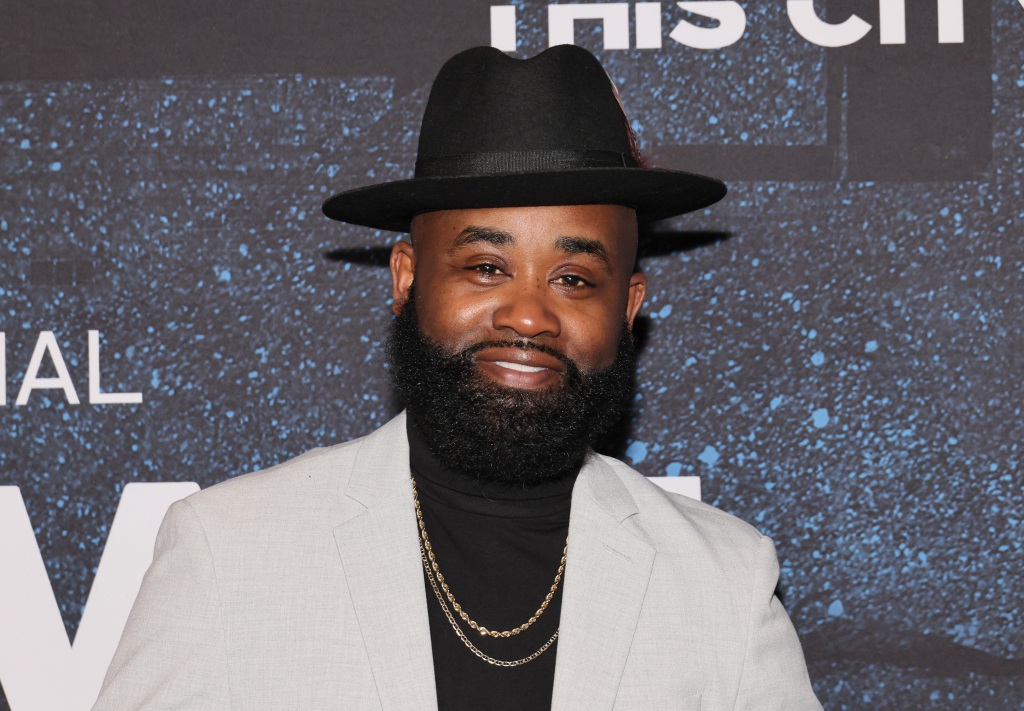 Tray Chaney releases the music video to his new single "HIM," which features appearances from Lil Meech and Yung Joc. In the visual, which was directed by I Am Don Juan, captures the trio lounging while amid champagne toasts while surrounded by luxury vehicles. "Everybody thinking I'm a drug dealer/ Nah, I'm just a Hollywood, television ni**a," the former The Wire cast member raps on the opening verse, a reference to his history of portraying hustlers, as he did in his role on the second season of B.M.F. alongside Lil Meech. Exotic dancers and smoke clouds are abundant in this clip, which finds Chaney switching from thespian to lyricist. seamlessly. – PB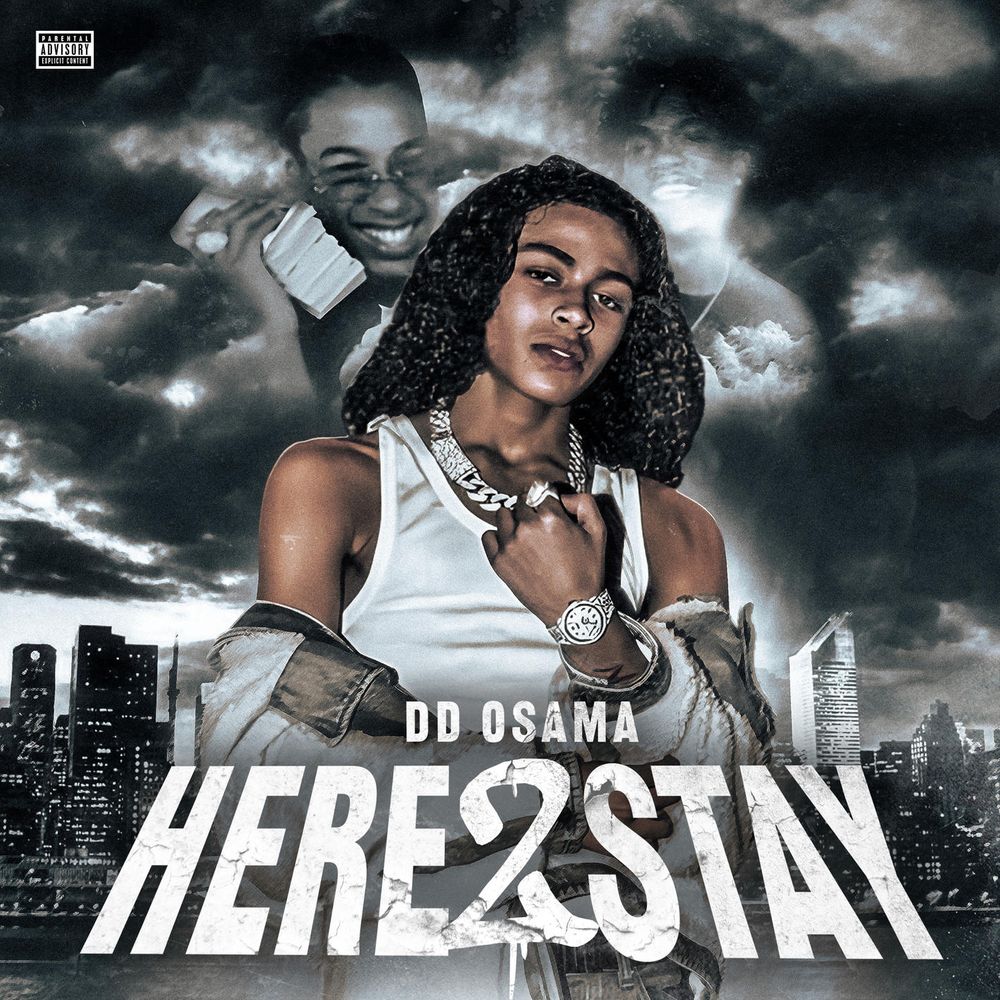 Rising drill star DD Osama unloads on Here 2 Stay, the New York rep's debut project, which finds him tackling the reality of life in the trenches. Spewing his couplets in explosive fashion, the 16-year-old phenom is on full-throttle throughout the album's 14 tracks, which ranges from aggressive block burners like "What We Doin" featuring Lil Zay Osama to more mellow offerings like "Who I Am." Revealing his aspirations of fame and generational wealth on "Pop Star," DD Osama vows to reach his potential in honor of loved ones like Notti, whom he memorializes on the outro cut. Riding the momentum from his viral single "40s N 9s," DD Osama looks to further his progress with Here 2 Stay, a long-player should boost his notoriety among rap fans. – PB
Heem B$F – From The Cradle To The Game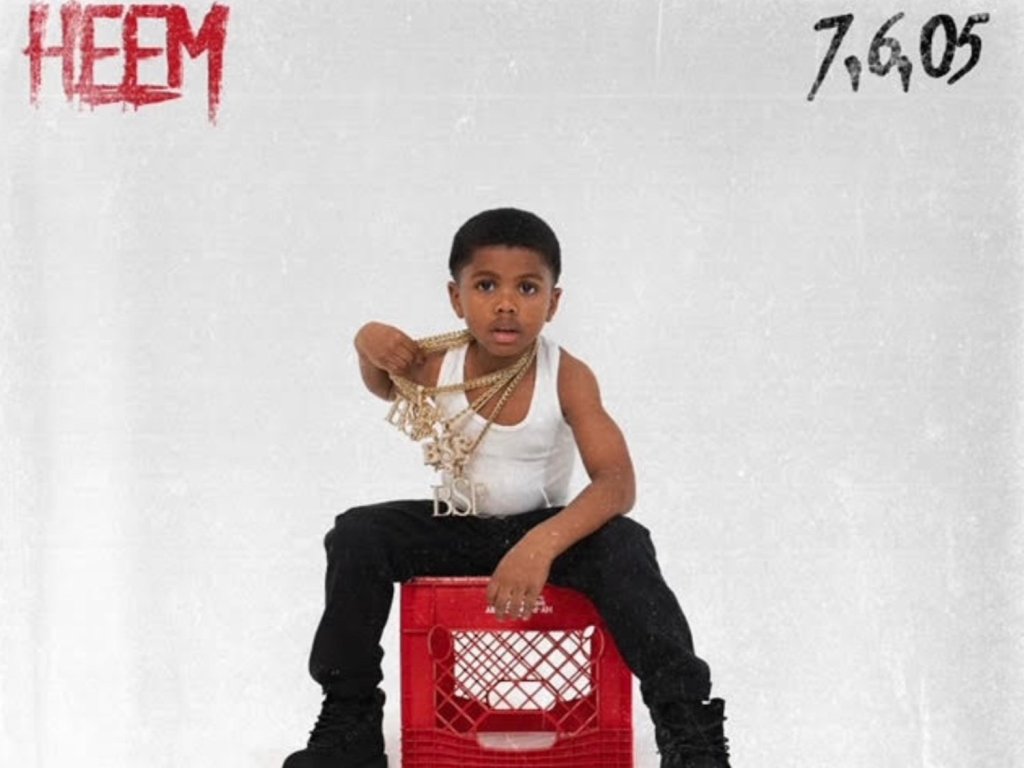 Buffalo, NY continues to emerge as a locale to be reckoned with, as hot prospect Heem B$F steps up to the plate with his debut album From The Cradle To The Game. The follow-up to his 2020 mixtape Long Story Short, the project finds the Black Soprano Family attacking backdrops without regard for damage accrued, as he drops insights learned from his time on the pavement. "Now, what you know about dope game, cocaine/ What you know about gunshots close range" Heem asks on "Radio Raheem," a piano-laden backdrop that finds him recounting his journey from juvenile delinquent to a street general.
Standouts like "Caper Boy" and "Picture Me Rollin" prove his ability to rely on his own strengths, but Heem is also comfortable when paired alongside talented costars. "Mob Business" featuring Styles P and Benny The Butcher and the Stove Gods Cook and Conway The Machine-assisted lead-single "Cocaine County" both rate highly, while the ghastly "Guilty Association" is bolstered by a contribution from Rick Hyde. Currently touring as a supporting act on Benny The Butcher's "Thank God I Made It Tour," Heem now has a number of offerings to add to his performances and a debut for bar enthusiasts to clamor over. – PB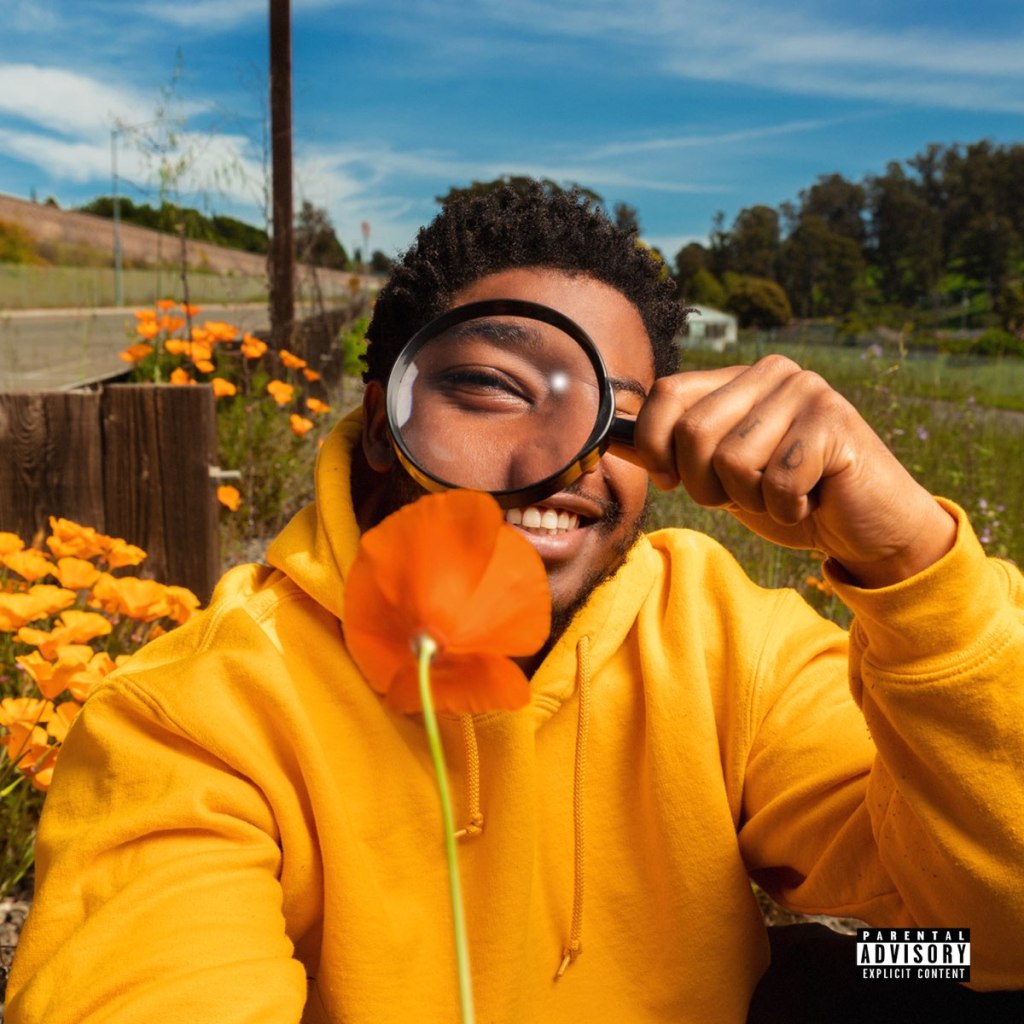 After dropping a pair of projects in January, LaRussell returns with yet another musical offering in Clarity, the West Coaster's new EP on which he examines topics close to the heart. Kicking things off on the sublime titular cut "Clarity," the independent-minded artist discusses fiscal matters on "Money Grows," while "Generational Trauma" touches on the mental and emotional strains of having a scarred lineage. On the bouncy groove "Ghetto God," he basks in expectations met, rapping "I used to dream bout the days I would have it all/ Dove in that water, ni**a, cannon-ball" over production by Tope and Michael Prince. Comprised of seven songs, Clarity is a brisk, yet efficient offering that only strengthens LaRussell's claim of being one of the best out of the West. – PB
Deante' Hitchcock – Once Upon a Time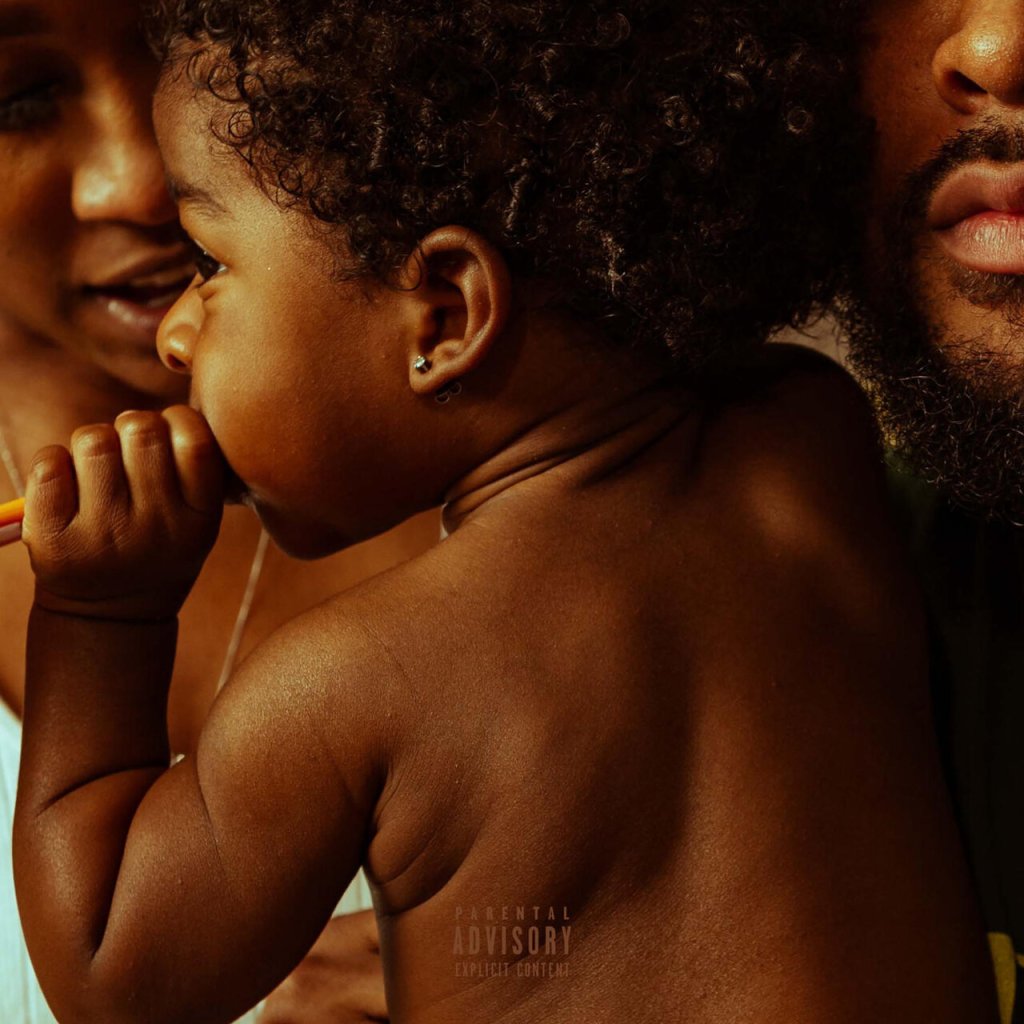 Atlanta rapper Deante' Hitchcock unleashes his new album Once Upon a Time, which arrives nearly three years to the date his debut album, Better, was released. Despite the layoff between proper full-length releases, Hitchcock successfully avoids falling into a sophomore slump, as he puts forth a cohesive project tackling love and parenthood. Highlights include "Whoa!," the Dru Hill-sampled "Zodiac," "Alone" and "May 26th,"which serve as a slither of the quality grooves on Once Upon a Time. – PB
Don Omar & Cosculluela – "Bandidos"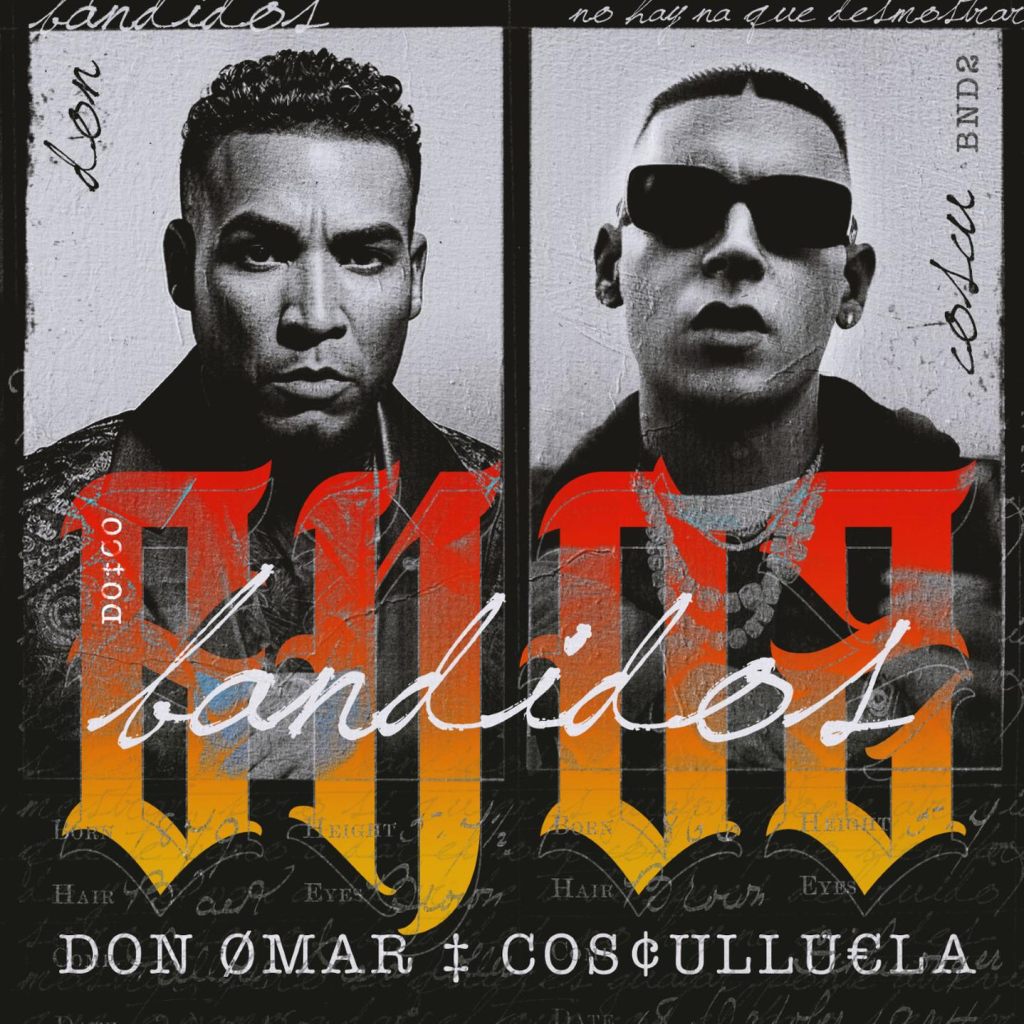 Don Omar and Cosculluela have ended their bitter rivalry and come together for the new song "Bandidos," the pair's first musical collaboration with one another to date. Produced by Walde and Little Wizard, the track is a culmination of the veteran artists' prior discord and newfound kinship, which Don Omar touched on prior to its release. "It has been a great journey to collaborate with Cosculluela on this song," the artist, known as El Rey, said. "He was the one who approached me, and I have to say that the result was beyond what we expected. The energy that we put behind our previous beef was used to come up with this very explosive song. And it does not stop here; I have a couple more surprises." Bandidos" is accompanied by a music video created and directed by Madwolf, which you can watch below.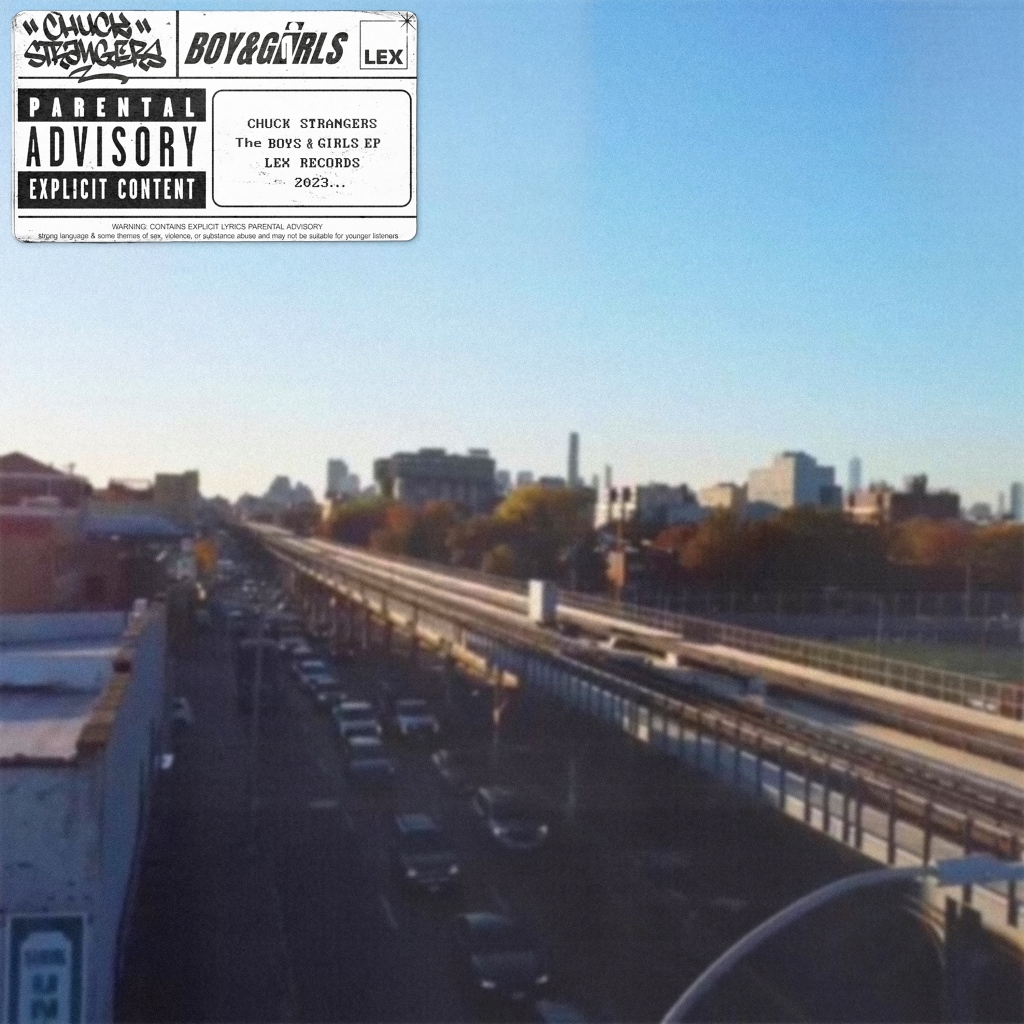 Chuck Strangers has found his sound. The Brooklynite has returned with The Boys & Girls EP—a ten-song, 21-minute soul-sample-based odyssey commemorating the artist's return and newfound passion for rapping. Chuck took to Instagram to announce his rap revival ahead of the EP's release. "Excited about this new chapter in my life and career…I signed with Lex Records. Bless them for seeing the vision!!! I [have] been low for a long time, but after about two years (maybe more), I'm elated to announce my first single, "Prospect Park West," produced by Crooklin, off of my upcoming project."
Holistic tracks like "Venison," featuring the multitalented Navy Blue, and "Devin Hester" showcase the artist's delight in contributing to Hip-Hop's mythos with witty retrospective bars. The Boys & Girls EP is sonically understated, but it's in this simplicity that Chuck Strangers' journey as a lyricist and producer truly shine. Strangers' improvements in his craft reflect the mantra he followed when creating the project: "The journey is the reward." And the journey of Boys & Girls bearing gifts a plenty. Welcome back, Chuck. – Marc Griffin
Amadeus360 – The MPC Jedi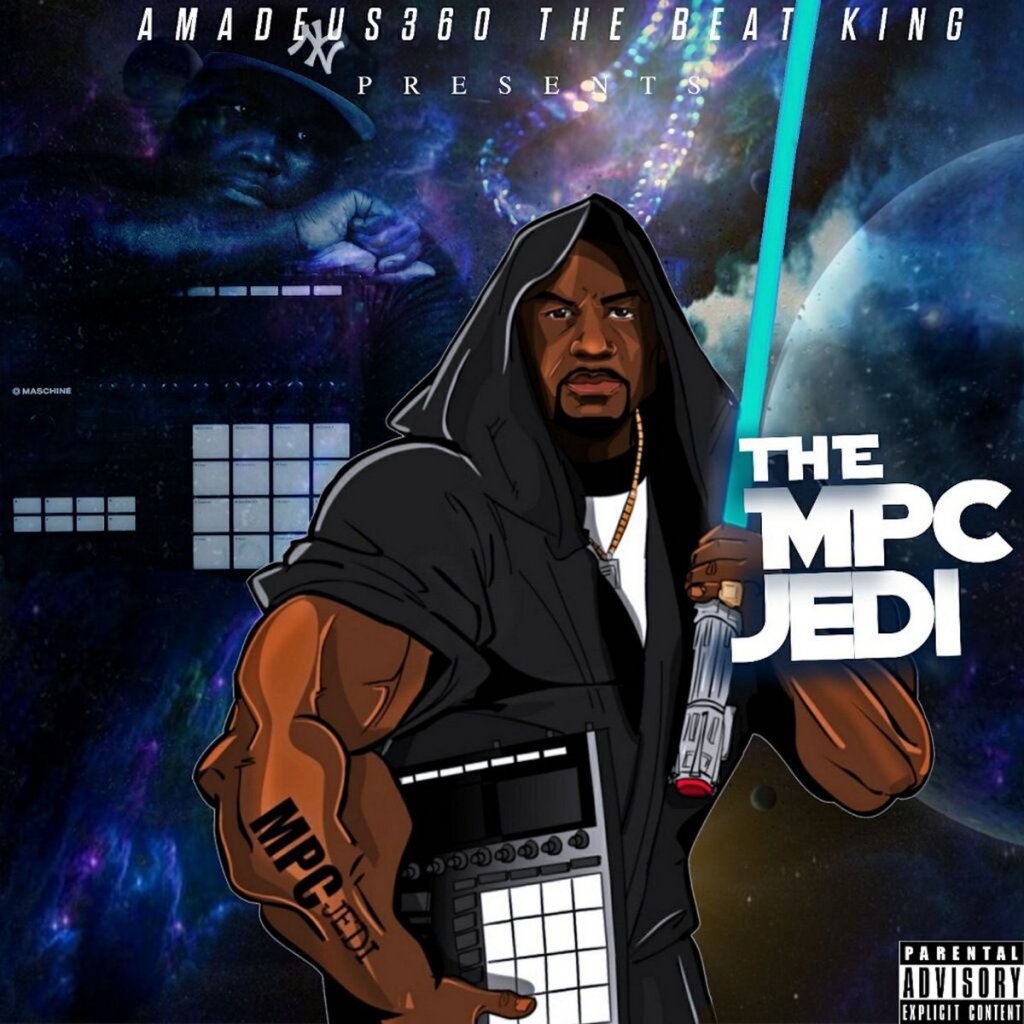 Producer Amadeus360 tries his hand at following in the footsteps of legends like DJ Premier and Pete Rock with his debut album The MPC Jedi, which finds him crafting tracks for veteran wordsmiths to do their bidding over. Featuring guest appearances from Black Moon's Buckshot, M.O.P, Ras Kass, Keith Murray, Sticky Fingaz, Lil Dee, Nems, Rockness Monsta, and more, The MPC Jedi should be on the radar of boom-bap lovers and those with an affinity for hardcore beats and rhymes. – PB
Jacques Laine Featuring Seddy Hendrinx, TeaMarrr – "Little Haiti"
Ayiti cherie! Jacques Laine, Seddy Hendrinx, and TeaMarrr come together for big zoe energy on "Little Haiti." The island-infused record blends the melodic croons of Seddy, the haymaker lyricism of Jacques, and TeaMarrr's celestial vocals for a salad bowl of sounds quintessential to the summertime. "Wine wine wine / Me love to see you wine wine wine / Me love it when you wine wine wine," Hendrinx sings to open the song. Laine jumps in next, rapping "Swear I knew you in the past life / You so addicted to the fast life / Make me fall back in my bag right / Now I'm back outside and your man's tight."
The track is an accurate depiction of "All is fair in love and war" because the Newburgh rapper is testing the waters here. Finally, TeaMarrr closes things off. "So you wanna play / Better know your place / You can put it down here nightly / I don't wanna waste my time, waste your time, look me in the eyes." Whether you've got someone to dance with for life or you find them just for the evening, there are lines galore to both rap and sing in their ear. Perhaps that summer love with take you from a day party in Brooklyn to the commune of Grande-Saline. – AS