NBA YoungBoy, FendiDa Rappa, Drumwork Music Group, And More Hip-Hop Releases
NBA YoungBoy, FendiDa Rappa, Drumwork Music Group, And More Hip-Hop Releases
7519
Today is Friday, which means there are a ton of new releases to look forward to from some of your favorite Hip-Hop artists. To help you unwind and enjoy the weekend, check out VIBE's picks of songs and albums you should hear and add to your soundtrack of weekend festivities.
YoungBoy Never Broke Again has solidified himself as one of rap's more popular and bankable stars. The Baton Rouge, La. native looks to shine the spotlight on his Never Broke Again label with the new compilation Green Flag Activity Vol. 2. The 18-track project, where he delivers two solo outings ("Slump" and "I Need To Know"), begins with "I Told You," a bouncy thumper featuring Bway Yungin, Quando Rondo, and Lil Dump, who asserts himself impressively throughout the proceedings. On "Rep or Step," Dump unloads on the boisterous 247 Ant-produced backdrop, doling out tales of murder and mayhem. The most seasoned member of the Never Broke Again roster, Quando Rondo, rises to the occasion on "Casket Talk Pt. 2," while Rojay MLP, Big B, WHOGANGDEE, Herm, OG 3Three, and Vontina provide ample reinforcement with their own respective contributions. – Preezy Brown
FendiDa Rappa Feat. Cardi B – "Point Me 2"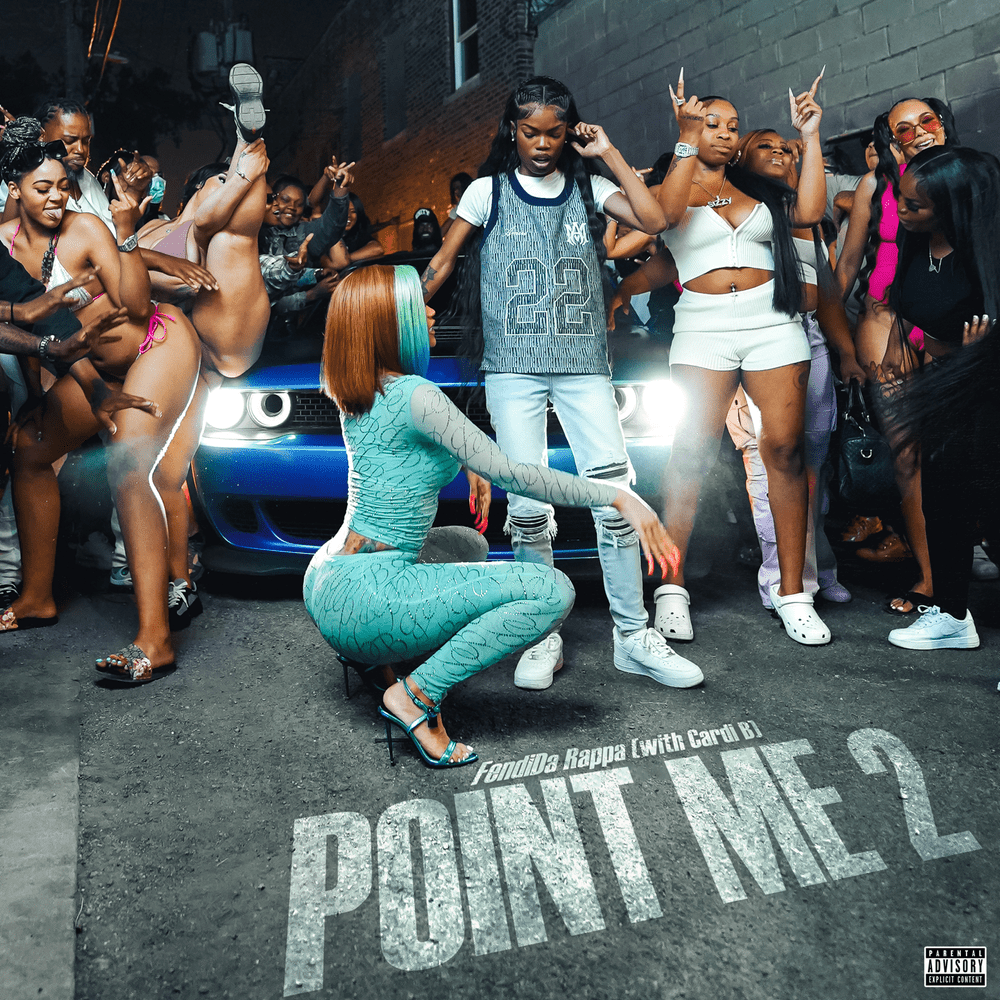 FendiDa Rappa and Cardi B bring the aggression on "Point Me 2." While the production infuses Jersey Club elements with the rapid drum pattern, both rappers have an even-keeled delivery on the track. They almost function like someone laying on a donut float in a wave pool; no matter how intense the water gets, they maintain a middling presence. FendiDa Rappa offers a firm hook, spitting "He got a glizzy with no bullets, do he even kill?/ Ni**as dissin' when they rap, should we call it drill?/ Ni**as cappin' in they rap, should we give 'em deals?" Her verse follows suit, and honestly, she is one of the most impressive newer acts to stand alongside the Hip-Hop titan that is Cardi B. Easily one of the best performances in an arena where most get outshined.
Per usual, Cardi pulls up and has smoke for everyone with her guest verses. "Bi**hes talkin' all that rah-rah, I don't feel it though/ Like the Plan B didn't work, baby I'm in this ho," she raps and before later saying "My name always in that mouth, I got that juicy pu**y/ LV, loose vagina, she got Louis pu**y." The Bronx rapper continues to crystallize a flow and delivery that makes anything she says enjoyable, and the mid-tempo production here is the ideal canvas for her to get the message across. No one can ever get mad at nods to Kehlani and Normani either. Overall, an enjoyable record. – Armon Sadler
DaBaby, Sexyy Red – "(Shake Sumn Remix)"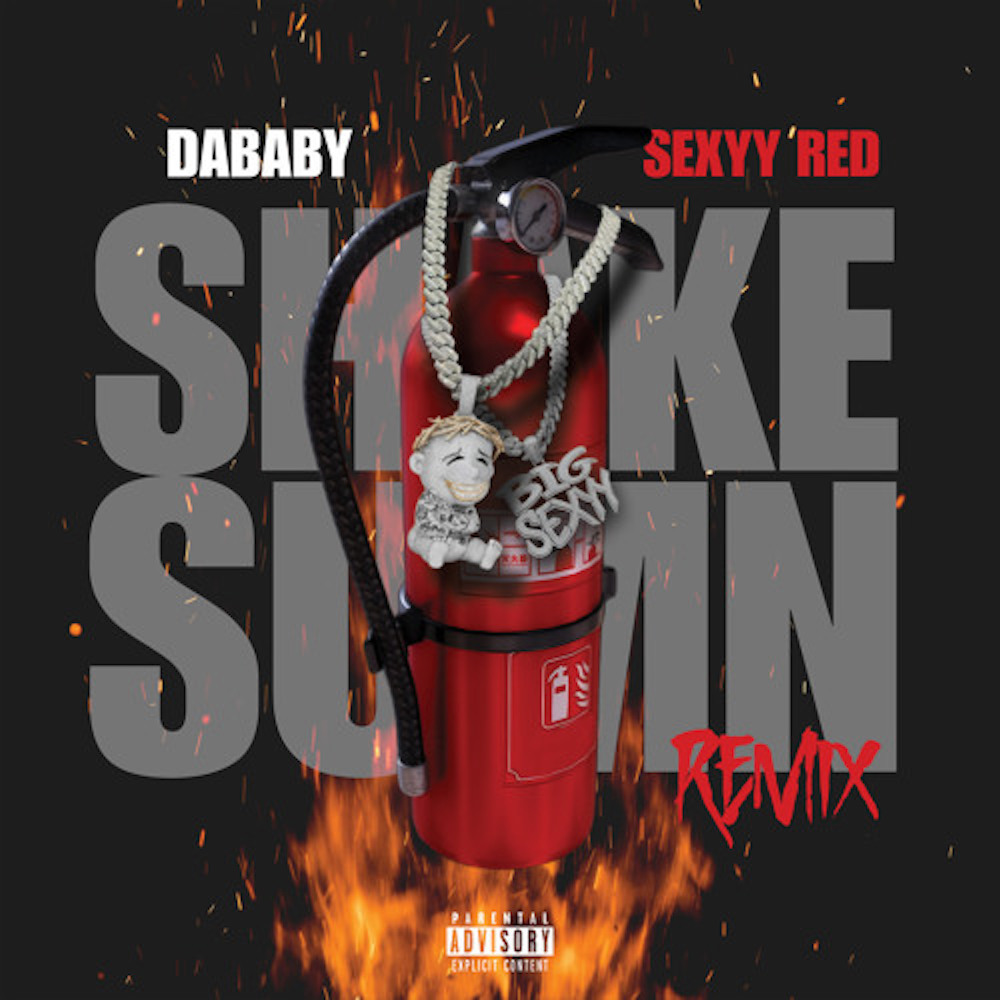 DaBaby's repetitive production and flows got old quickly for many, but he struck gold back in May with the release of "Shake Sumn." This week, he tapped one of the few rappers who could match his vulgarity, Sexyy Red, for the remix to the Jersey Club-inspired bop. The St. Louis lyricist's presence creates a fun call-and-response track, as she asserts how she doesn't know how to dance but she knows how to please a man in bed. She reclaims the word "h*e" and empowers herself, dismissing any possibility of being a "scary bi**h." Her higher pitched vocals also create a stark contrast from DaBaby's deep southern drawl. The original track was already high in energy and popular among listeners, but now women have more lyrics to proudly scream while dancing with their hands on their knees. The verdict is still out on whether DaBaby can reach the peak he once held, but tapping one of the hottest new rappers who has gained massive steam for sexual music was a smart decision. – AS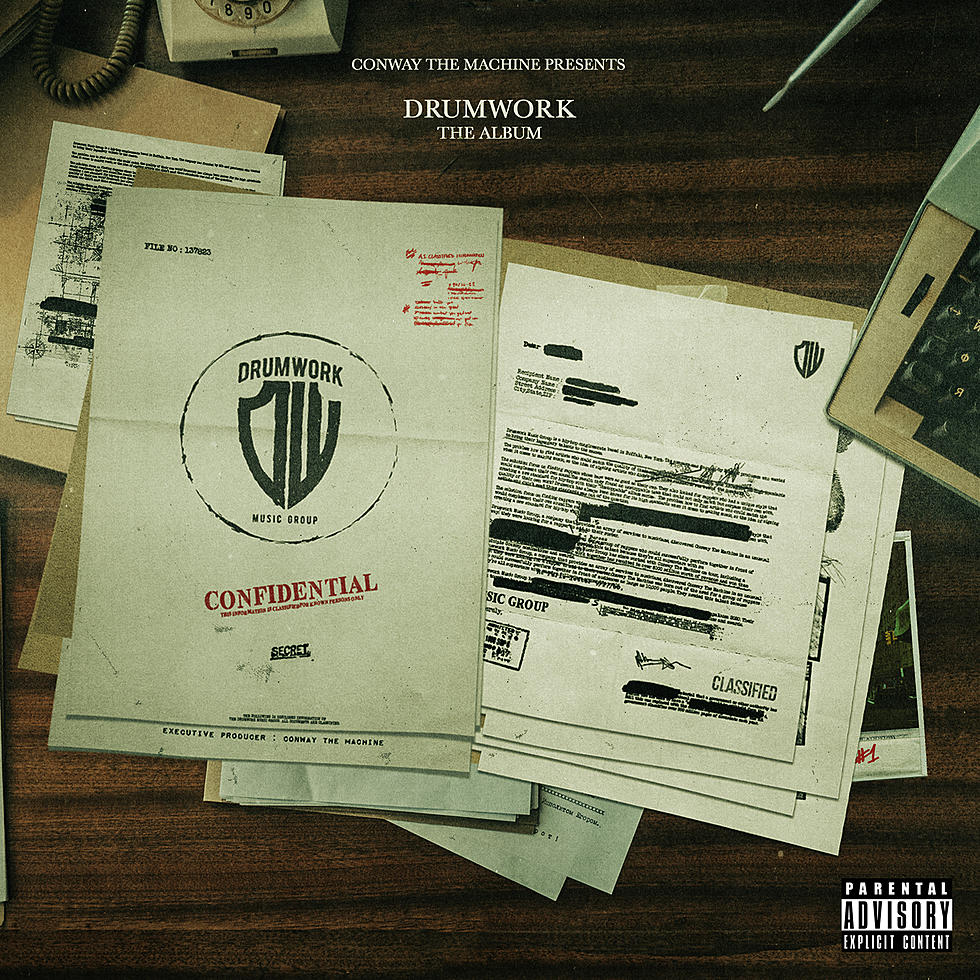 Conway The Machine continues to push full steam ahead with his Drumwork Music Group movement, as the label's debut compilation finds the CEO on the frontlines alongside his lyrical squadron. Employing a faux-Drake flow on the hook, Conway sets things in motion on "Hov Numbers," the project's introductory number featuring Goosebytheway, 7xvethegenius, SK Da King, Lucky Seven, and KNDRK. Benny The Butcher and 38 Spesh turn things into a Black Soprano and Drumwork crossover on the horn-driven "LALO," while Goddamns cooks up an intoxicating soundscape with "Blue Glass," a bruising standout helmed by Jae Skeese, Goosebytheway, and Shots Almigh. 7xvethegenius speaks life and light into the track on the Kota Savia-assisted "Crown For Queens" before The Machine, 7xve, and West Coast connect D Smoke effortlessly float on the Bangladesh-produced "Andre 3000." Filled with quality offering throughout, Conway and the rest of the Drumwork camp make the best of their airtime on this long player, brandishing their strength in bars and numbers. – PB
Babyface Ray – "Donda Bag"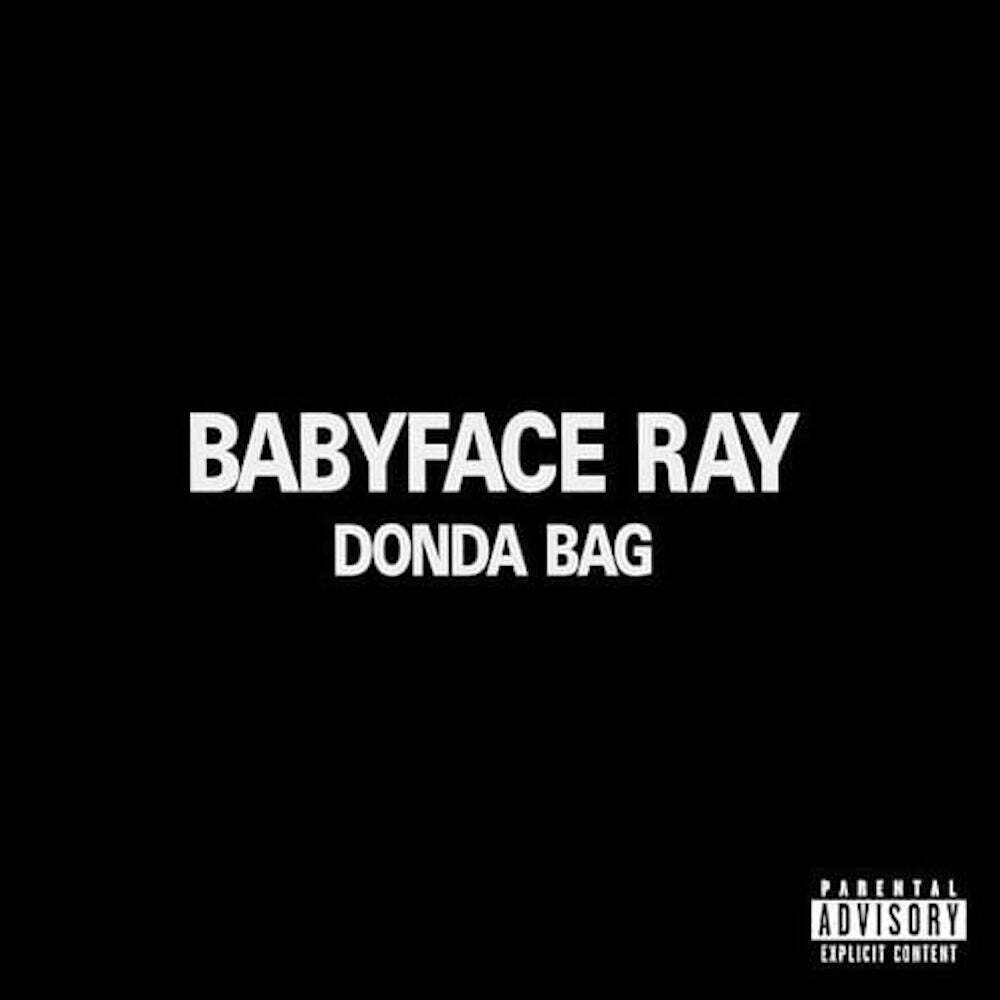 Babyface Ray revels in luxury on "Donda Bag." The production sounds like someone sped up the quintessential Rick Ross-type beat, but it works for the Detroit rapper. "My name good, my face clean, my pockets full, my people straight/ Double-park, they let me in the back, I got my h*es with me," he raps in the chorus. Over the course of three minutes, he spits nimbly about riding around in foreigns, Amiri jeans, and his wrists being iced out. Face's flow stays pretty linear throughout the record and meshes well with the constant hi-hats and synths. Overall, he provides a manual on living a flashy yet unbothered life. You might be in your bag, but he is in his "Donda Bag." – AS
Flo Milli – "Flo The Whistle"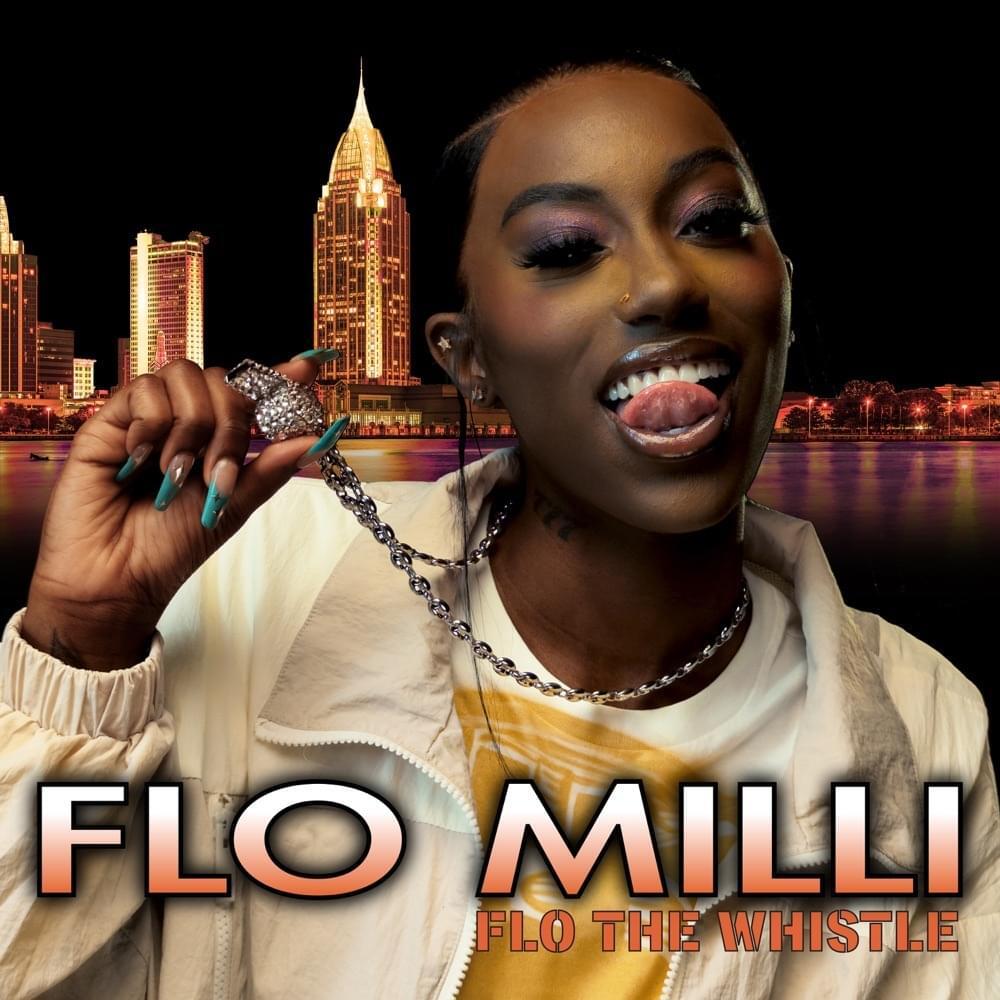 Flo Milli takes it back to the mid-2000s with "Flo The Whistle," a reimagining of Too Short's classic "Blow The Whistle." The record is a fun sprint, clocking in at just over two minutes. It also displays she can handle a West Coast production with ease and not just her usual high-energy type beats. "Are you drunk? I am not your lady/ This ni**a want me to have his baby/ Chocolate bi**h, M&M, Slim Shady/ Sweatin' my hair out, now my edges wavy," she raps in the second verse. Flo's track captures Short's sexual innuendos but equally offers up her dismissive attitude toward men trying to be gluttonous. She is not going to be one of many and will happily sub out if it seems like someone isn't prioritizing her like she should be. Open up the wallet or she'll blow the whistle and sub you out for the next man. A fun effort from Flo Milli here. – AS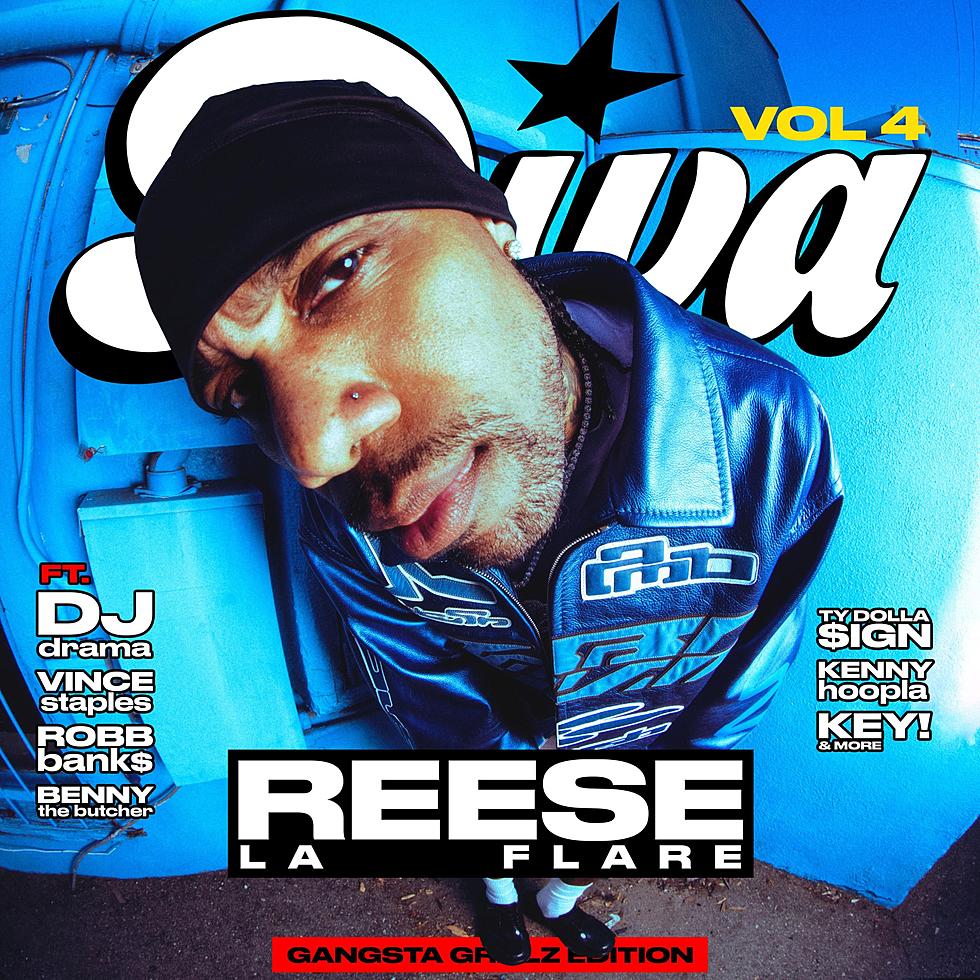 After a more than two years spent in the lab, Reese LAFLARE emerges from his sabbatical with the fourth volume of his Diva collection. Hosted by DJ Drama, the rapper's Gangsta Grillz edition kicks into overdrive from the onset, with mentions of designers and bankrolls on "Flu Game." The opening salvo finds LAFLARE getting dripped up and draped out, delivering crafty comparisons of his massive pockets and film character Norbit over production courtesy of Mile Franklin, Ronald Crawford and Maurice Nichols. "Euphoria," a violin-driven heater, captures the Atlanta rep fully catching his stride, whereas "No Patience" is a spacey offering that presents more lackadaisical vibes. Featuring guest appearances from Vince Staples, Ty Dolla $ign, Benny The Butcher, Robb Bank$, Seddy Hendrix, KEY!, Money Makin' Nique and more, Diva Vol. 4 may have been years in the making, but was surely worth the wait, as the hits are aplenty and the misses are spare. – PB
King Von Feat. Tee Grizzley – "Heartless"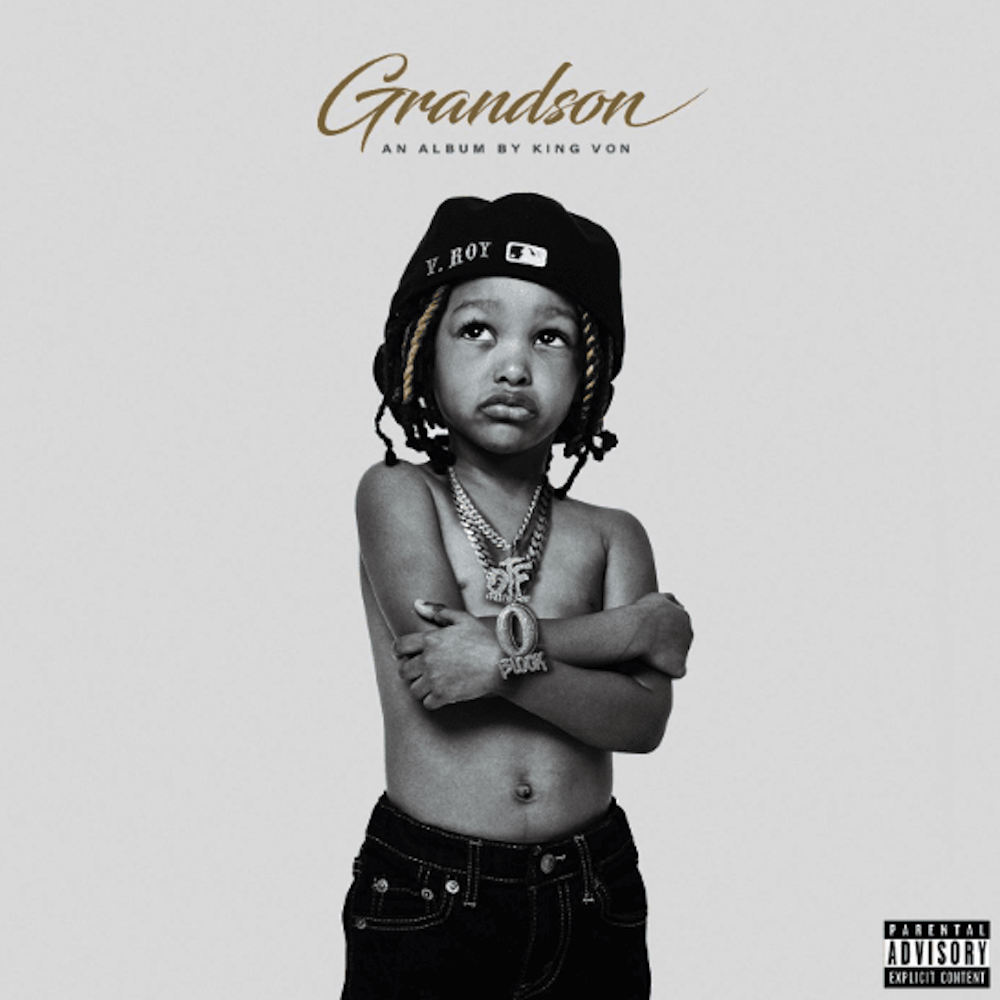 King Von posthumously embraces the lovable villain role on "Heartless" alongside Tee Grizzley. The Chicago artist literally says he will make someone's face a target and put someone's body on the market. The late rapper usuals his typical, pointed flow over a mid-tempo beat. Grizzley matches the violent energy, encouraging Von to "go get his face," which was directed at their opps. He reflects on being 12 years old and seeing raids. Despite the tense environment around him, he is very well protected. If this is the type of energy coming on Von's forthcoming album Grandson, then we could be in for some quality music. One thing about Von is he was always authentic and that's carried through on "Heartless." – AS
Paradime – "Rope Chain Music/The Reign"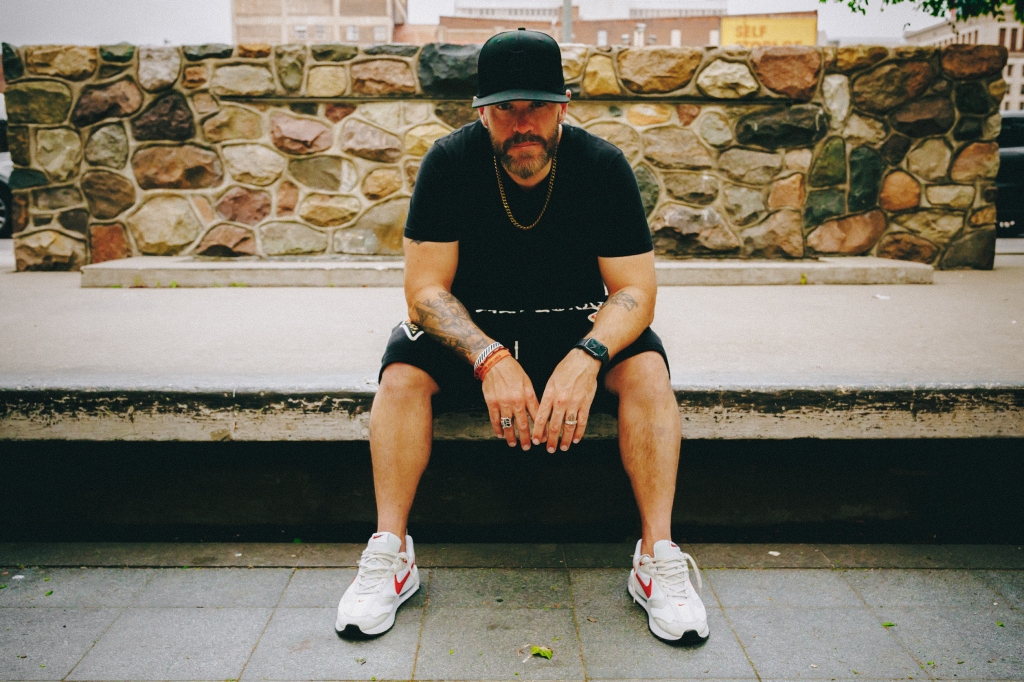 Detroit mainstay Paradime assures listeners he's back in full effect after a decade-long hiatus with a pair of new records that present the emcee in rare form. On the Chanes-scored "Rope Chain Music," Paradime keeps things gritty and lyrically rich, as he charges over the instrumental with a forceful bounce palpable with every line spat. In addition to that head-bob-inducing heater, Paradime presents a stark contrast in "The Reign," a moody composition produced by fellow Motor City native Apollo Brown. If his previously-released posse cut "LXG '11" and these two drops are any indication, the Mello Music Group signee's resurgence is eminent and just shy of expected. – PB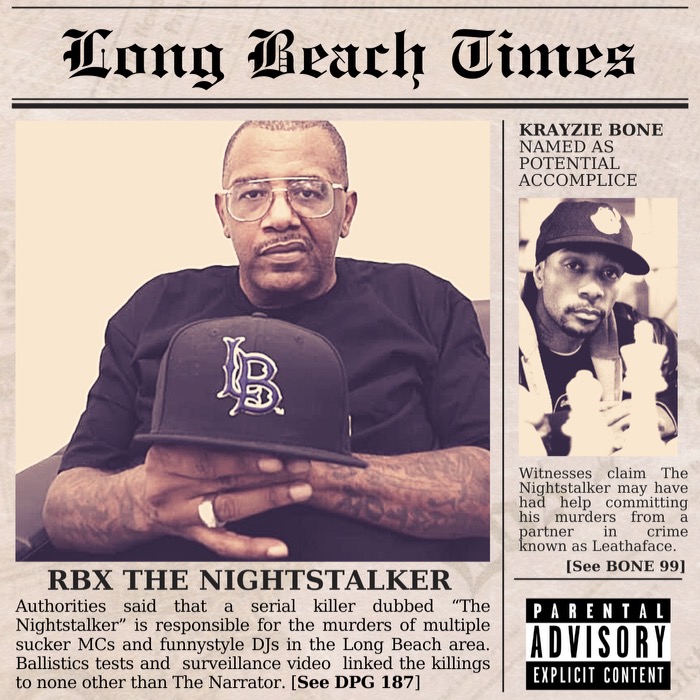 Veteran West Coast wordsmith RBX unleashes "Nightstalker," the lead-single from his forthcoming comeback album Hibernation Shivers which finds him trading stanzas with Bone Thugs-n-Harmony rhymer Krayzie Bone. Produced by Los Angeles production duo Sccit & Siavash The Grouch, the track is led by Bone, who glides over the eerie instrumental before RBX brings things home with a cryptic final verse. In August, Hibernation Shivers will be released as a CD exclusive on Labcabin Records, with a vinyl & digital version to be released at a later date. – PB