Music at the Intersection 2022 Lineup Revealed: Erykah Badu and Gary Clark Jr. to Perform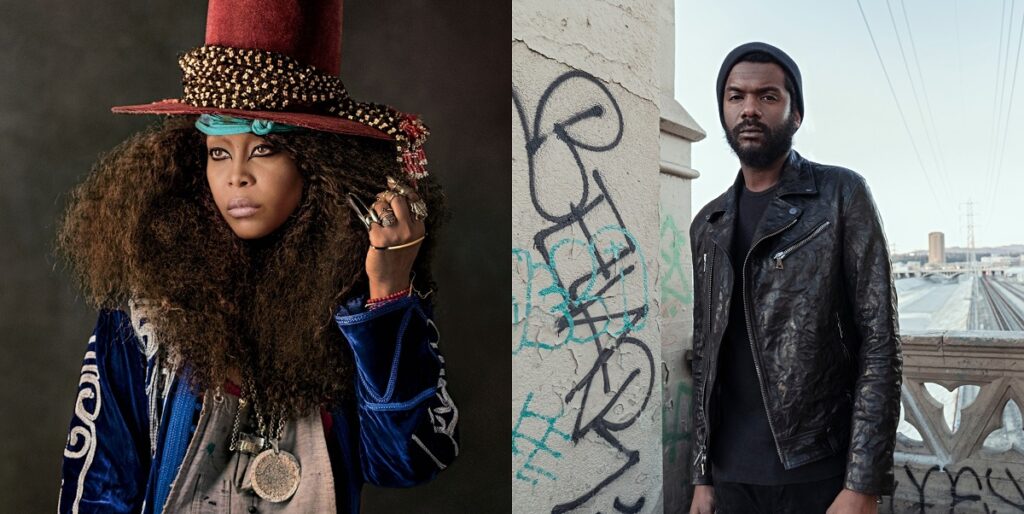 Music at the Intersection 2022 Lineup Revealed: Erykah Badu and Gary Clark Jr. to Perform
87
Music at the Intersection returns to the Grand Center Arts District in St. Louis, Missouri. The two-day festival, set for Sept. 10-11, has announced its lineup.
Erykah Badu, slated to perform at this year's 2022 Smokin' Grooves Festival, will kick off this outdoor festival on Saturday.
She'll take a trip down memory lane, performing classics and other favorites that date back to her groundbreaking debut album, Baduizm, which celebrated its 25th-anniversary last month.
Grammy-winning bluesman Gary Clark Jr. will headline on Sunday, running through his discography of stadium-sized material, such as 2019's acclaimed This Land.
Artists like Robert Glasper, Rose Royce, BJ The Chicago Kid, Hiatus Kaiyote, Buddy Guy, Kamasi Washington, and many others will play across four stages during the weekend.
Tina Turner, Albert King, and Henry Townsend, all St. Louis trailblazers, will be honored at the Music at the Intersection. A special celebration in memory of jazz drummer Montez Coleman will also occur.
View this post on Instagram
Speaking on Music at the Intersection, Chris Hansen, executive director of Kranzberg Arts Foundation, said, "Every year our aim is to make this festival more accessible, diverse and multi-dimensional. In addition to the blues, jazz and heritage genre, which was the core of our lineup last year, we have national to local acts across everything from hip hop and R&B to indie rock, soul and funk. Between acts, attendees can wander the festival's new outdoor footprint and enjoy local food offerings, unique amusements, live art activations and shopping with local vendors."
He added, "An attendee may buy a ticket with a favorite like Erykah Badu, Buddy Guy or The Urge, in mind, but that ticket gets them access to an incredible, dynamic urban music experience – and we hope they explore it all."
Tickets are on sale now. Get more information about the festival on its official website.