Muni Long Signs Partnership With Def Jam Recordings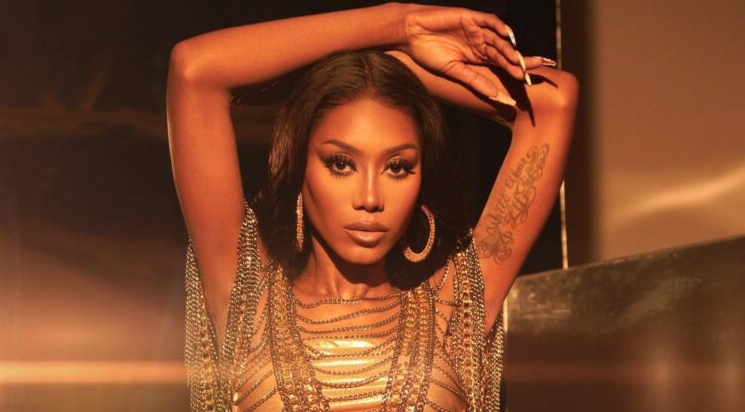 Muni Long Signs Partnership With Def Jam Recordings
51
Singer-songwriter Muni Long has entered a partnership with Def Jam Recordings through her imprint Supergiant Records. Her new deal follows the success of her hit single "Hrs and Hrs," which has garnered more than 150 million streams to date. She joins a roster that includes Jhené Aiko, Jeremih, Kaash Paige and more.
Long, formerly known as Priscilla Renea, said, "It has been a lifelong goal of mine to be able to bring my gifts to the world. This alignment with Tunji and Def Jam for a global takeover is a literal dream come true."
She added, "Supergiant Records started as an idea between myself and my husband Raysean in 2019 and over the course of the next two years we would invest, hire, strategize and create. As our team grew, so did our success, and as a result of hours and hours of hard work and intense focus, this year we reaped a bountiful harvest. Many, many thanks to my partners, Rashad Tyler, Raysean Hairston, Chris Anokute and all those who contributed to this historic moment. We look forward to an incredible journey with Tunji and the Def Jam family."
View this post on Instagram
Tunji Balogun, chairman and CEO of Def Jam, said, "Muni represents everything a Def Jam artist should be: bold, independent, authentic, creative, visionary, and one of a kind. I have followed her artistry and journey very closely, from her time as a writer for some of the biggest artists in the world, to the incredible run of success she is now so deservedly enjoying. Muni sets the new standard for where we want to go as a label. I'm thrilled to join with her and her world-class team in this exciting partnership."
"Hrs and Hrs" is lifted from Long's latest EP, Public Displays of Affection, which she independently released last November via Supergiant Records. She told Rated R&B that it is her "most emotional project" to date.
As for "Hrs and Hrs," which peaked at No. 16 on the Billboard Hot 100, Long revealed to Rated R&B that she came up with the idea while washing dishes — and it only took her 20 minutes to write.
On April 20, Long will launch her One Night Only Tour in Dallas, Texas. She will play in major cities across North America, including Atlanta, New York, Toronto, and Miami.
As previously noted, Long is also known for co-writing songs for acts across genres, such as Mariah Carey ("A No No"), Rihanna ("California King Bed"), Kelly Rowland ("Turn It Up"), Fifth Harmony ("Worth It"), Tamar Braxton ("Tip Toe") and H.E.R. ("Process").
Speaking of H.E.R., Long is nominated for Album of the Year at the 64th Grammy Awards for her writing credit on H.E.R.'s debut album, Back of My Mind, which is also nominated in other categories.