Montell Fish Announces New EP 'Her Love Still Haunts Me Like a Ghost'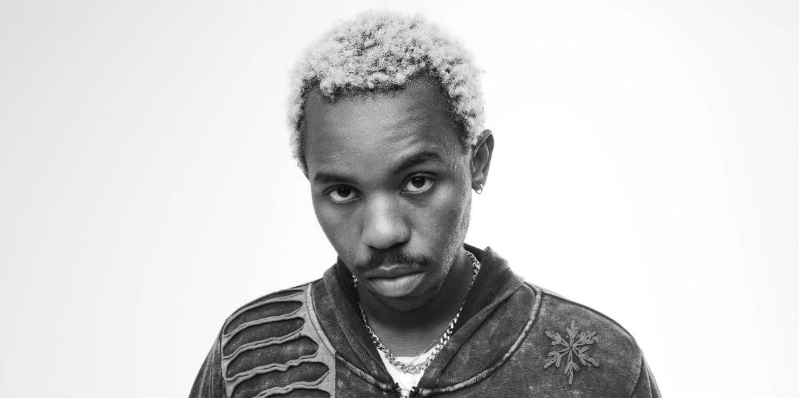 Montell Fish Announces New EP 'Her Love Still Haunts Me Like a Ghost'
67
Montell Fish is one to watch. The genre-bending artist has announced a new project titled Her Love Still Haunts Me Like a Ghost. It will arrive Oct. 28 via his imprint Lord's Child. The seven-song release will follow his debut album JAMIE, which was released over the summer.
"Her Love Still Haunts Me Like a Ghost is a transitional project. It's essentially a sequel to JAMIE and a prequel to my next albums, CHARLOTTE and MARSHALL," Fish explains. "All three albums are loosely tied to the theme of grief and the emotions felt throughout the grieving process. JAMIE was centered around denial and isolation whereas CHARLOTTE is more about anger, so the new EP is kind of a bridge between those emotions."
He adds, "That's why you'll most likely notice a bit more bravado and rock elements incorporated with the more introspective and seductive R&B sounds on JAMIE. It's also something I wanted to release ahead of my upcoming tour because I'm really excited to incorporate these new sounds into my live performance.
Fish introduces Her Love Still Haunts Me Like a Ghost with "Hotel," the lead single he wrote and self-produced. It has exceeded 26 million streams since releasing in September.
To support JAMIE and Her Love Still Haunts Me Like a Ghost, Fish will embark on a nationwide tour dubbed A Night with a Ghost Tour.
The tour begins Oct. 28, the same day as his next EP, at The Center for Arts at the Armory Performance Hall in Boston, Massachusetts. It will conclude Nov. 20 at Swedish American Hall in San Francisco, California. Tickets for the tour are available here.
Hit play on Montell Fish's new song "Hotel" below.
Montell Fish's A Night with a Ghost Tour Dates
Oct. 28 — Boston, MA @ The Center for Arts at the Armory Performance Hall
Oct. 31 — Washington, D.C. @ Union Stage
Nov. 03 — Brooklyn, NY @ St. Ann & the Holy Trinity Church
Nov. 06 — Toronto, ON @ Longboat Hall
Nov. 09 — Chicago, IL @ Subterranean
Nov. 10 — Atlanta, GA @ Hell at The Masquerade
Nov. 12 — Dallas, TX @ House of Blues Dallas Cambridge Room
Nov. 14 — Houston, TX @ House of Blues Houston
Nov. 17 — Los Angeles, CA @ Masonic Lodge at Hollywood Forever
Nov. 18 — Los Angeles, CA @ Masonic Lodge at Hollywood Forever
Nov. 20 — San Francisco, CA @ Swedish American Hall