Migos Rapper Takeoff Shot And Killed At 28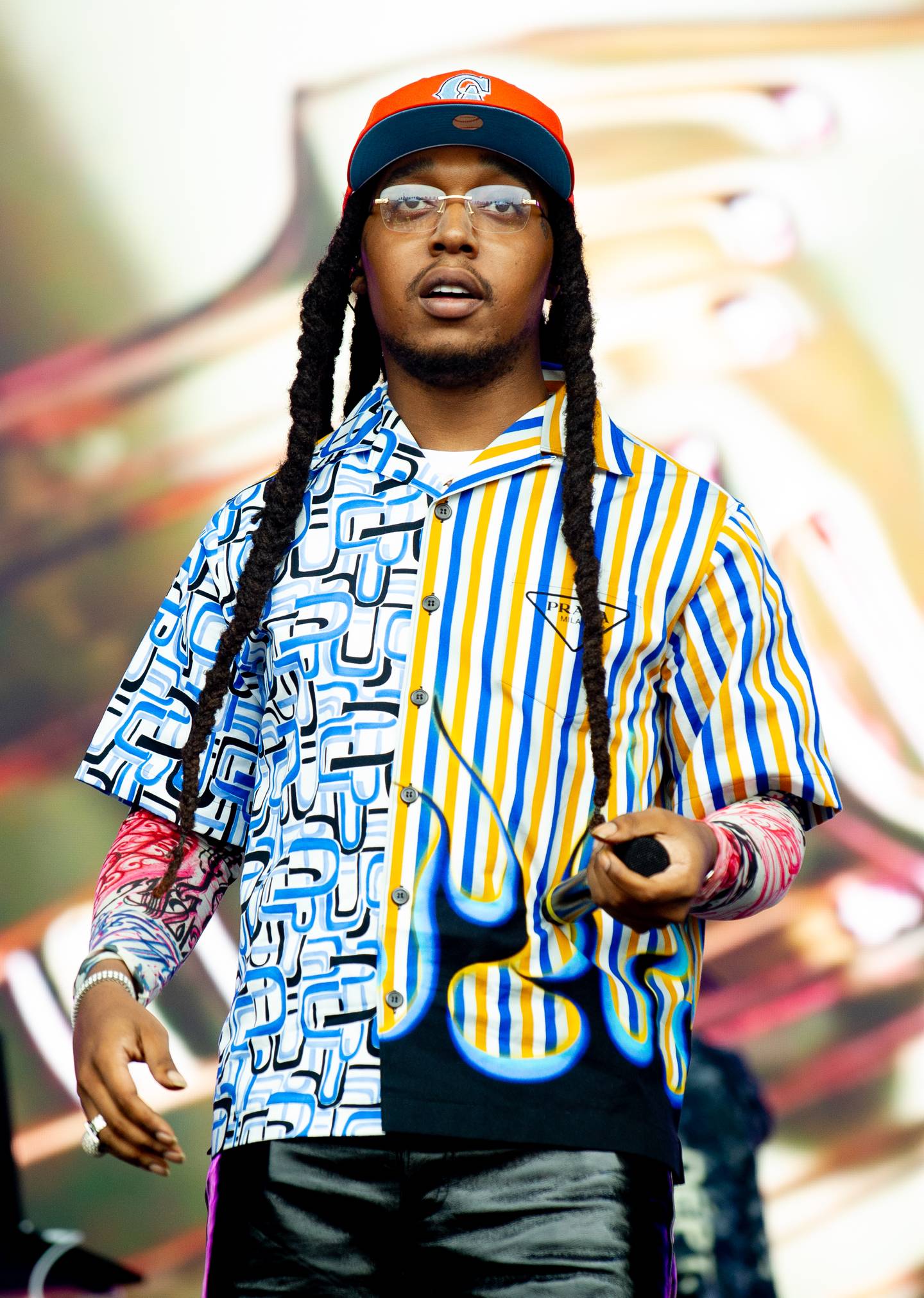 Migos Rapper Takeoff Shot And Killed At 28
42
Takeoff, a member of the influential hip-hop group Migos, was shot and killed in Houston early Tuesday morning (November 1), outlets are reporting. He was 28.
TMZ reports that the rapper, born Kirshnik Khari Ball, was at a bowling alley when the shooting occurred around 2:30 a.m. (Before you click the link, be warned that photos from the scene are included. Find information on the incident from TMZ here.) Houston police have confirmed that three people were shot during the incident, including one fatally, local TV news station KPRC 2 reports. Both Takeoff and fellow Migos member Quavo were at the alley at the time of the shooting, police said, and a representative confirmed Takeoff's death to Variety. Quavo was reportedly unharmed.
Along with third member Offset, Takeoff and Quavo helped define the sound of hip-hop in the 2010s as the Migos with their singular flows and massively successful trilogy of Culture albums. Takeoff was born in Lawrenceville, Georgia in 1994 and formed the Migos with Quavo, his uncle, and Offset, his cousin, in 2008. They began as Polo Club but later changed their name to Migos and began releasing mixtapes.
They first found breakout success with 2013's "Versace" and subsequent debut album Yung Rich Nation, but it was "Bad and Boujee," their No. 1 hit and Lil Uzi Vert collab from 2016 that gave the Migos their first truly culture-defining moment. "MotorSport," their electrifying team-up with Nicki Minaj, followed in 2017, along with Pharrell production "Stir Fry" and Drake collab "Walk It Talk It" — all Top 10 hits. Takeoff released his solo album, The Last Rocket, in 2018. More recently, Takeoff and Quavo had put out an album as a duo called Only Built for Infinity Links earlier this year.
When MTV News profiled Migos in 2017, Quavo spoke about his nephew's drive to create songs in the studio when he was still underage and couldn't enjoy the Atlanta nightlife.
"He was too young, he couldn't get in the club," Quavo said. "Sometimes we ain't have enough to pay security to let us in the club 'cause he don't have no ID. He ain't care, though — he wasn't even worried about going out. He was like, 'Just go ahead.'"
Tributes have begun to roll in on social media from City Girls's Yung Miami, who tweeted three broken-heart emojis.
Relive Migos's big 2017 in the MTV News video below.
This is a developing story.