Luke James and Naturi Naughton to Star in 'Kirk Franklin's The Night Before Christmas' Movie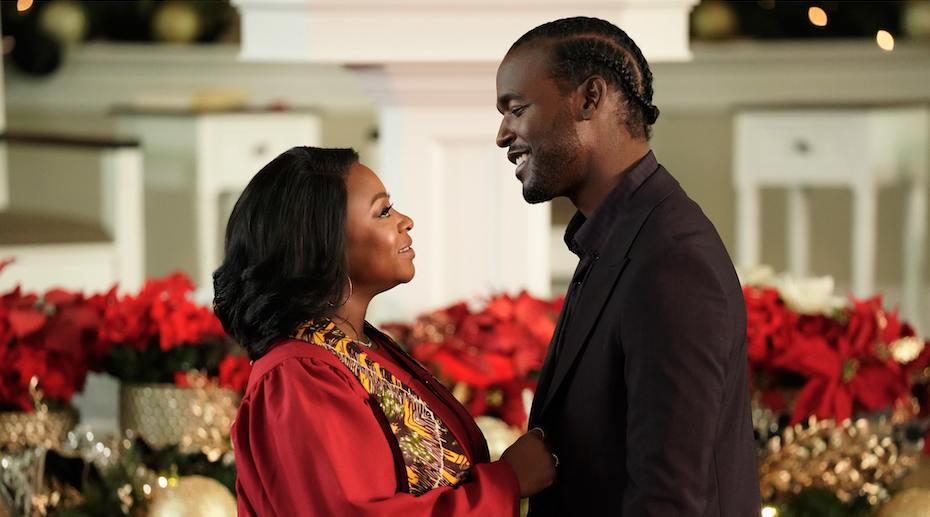 Luke James and Naturi Naughton to Star in 'Kirk Franklin's The Night Before Christmas' Movie
89
Luke James and Naturi Naughton will star in Kirk Franklin's The Night Before Christmas.
The festive film, directed by Tailiah Breon and written by Tara Knight, will premiere Saturday, Dec. 10, at 8 p.m. ET on Lifetime.
The movie centers around an estranged mother Journee (played by Naughton) and daughter Nia (played by Lorea Turner) who find themselves seeking shelter at a church on Christmas Eve, after getting caught in a snowstorm.
They join other stranded churchgoers, including youth pastor Adam (played by James) and a music teacher (played by Franklin). Together, Adam and the music teacher work to encourage Journee and Nia to reconcile their differences through music, faith and love.
View this post on Instagram
Kirk Franklin's The Night Before Christmas is produced by Swirl Films and Big Dreams Entertainment. Franklin and Naughton serve as executive producers, as well as Tracy "Twinkie" Byrd and Leslie Greif.
James is no stranger to Christmas films. In 2021, he starred in the Rusty Cundieff-directed movie, Christmas in Harmony, alongside Ashleigh Murray, Loretta Devine and Michelle Williams.
In 2013, he appeared in the feature film, Black Nativity. Forest Whitaker, Angela Bassett, Jennifer Hudson, Mary J. Blige, Tyrese and Jacob Lattimore also starred in the movie.
As for music, James is featured on Grammy-winning musician Robert Glasper's album, Black Radio III (Supreme Edition), on "My Queen."
Last year, James released his live album, A Live Sensation, which featured reimagined versions of songs from his 2020 LP, To Feel Love/d, with symphonic support from Nu Deco Ensemble.
"A Live Sensation is a raw orchestral expression inspired by the verb: love. It is a live recorded offering to the world, taken from a film inspired by love," James explained.
View this post on Instagram

Jacomo Bairos, Nu Deco Ensemble co-founder and conductor, added, "It feels cosmically aligned to once again collaborate with our friend – the sensational and truly creative Luke James."
He added, "We all recognized his unbelievable talent as well his generous and collaborative spirit when we first met years ago, so to have him return to collaborate on a project that highlights his unique vision through his GRAMMY-nominated album on such a dynamic and creative project simply means the world to us. We are blessed to share this moment together, bringing more beautiful and meaningful music experiences to such a wide audience."
To Feel Love/d was among Rated R&B's 30 Best R&B Albums of 2020.
Rated R&B's Anders Hare wrote, "A pleasant slice of nostalgic R&B rolled up into a 32-minute project, To Feel Love/d was truly worth the wait, as this 2021 Best R&B Album nominee will surely be a standout in James' ever-growing catalog."
To Feel Love/d includes features from BJ the Chicago Kid, Ro James, Big K.R.I.T. and Samoht.