Megan Thee Stallion 'Traumazine' Is A Satisfactory Farewell To Her Label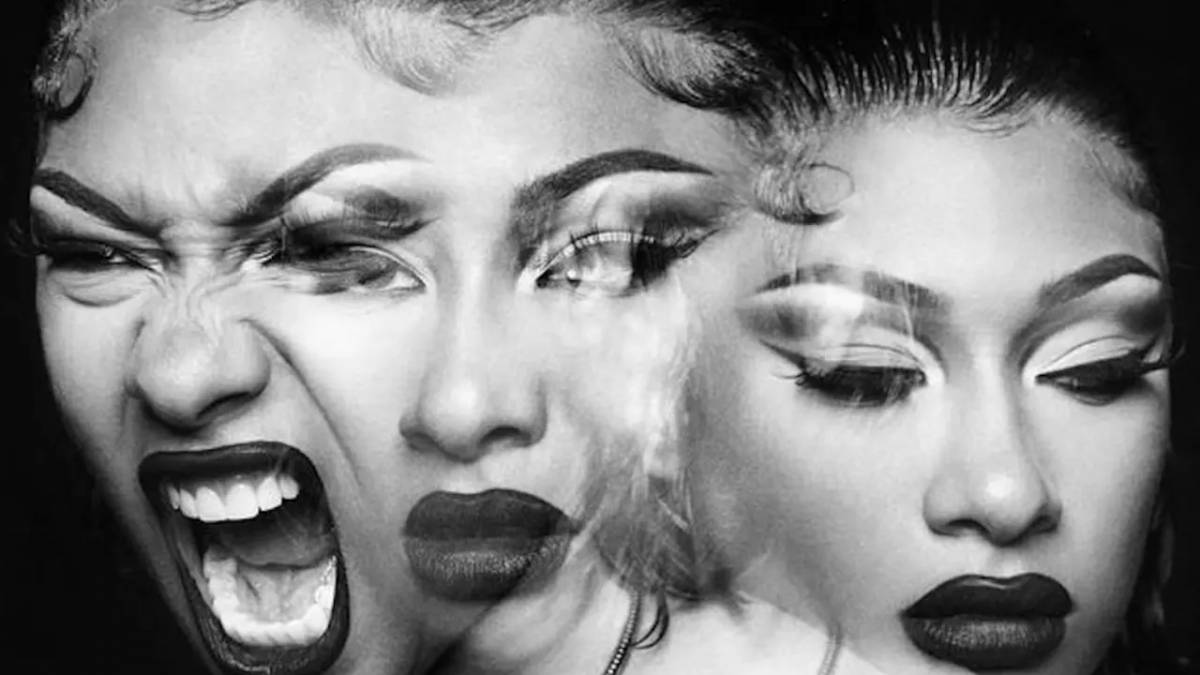 Megan Thee Stallion 'Traumazine' Is A Satisfactory Farewell To Her Label
70
Megan Thee Stallion and her label 1501 Certified Entertainment were at arms earlier this year on whether Something For Thee Hotties could be considered an album rather than a mixtape. Normally, this wouldn't be an issue, however, after a back-and-forth battle with 1501 founder and former MLB all-star outfielder Carl Crawford, Meg was attempting to meet the accordance of her contract specifics so she could leave 1501 and become a free agent. Now months later, the project is nowhere to be found. Instead, it seems Meg's past the tit for tat, making Traumazine guaranteed album-worthy and her last under 1501. "WE ALMOST OUT," she said in a tweet "LETS STAY FOCUSED AND RUN THIS LAST ONE UP."
Despite Meg's desire to move on from 1501, Traumazine doesn't feel like a complete throwaway album or label obligation. It sounds like a liberation, where Meg wears her influences on her sleeve and freely expresses herself, addressing rumors, headlines and anything in between before riding off to her next venture.
What stands out most on Traumazine are the distinct choices in instrumentals — a mosh of old school samples, beats that harken back to and dense bass heard in the back of a '69 Chevelle SS. "Southside Royalty Freestyle" makes a bid to become the "New Houston" anthem Sauce Walka speaks of thanks to the delectable sampling of a '70s love classic "Let's Fall In Love (Parts 1 & 2) from The Isley Brothers, chirp scratches and syrup sippin' references. Not to mention Houston artists such as Sauce Walka and Screwed Up Click legends Big Pokey and Lil' Keke combine to bring nuance and experience of the H-Town scene through raspy, aged vocals. The Juicy J and Mr. Lee-produced track is a refresher from the turned-up club bangers Meg usually pumps out.
"Flip Flop" further utilizes Motown samples, referencing "Baby Can We Talk" by Basic Black. The melody creates a pacifying rhythm but the chorus, "Tik Tok/But it don't stop," is amateur in nature. Same with "Consistency," which references The Isley Brothers' "Between the Sheets." The muddled sample drowns under Jhené Aiko and Meg's hurried movements throughout the track. Listeners can take a breather on the chorus but "dick and consistency" on repeat isn't state-of-the-art or memorable.
What is, though, are Meg's monstrous bars on "NDA." An isolated piano tap preludes to something sinister. Grand piano keys hum over vital hi-hats and snares as Meg switches up her flows: "Sick of bein' humble, 'cause you bitches don't respect that/And the next one of y'all hoes wanna get bold, I'm gon' check that/And the next one of y'all blogs wanna spread lies, I'm gon' sue you/And the next bitch that break my NDA, that go for you too."
On "Not Nice" Meg holds the middle finger up to her past traumas and public scrutiny — on brand for the last album under a contract irrespective of Meg and her craft. Snarky claims ("Yall the same age callin' n-ggas big brother just so y'all could take pictures") lay over synths that escalate in pitch, sprouting in and out of a steady, reliable drum pattern. Her modulation from bar to bar is not in poor taste, adding layers to what's seemingly a simple beat.
For all the good, Traumazine does have spots generic enough to make a third or fourth listen a chore. "Her" is hot in the ballrooms (?) but so is the other new releases embracing house that may take up space on the DJ's setlist. "Ms. Nasty" sounds like an annoying imitation of an overplayed Saweetie song. "Budget" featuring Latto was a confident collaboration, but the beat is lackluster and Meg and Latto's flows are monotonous, neither producing close to their respective talents.
Despite Traumazine being a farewell to her label, Meg didn't make it feel like an obligation. Her Tina Snow attitude and ability to be flexible shined on a good majority of the tracks. But ultimately, what's left to question is Traumazine's shelf-life.
There's too many songs listeners won't think about in the next second such as "Sweetest Pie," a pop grab that can suit radio replay and Target shopping runs but virtually nothing else. Meg sometimes feels like the guest star of her own show like on "Star" and "Scary," where Lucky Daye and Rico Nasty sound better off alone, and Meg's verses distract from their performances.
Justifiably sampling will come into the discussion. Meg does it often, sometimes with taste, sometimes for novelty. Some will inevitably criticize her intentions with the samples seeming to lack cohesion or reason. In some ways that's fair, but it's also an authentic look into Meg's personal playlist and the sounds that influence her. 
And to cap off a farewell to a tumultuous record label experience and traumatic headline situations, Meg is going out in style, diamond-studded AirPods blasting her favorites without a care in the world. The proper rap chops and stallion hot girl confidence Meg possesses is contagious and therefore high in demand, even with the Houston Hottie's not-so-hot tracks. On Traumazine, Meg recaptures her narrative, sound and essence, ready to swing into the next chapter of her life.
REPEAT ME
FAN FEEDBACK
Daily affirmations. ⁦@theestallion⁩ #traumazine pic.twitter.com/5vYlZsLReK

— Dylan McNiel (@dddylpickle) August 21, 2022
Southside Royalty Freestyle is in this genre of Cadillac cruise music that Texas has mastered and its really been a lost art in rap. like a Pimp C/Bun B type of influence. i cant explain.

— Playy⁷ ★★ (@iPLAYYGRL) August 12, 2022
meg's album was cute. it's not something i'd replay but i liked how honest and personal she was. the material was better than the actual music but it doesn't suck. #traumazine

— bette porter's therapist (@njramen) August 12, 2022